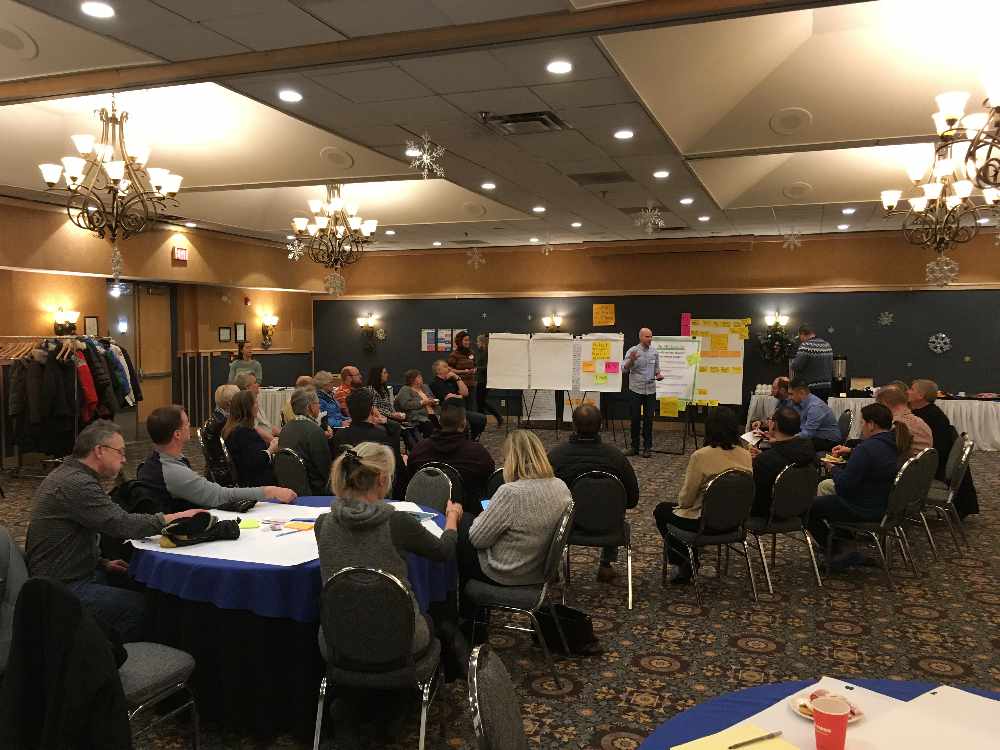 Attendees gathered to discuss changes to the Designated Materials Regulations in Whitehorse (Oshea Jephson/CKRW)
Citizens, government, and industry were all in attendance at a public engagement meeting in Whitehorse on changes to the Designated Materials Regulations
Yukon's tech industry is reacting to a meeting held in Whitehorse Wednesday to discuss changes to electronic recycling fees in the territory.
Consumers in Yukon could soon be charged a fee when they buy their items which would be used towards recycling but some of the fees will see a 900 per cent increase which attendees say could put them out of business.
Owner of Media Solutions Trevor Mead-Robins was one of about 50 people at the meeting and says this isn't the first time the government has had this discussion.
"We have had this conversation before, more than once. Three years ago, two years ago, earlier this year, and it just seems that the willingness to look at fee structures, which is our number one issue, keeps being avoided."
Minister of Community Services John Streicker also attended the meeting and says he can sense frustration from industry but he's excited by the amount of suggestions and solutions provided and his next steps are ensuring everyone is on the same page.
"What does it look like in terms of our cost and our projected costs? How much material do we see out there for electronics, for tires, and let's get that information and let's sit down with industry and let's show them here's how we calculated this. What does it look like from your perspective? What do the numbers look like, and let's get that shared understanding. "
The meeting is part of a larger public engagement on changes to the Designated Materials Regulations which would see fees increased on a variety of items.