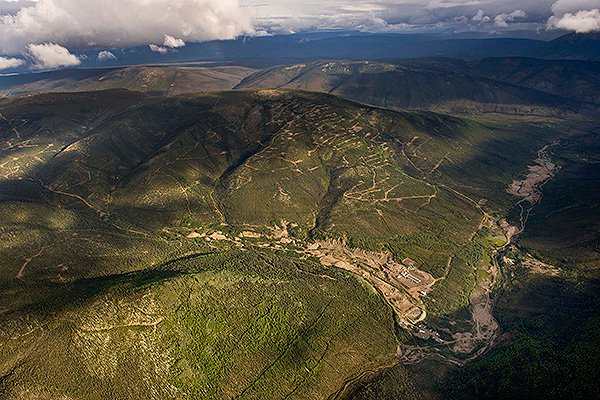 Victoria Gold's Eagle Gold project hopes to begin production in September 2019. Photo: Victoria Gold.
Victoria Gold says there's been a hub of construction activity this summer, and they hope to begin production later next year.
The president and CEO of Yukon's next gold mine says it will be pouring gold one year from now.
Victoria Gold's John McConnell tells the RUSH, about 400 workers are about a third of the way through construction of the Eagle Gold mine north of Mayo.
He says testing, and commissioning will happen next spring and summer, with production slated to begin in September 2019.
"Right now, the focus is getting the concrete poured and the buildings up so that we can focus on interior mechanical and electrical work during the coldest months of the year." McConnell said.
McConnell says the mine will produce about 200,000 ounces of gold per year over the 11 year life of the mine.
He says Yukon is showing it's one of the few jurisdictions in Canada where a company can permit, construct, and operate a mine especially with changing environmental rules.
"So having a permit and being able to build a mine is getting to be (rare)." said McConnell.
"In the Yukon, they understand mining. It's been happening in the Yukon for over 100 years. People understand it and more importantly, they understand the economic advantages of mining."
McConnell says about 250 Yukoners are working at the site right now, including 100 First Nations, with 400 rotating employees working when the mine is fully operational.