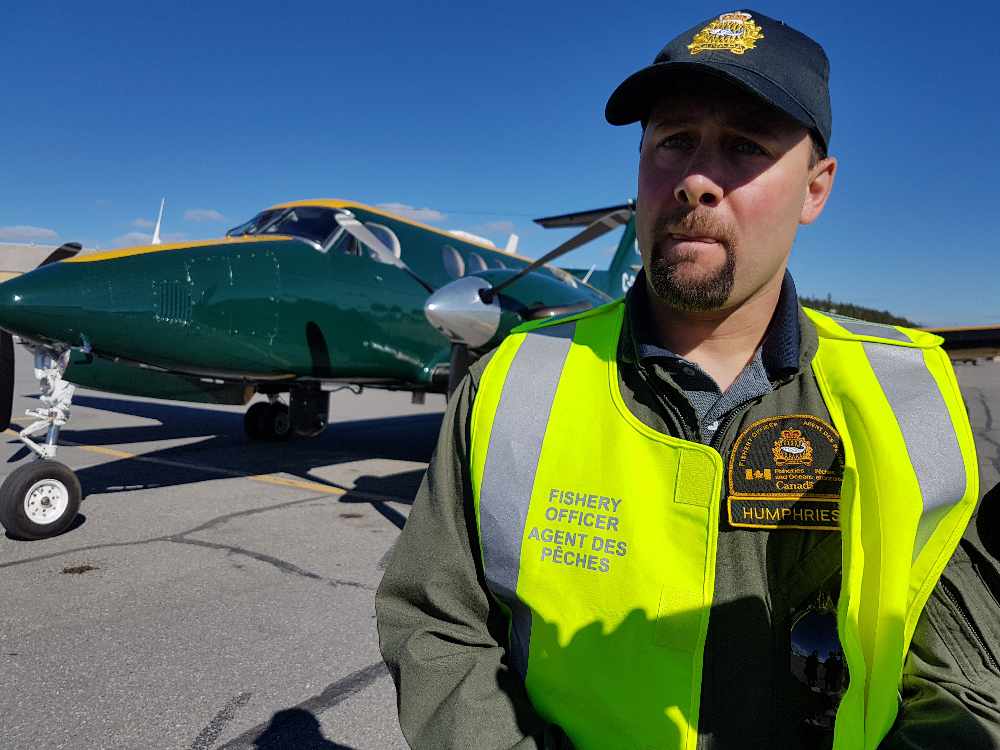 Department of Fisheries and Oceans officer Joe Humphries. Photo: Tim Kucharuk/CKRW
Officials are wrapping up a five-day mission looking at Yukon and BC fisheries, from Dease Lake to the Beaufort Sea.
The Department of Fisheries and Oceans Canada is taking an up-close look at Yukon waterways from the sky using a high-tech camera mounted to the bottom of a plane.
DFO just completed a five-day mission to monitor what's going on with fisheries in the territory, and Fisheries Officer Joe Humphries says they were looking for unlicensed, and closed fisheries, as well as commercial, recreational, and First Nations fishing.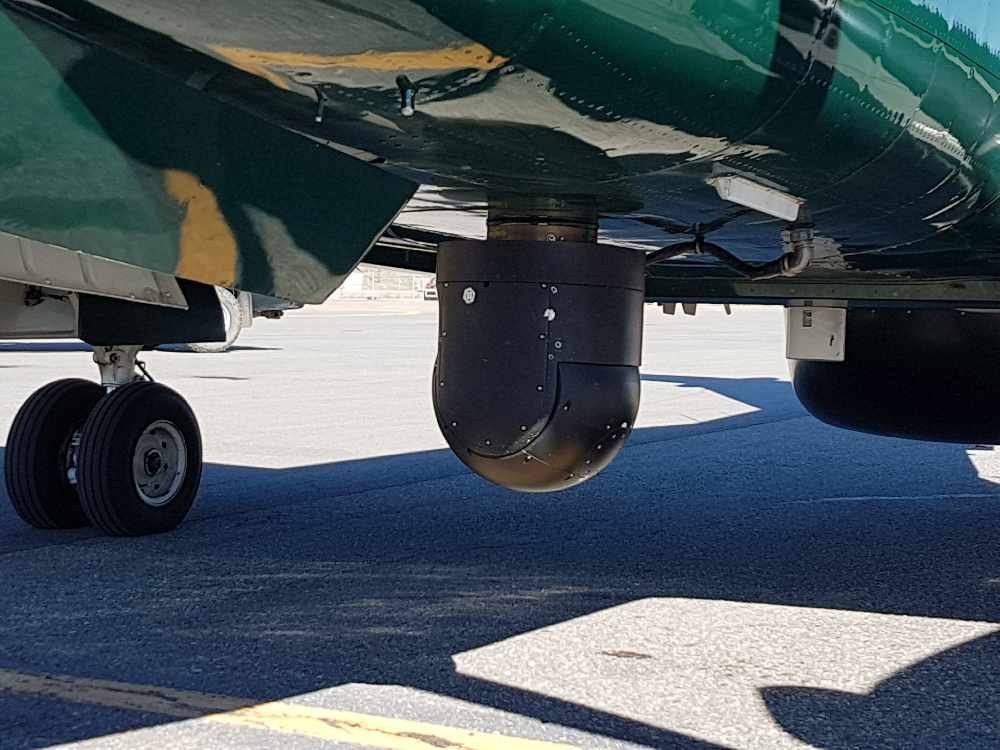 "If there are no fisheries going on, we'll identify that because now they're fishing in an unlicensed or closed time and we take that very seriously for conservation concerns of various species, you know, for the longevity and make sure that those species are able to reproduce and maintain and or improve their stock status."
Humphries says the stills and video taken will be analyzed for potential violations.
"If there's violations, it can be used to put violation packages together, report to crown counsels for prosecution purposes. As well, it helps to maintain and understand for historical purposes so we can review this information next year."
(Inset: An advanced camera used in aerial surveillance over transboundary areas between Yukon and BC. Photo: Tim Kucharuk/CKRW)
Humphries says the weather was a challenge, as they didn't get as close to some areas as they would have liked, but did get some good still and video of the area stretching from Dease Lake in B-C, to Herschel Island in northern Yukon.
#Yukon @DFO_Pacific Fisheries Officer Joe Humphries is back from a 5-day surveillance mission of waterways stretching from Dease Lake to Herschel Island. He spoke to media on Thursday about what was found. pic.twitter.com/jkqAW4By8l

— Tim Kucharuk (@TimKucharuk) June 29, 2018