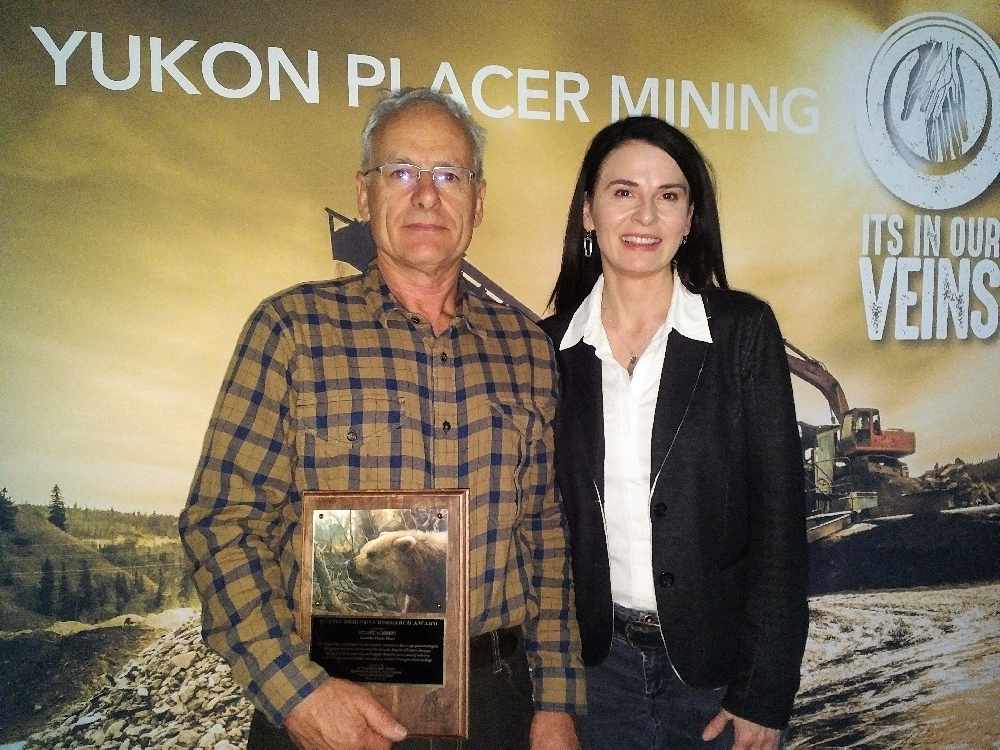 Stuart Schmidt and Tourism and Culture Minister Jeanie Dendys, who presented Schmidt with the award on Sunday. Photo: Yukon Government.
Besides mining activities, Stuart Schmidt has found some historical fossils, and the Geological Survey is honouring him for that work.
A Dawson placer miner is picking up the Yukon Beringia Research Award from Yukon's Geological Survey, for his decades of support for Yukon Palaeontology and research on Beringia.
Stuart Schmidt was recognized with the honour at the annual Yukon Placer Forum held in Whitehorse on Sunday.
The award marks significant and outstanding contribution to helping researchers understand Yukon's record in the ice age, through discovery of artifacts, and establishment of a Klondike palaeontology field station.
Schmidt made news in September when he uncovered a helmeted muskox skull, believed to be about 25,000 years old.
The skull was displayed at Sunday's forum, as it was part of a display marking the most notable finds from the past few seasons.