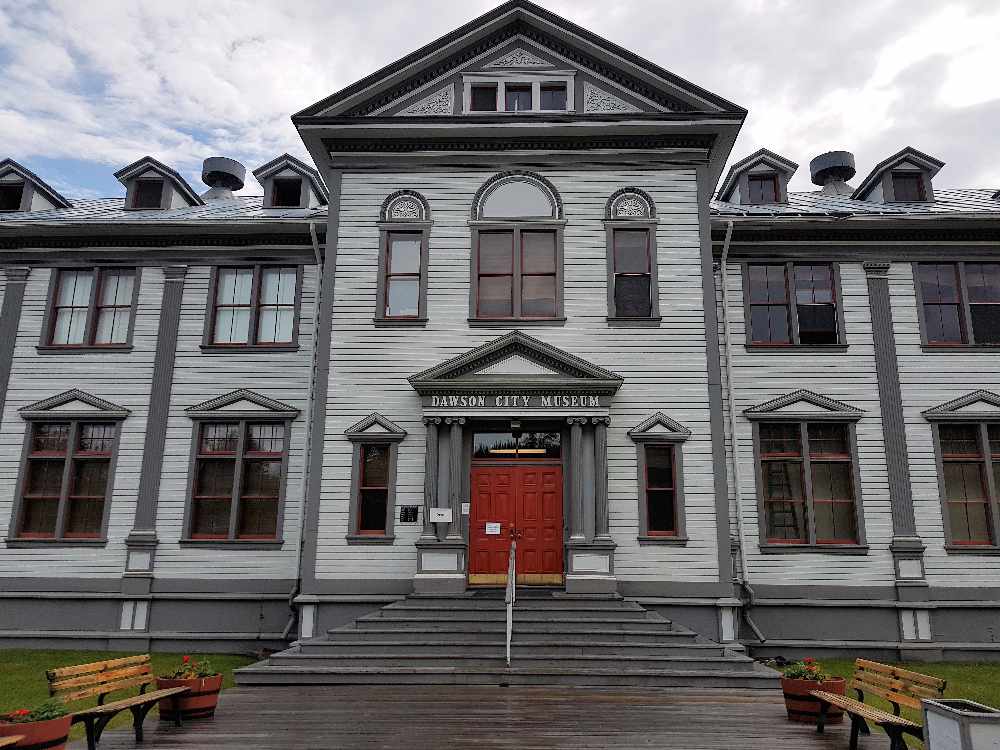 The Dawson City Museum. Photo: CKRW File
The Dawson City Museum Society will use more than $39,000 in government funding to replace the outdated piece of equipment and update its collections inventory.
The Dawson City Museum Society will soon have some new technology and an accurate log of its more than thirty thousand pieces.
As part of the territory's Special Capital Projects Assistance Program, the society is getting $39,000 dollars to purchase a new microfilm reader and update its collections inventory.
The inventory helps staff track items and Museum Executive Director Alex Somerville says it's a key part of any successful museum operation.
"You can't do an exhibit if you can't find the things that you're planning to display. You can't design an exhibit properly if the catalog records you have for the things don't have correct measurements for the things. You know, you plan to put something on display in the cabinet and then find out it won't fit."
The microfilm reader, which is used to look at old records from the days of the gold rush ,including placer miner records, will also be replaced and Somerville says its often used to connect families to their pasts.
"Everyday at the museum, we have visitors who have made a once in a lifetime trek to Dawson City to see where their great uncles or grandparents spent a part of their lives and a lot of the records that we access to share with these people exist on microfilm."
Somerville says the new microfilm reader will replace the current model which is outdated, and becoming harder to repair.