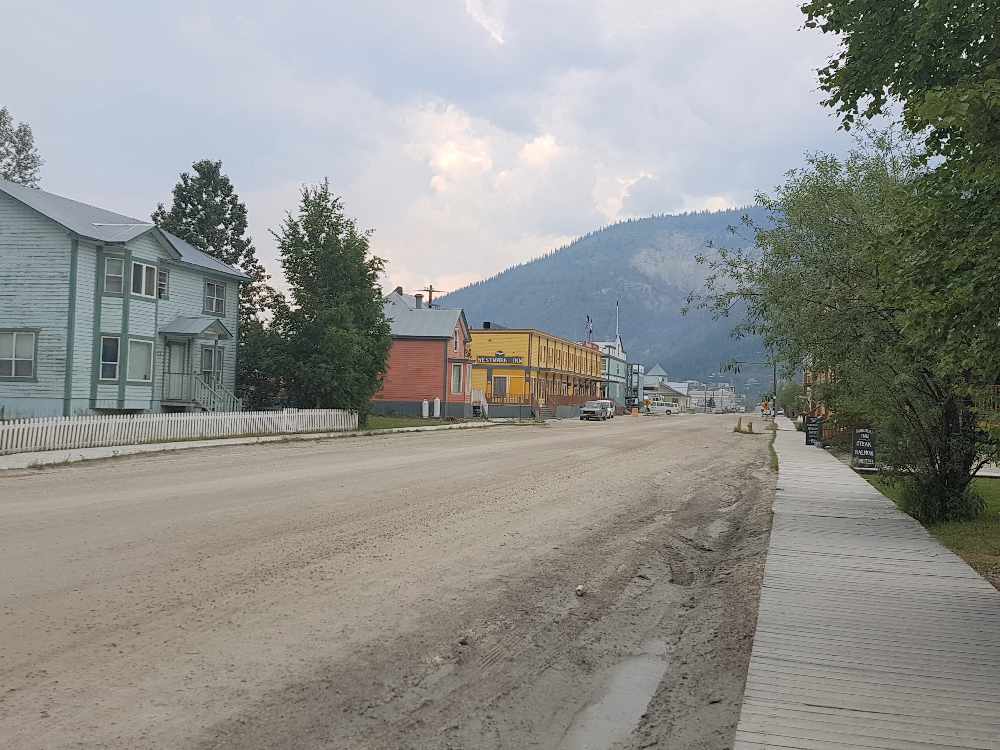 Fifth Avenue in Dawson City. Major water system upgrades were announced for the town on Friday by the federal and territorial governments. Photo: Tim Kucharuk/CKRW.
Both the federal and territorial governments are putting up a total of $15 million for the project, which is expected to take a few years to complete.
Dawson City's water system is getting some upgrades.
The Federal and Yukon governments are announcing $15 million for a new water distribution pumphouse, and water treatment equipment, along with upgrades to lift stations, and the twinning and replacement of water pipes.
The York Street lift station, and Craig Street hydraulic tower will be replaced.
Some work is expected to get started in the spring, and other components are expected to begin next year.
Both governments say the project means Dawson residents will continue to benefit from clean and reliable drinking water.
$11.2 million is coming from Ottawa's Small Communities Fund, with $3.7 million being provided by YG.