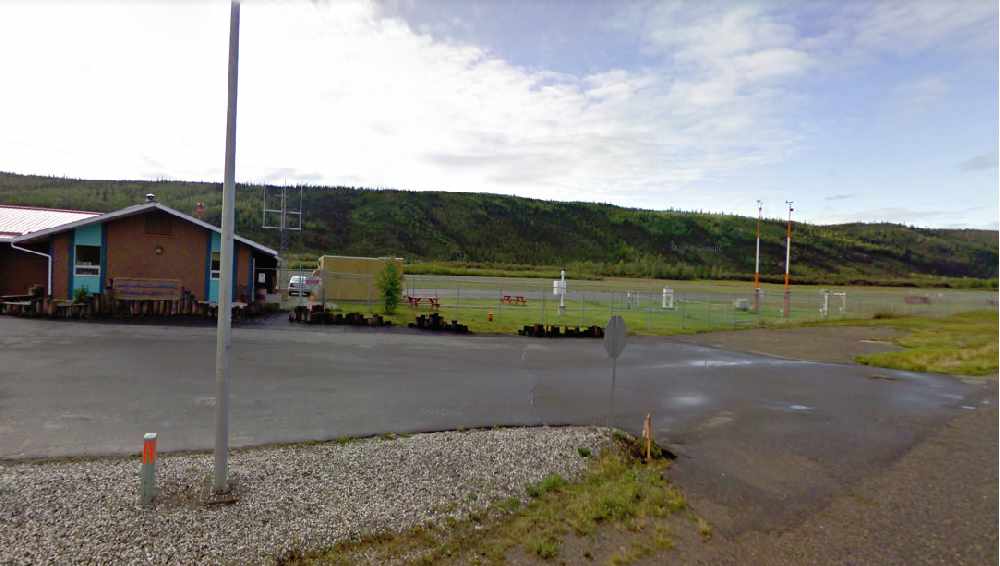 The Dawson City Airport. Photo: Google Maps.
The Yukon Government says a tender to pave the airport's gravel runway is open until mid-September.
The Yukon Government is releasing the tender for a much-talked-about project in Dawson City.
Bids are being accepted to pave the Dawson Airport gravel runway until September 18th.
The tender says the paving would take place in the spring of next year, and include putting in a second apron, which the government says will ensure airport operations continue to be safe and efficient.
Highways and Public Works is not releasing how much it has budgeted for the project.
Dawson has the second-busiest airport in the territory.
The runway was originally constructed in the 1930's.
When in opposition, Klondike MLA and now Liberal Premier Sandy Silver repeatedly questioned the government about the project, and it was a major promise made during the 2016 election campaign.