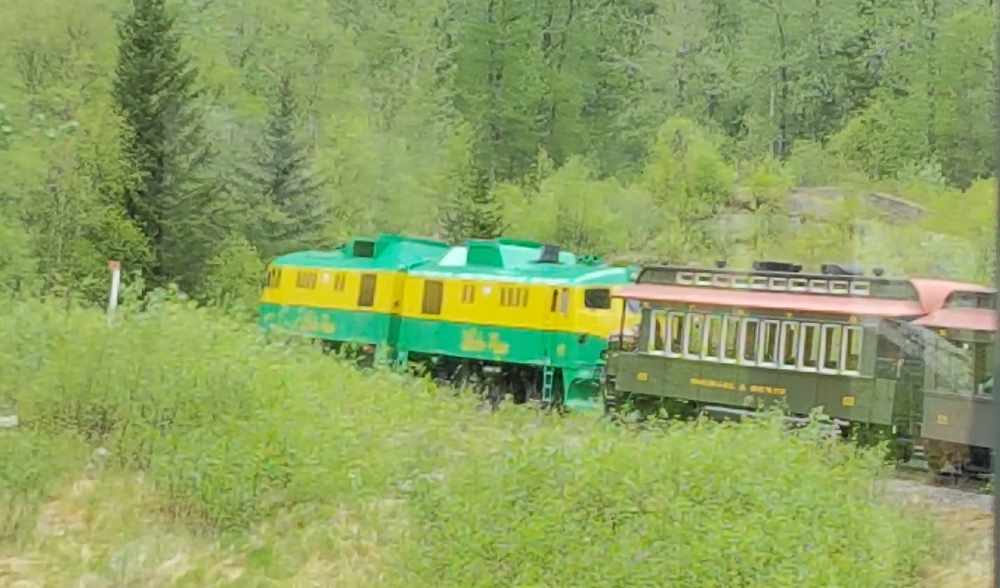 A train heads up the White Pass. The WP+YR Railway will not be operating on Wednesday, and perhaps the next few days. Photo: Tim Kucharuk/CKRW.
Officials are assessing the impact of a rock strike on a railway bridge which has suspended train traffic on the historic route.
One of Yukon's main tourist attractions could be closed for a few days.
Trains on the White Pass and Yukon Route Railway are not moving after a rock hit a bridge seven miles (11 kilometres) up the rail line from Skagway.
Tyler Rose from White Pass says a plan is in place to get the trains going again.
"So we're suspending service. We're going to have our engineers do an assessment, and then move forward based on that assessment to make repairs to the bridge."
"Right now, we're anticipating that should take a few days. We will go forward from there, and update as more information becomes available."
Rose says 12 trains are affected Wednesday, with the scheduled showing slightly less for Thursday.
The service sees thousands of tourists per day from Alaskan cruise ships, as well as from Alaskan and Yukon tourists by vehicle.
He says contingency plans are in place to serve tourists who still want to see the White Pass by bus.