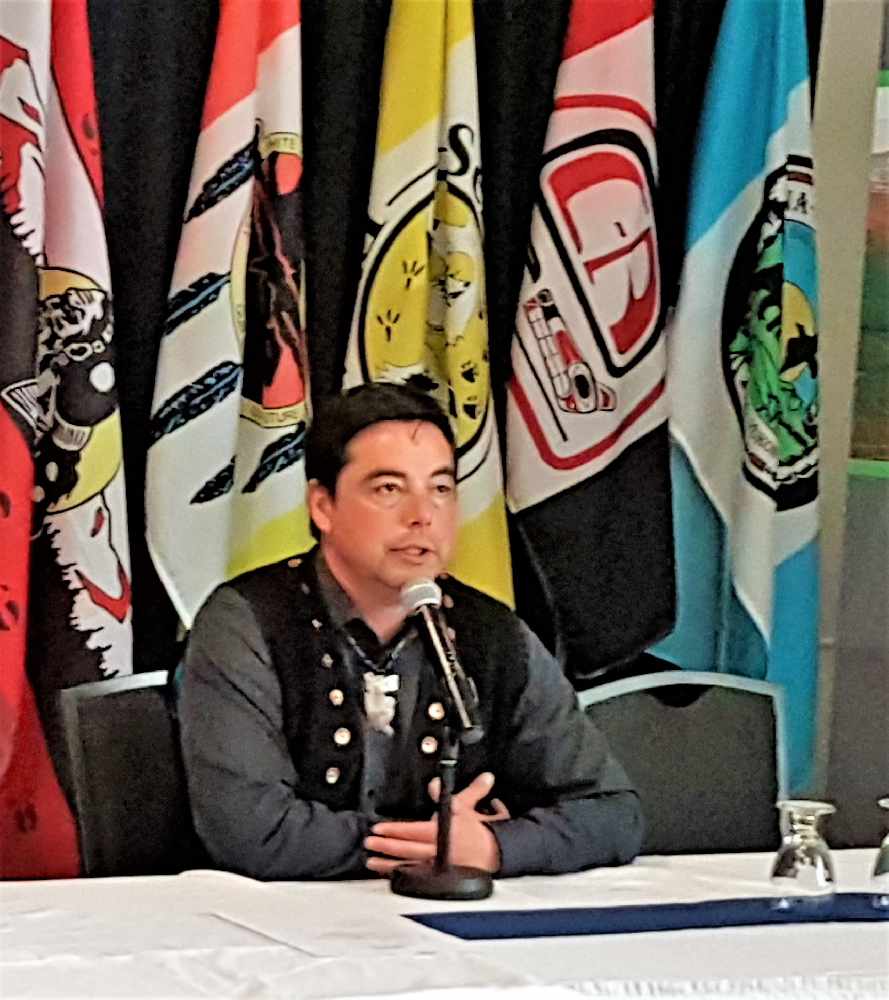 Grand Chief Peter Johnston speaks to the media after a Yukon Forum in May. Johnston calls 2017 a historic year for advancement with government. Photo: Tim Kucharuk/CKRW.
Peter Johnston calls 2017 the biggest year so far in building government relations, and hopes to continue momentum in 2018 on issues such as education, health, and land use planning.
The Grand Chief of the Council of Yukon First Nations calls 2017 the biggest year in history for advancement in government relations.
In a year-end interview with the RUSH, Peter Johnston says First Nations are on the right path with both the federal, and especially, the territorial government as we head into 2018 in regards to major issues such as land use planning.
"Thankful for the relationships that we're fostering, and starting to create with government that hasn't been there before." Johnston said.
"Hopefully, this will be something that we can not only build on, but we can see some tangible results as some of these processes unfold."
Johnston says First Nations are looking for some of those results in corrections, education, health, and child welfare.
"We're both invested as governments in the territory, as Yukon and First Nations governments."
"We need to start aligning on some priorities so we can defiantly fully utilize the financial, let alone the human resources in the proper way. It's all about strengthening our communities. Every community is important. First Nations represent those communities as much as anything."
He says as the Peel decision and Bill C-17 indicate, both sides need to respect the agreements in place, and the need to do things the right way the first time.
(Audio: full year-end interview with Grand Chief Peter Johnston)