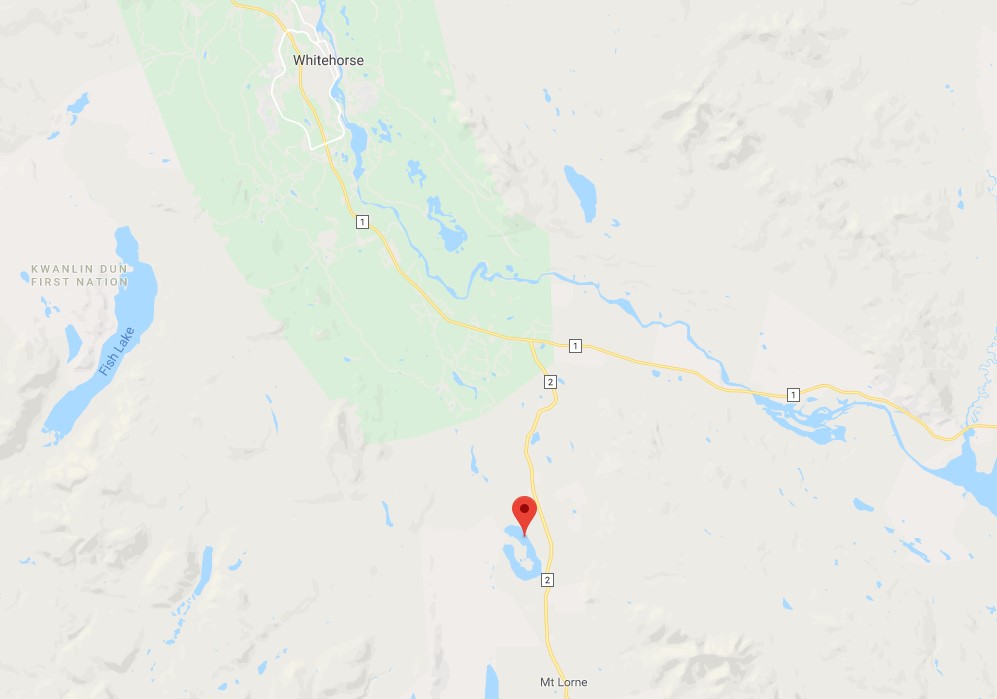 The crash happened when a vehicle driven by Densmore went off the Cowley Lake Road. Map: Google Maps.
A weekend rollover down an embankment resulted in the death of Dr. Lis Densmore.
A retired Whitehorse doctor is dead after a car crash.
The Coroner's Office says a car driven by 69-year-old Lis Densmore went off Cowley Lake Road, and down a steep embankment south of the city Saturday morning.
Acting Chief Coroner Heather Jones says it appears the driver was able to get out of the vehicle, and was finding her way up the bank when she succumbed to her injuries.
The retired doctor lived in the Cowley Lake Road area.
The coroner says an autopsy has been ordered, and will take place later this week in Vancouver.