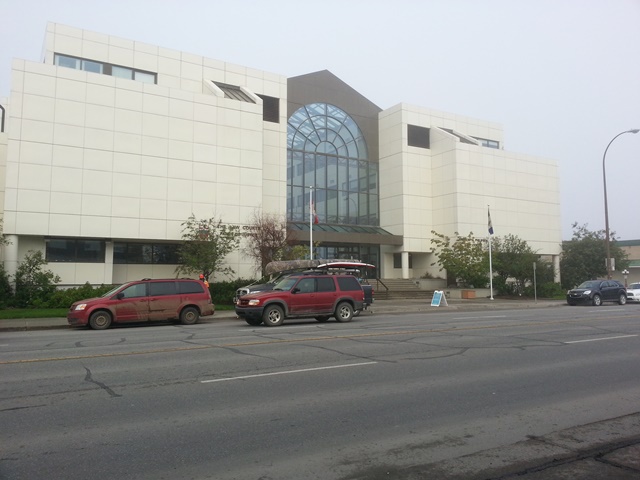 The Whitehorse courthouse. A Coroner's Inquest into the death of Cynthia Blackjack has been set for January. Photo: Tim Kucharuk/CKRW file.
A territorial court judge will hold an inquest into the 2013 death of a Carmacks woman in January
A Yukon Coroner's Inquest will be held in January which will look at the death of a 29-year-old Carmacks woman who died while being medevaced to Whitehorse in 2013.
Lawyer Debbie Hoffman says Chief Judge Peter Chisholm from the Yukon Territorial Court has been appointed as a coroner and will conduct the inquest into Cynthia Blackjack's death starting January 20th.
The Little Salmon Carmacks First Nation citizen died while being medevaced to Whitehorse in November 2013. The family says she attended the local health centre repeatedly in the days leading up to her death.
Originally, former Chief Coroner Kristen MacDonald did not order an inquest, but the family and First Nation wrote to the coroner alleging systemic failures in the system and asked for such a hearing.
After receiving little response, the family got a judicial review and a judge ordered an inquest which prompted an appeal from the Chief Coroner.
The Yukon Court of Appeal ruled last October an inquest should be held.
Two weeks have been set aside for the inquest.