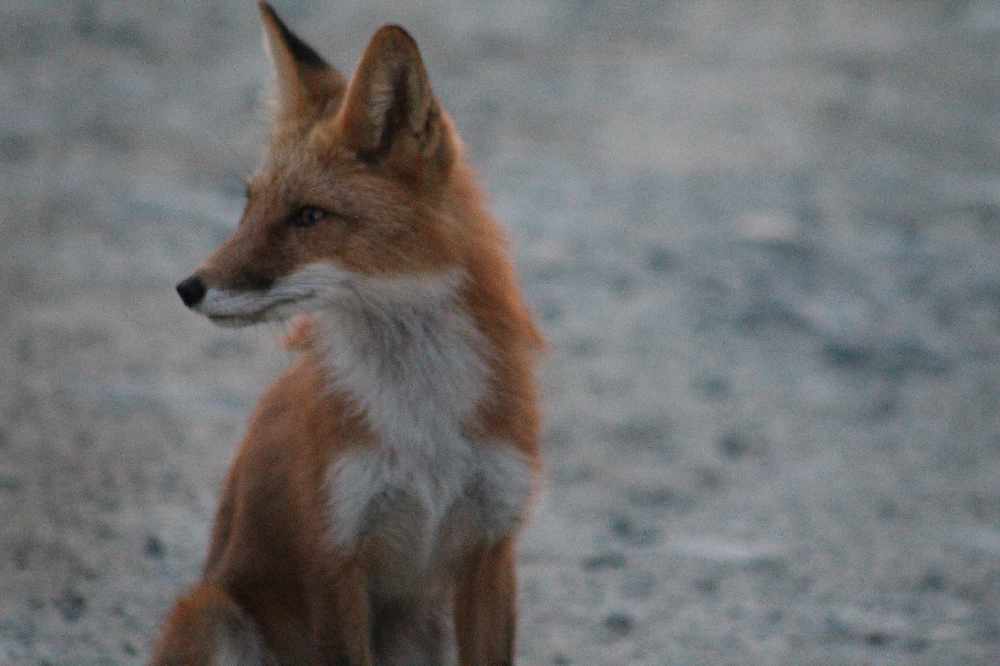 Foxes remember where they found food, and will return to that spot to search for more. Photo by John Kennedy / CKRW
The message is plain and simple: don't feed the foxes.
Yukoners are being reminded to not feed the foxes.
The Department of Environment is reminding people to not feed foxes after a series of social media posts suggested increased fox activity in Whitehorse.
District Conservation Officer David Bakica says feeding foxes will make them hang around your yard, and possibly encourage them to prey on small pets in the area.
"People have been taking photographs of foxes running down the street with a dead cat in its mouth. Neighbours are not going to be too happy about their missing cat."
Bakica says feeding foxes is just as bad for you as it is the foxes, and encourages residents to be stern when shooing them away.
"If they're getting fed around people, they're going to want to den around people. Those dens can get pretty darn messy; you get a lot of carcasses, feces, as well as an extremely strong smell."
He says conservation officers will be issuing fines to anyone caught feeding foxes.
If you know someone who is feeding foxes, you're encouraged to call the conservation officer tip line.