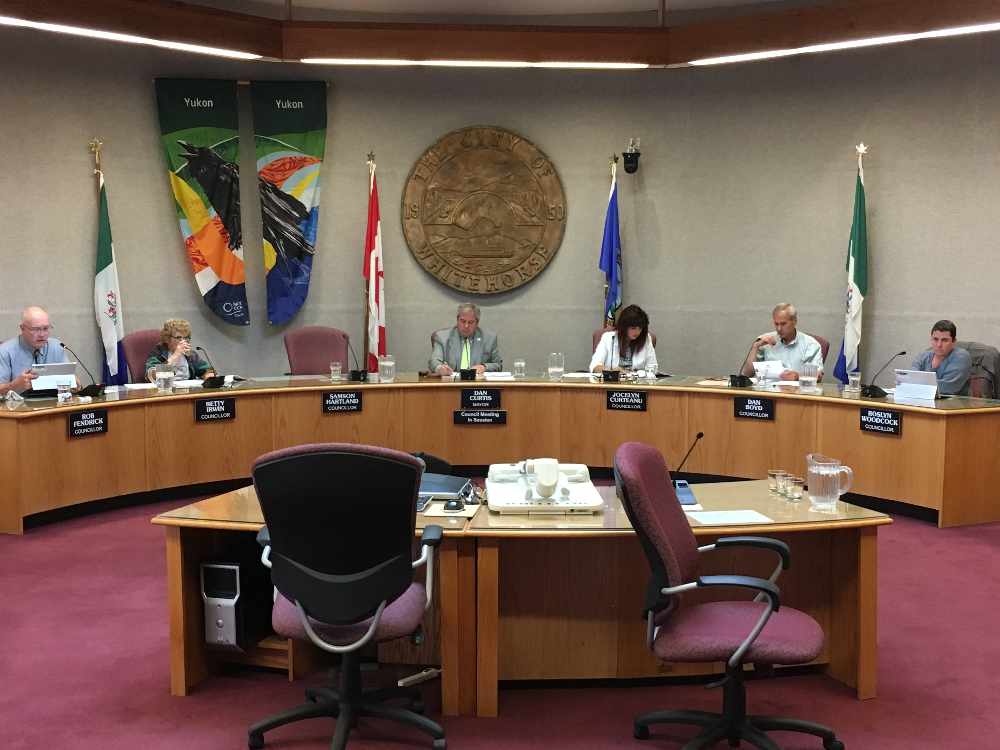 Whitehorse City Council considers zoning change in Copper Ridge. Photo: Oshea Jephson/CKRW)
The lot at 51 Keewenaw Drive can now accept a proposed 10-unit townhouse development despite concerns from residents around safety and traffic.
The city of Whitehorse has approved a zoning amendment for a townhouse development in Copper Ridge.
The lot at 51 Keewenaw drive will be changed from Neighbourhood Commercial to Residential Multiple Housing to allow for 10 homes but councillor Dan Boyd, who opposed the move, says the neighbourhood still has some questions.
"I'm also a little bit concerned with the change in the type of housing we have there versus the type of housing that we may land up with through this change. It may turn out perfectly good, but it may not. I personally, as one, would like to see this out for further consultation."
Councillor Betty Irwin, who supported the motion, says she would rather see the property used instead of sitting vacant and also addressed the concern around increased traffic.
"If the developer decided to put in a 7-Eleven, a gas bar, a sex shop, a restaurant, there would be no problem at all. That would change the character of the neighbourhood and I venture to say that you would have more traffic along Keewenaw and North Star Drive. "
Some opposed to the development also raised concerned about the appearance of the homes, as seen through renderings.