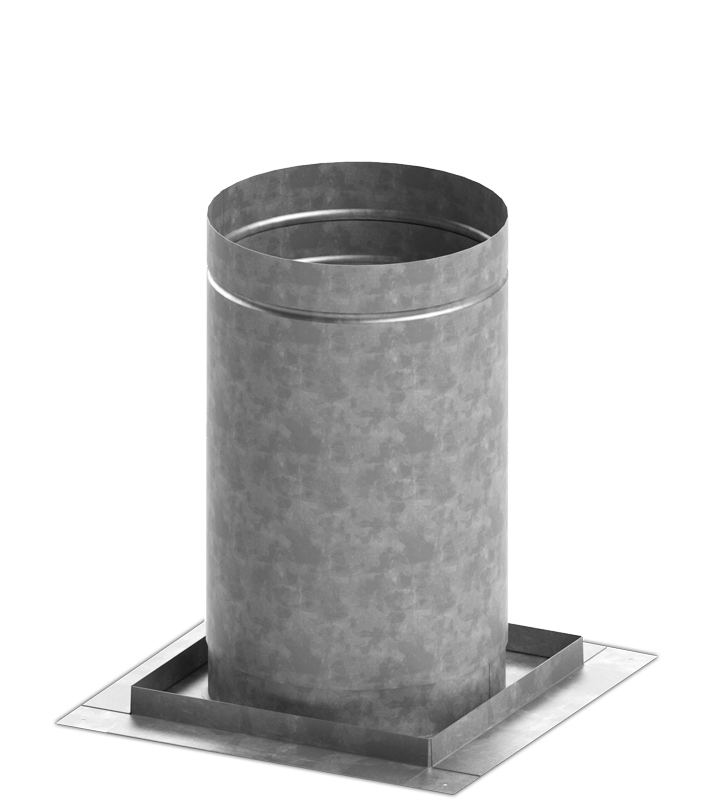 An EXCEL residential chimney radiation shield. Officials say the shield covers a fire stop which limits airspace, and could start a fire. Photo: ICC/EXCEL Chimney
The city says a recent fire investigation uncovered the issue with an EXCEL chimney attached to a wood stove.
The City of Whitehorse, and the Yukon government are out with a warning for those homes who have EXCEL chimneys for woodstoves.
The warning says if you have such a chimney that passes through a floor of your home, you should switch to an alternate heat source, and don't use the wood stove until you can confirm the chimney was installed to the manufacturer's specifications.
A recent city fire department investigation found a fire stop made by a contractor and installed on an EXCEL chimney without proper airspace caused a fire.
The warning says the improper installation technique isn't detectable through regular inspection, as it's covered by a required radiation shield.
Those EXCEL chimney's which vent through an exterior wall, or is just on one floor are not affected.
Both the city and YG, are looking at permit records to identify which homes may have the hazardous method of installation, and will inform recorded homeowners directly.