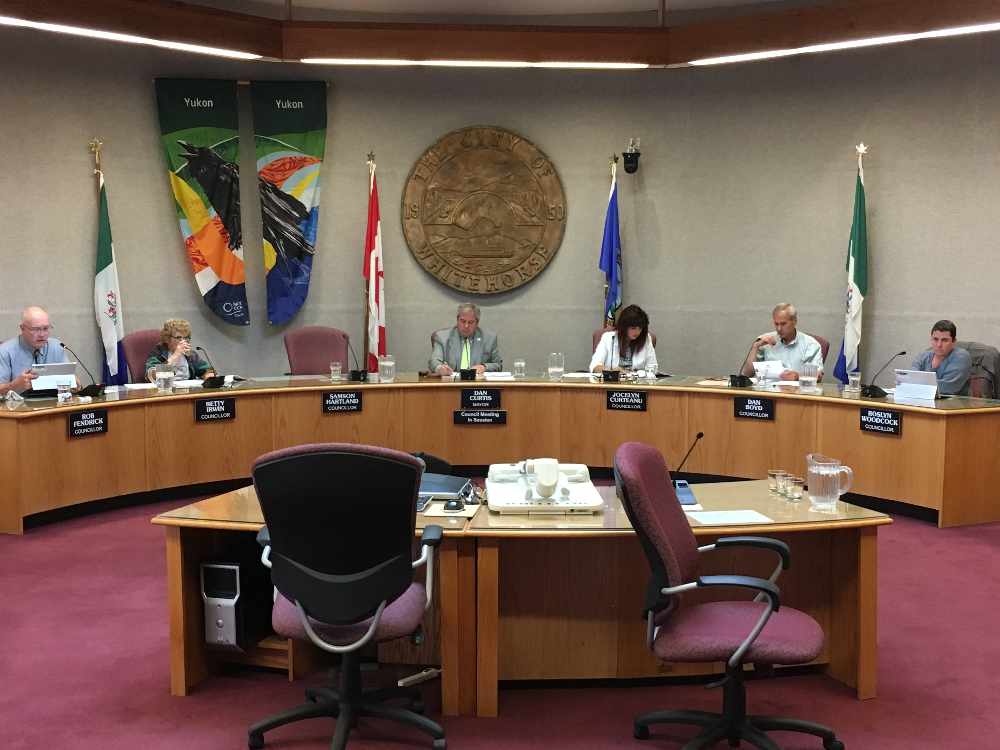 Whitehorse City Council. Photo: Oshea Jephson/CKRW file.
Council is hearing about some proposed changes to the Business Licence Bylaw as preparations continue for marijuana legalization in October.
The city of Whitehorse is considering changes to the Business License Bylaw in preparation for the legalization of cannabis.
During Monday nigiht's council meeting, administration introduced some specific regulations for cannabis businesses including rules around signage, limits on hours of operation, and restrictions around shutters and window security bars.
Jeff O'Farrell chairs the city's cannabis legalization working group, and told council the changes are proactive and precautionary.
"If in the fullness of time, it proves to be unnecessary precautions, then council always has the opportunity to relax them." O'Farrell said.
"From my experience, it's more difficult to tighten up regulatory regimes, then it is to loosen up regulatory regimes."
Councillor Betty Irwin wonders why there are number of conditions attached to cannabis sales and not liquor, including rules around off-sales.
"Why, if both types of stores would be selling a legal product, should they be treated differently." Irwin said.
"It almost seems as if by separating these two types of stores by the products they sell, we are imposing some sort of moral judgement here."
The bylaw comes back to council for a vote next week.