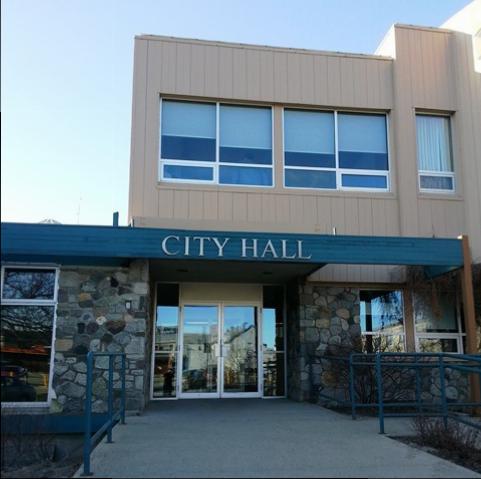 Whitehorse City Hall. (File Photo)
The city of Whitehorse has signed onto a new agreement with more than 300 members of the Yukon Employee's Union.
Whitehorse City Council is rubber-stamping a new four year Collective Bargaining Agreement with the Yukon Employees Union.
Council voted unanimously Monday on the deal, which was reached during a marathon bargaining session on April 16th, and ratified by the union last week.
Mayor Dan Curtis says all of council is pleased with the outcome.
"Both sides worked really, really hard to get a fair and equitable agreement and it's challenging at times."
Curtis notes there will be no tax increases for citizens, as the bargaining team was able to settle a deal within what was budgeted.
"This was already budgeted for from this council so when this council went forward to administration and gave a mandate of what we'd like to stay at, it was within that budgeted portion. The bargaining team was able to stay within our mandated area and costs so there will be no tax increases because of this four year agreement"
The deal, retroactive to September, contains a 4.25 per cent wage increase over the length of the deal, eliminates the prospects of a two-tiered workforce, and preserves existing severance and long-service benefits.