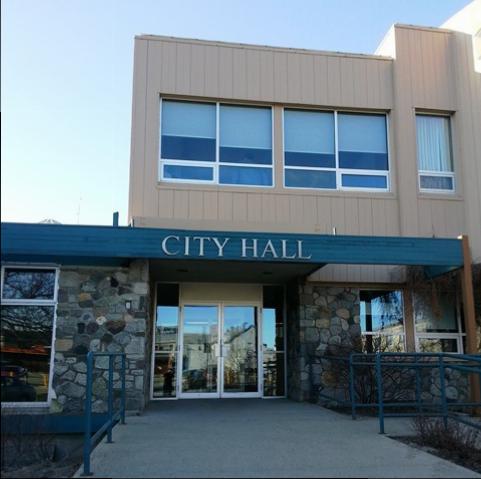 Whitehorse City Hall. (File Photo)
A Whitehorse developer looking to rezone his property in Whistle Bend will have a chance to hear from the public, despite the area plan.
A developer seeking a zoning change in the Whistle Bend area of Whitehorse will have his application go through the bylaw process.
Randy Audette wants to build 36 townhouse units on Tarahne Way, on land that's zoned for 50 units, and while administration recommended the proposal be defeated, at Monday's meeting council voted to give Audette due process.
Development Services Director Mike Gau says principles for the neighbourhood plan include all types of sizes and density.
"This lot was strategically placed near the entrance to Whistle Bend for transportation reasons and being close to amenities, the combination of the two. We needed a large lot. That's why this lot is so big, to accommodate a large building and a lot of parking."
However, Councillor Betty Irwin pointed out a new apartment complex hasn't been built in the city in 20 years.
"We are desperate for rental units but I am also on sympathy with the developers considering the cost of land and the fact that construction costs now are somewhere around $250 to $275 per square foot. That is a huge investment for a developer."
Audette earlier told council he's spoken to city real estate firms who say apartment-style housing isn't in demand in Whistle Bend, and his project would actually offer up more density than apartments.