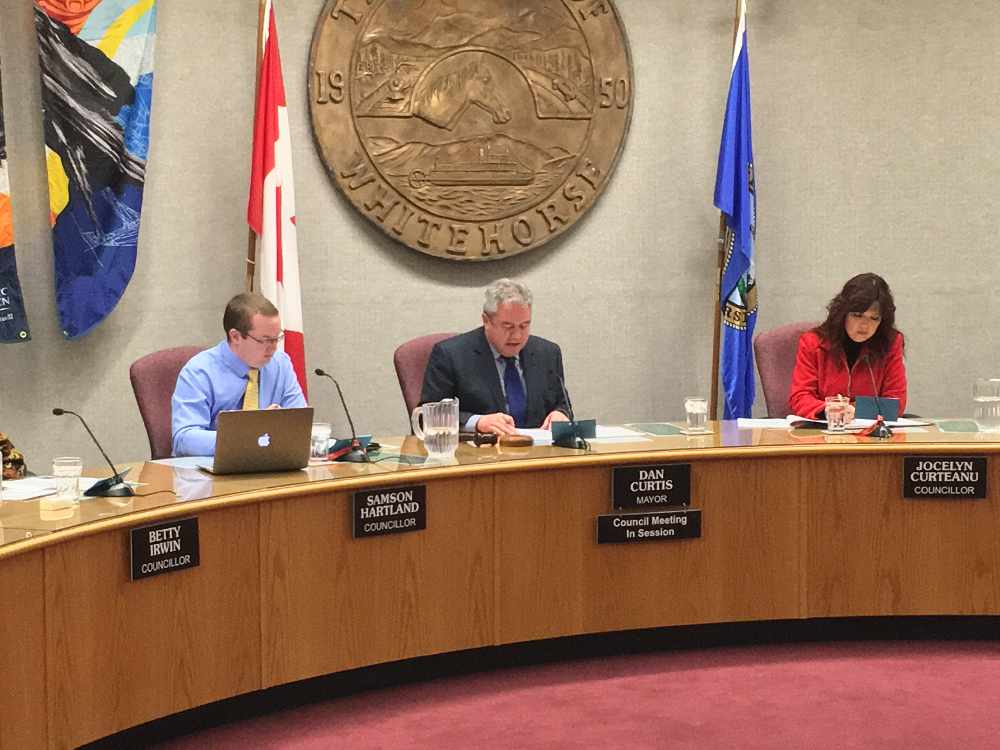 Whitehorse city council on January 29th, 2018 (Oshea Jephson/CKRW)
The Steve Cardiff Tiny House Community Project will go ahead on 6th Avenue and provide affordable housing for five individuals.
The city of Whitehorse has approved an affordable housing development of five tiny homes on a downtown property.
During its meeting Monday, council voted in favor of the 'Steve Cardiff Tiny House Community' project which will be operated by the Blood Ties Four Directions Centre Society.
The five tiny homes will be on a single lot and Executive Director Patricia Bacon says it's a really exciting step.
"It's a real vote in favor of developing communities and creating safe spaces for everybody in our community and we're very happy that Mayor and Council saw that they had a role to play in how we're reducing inequities in our community and creating housing for everybody and that they could see themselves playing a leadership role in sending a very positive message to the community."
Councillor Betty Irwin says there are misplaced concerns by some constituents surrounding the development, adding many of those in need are 'economic refugees'.
"Refugees form the system which has not supported them, which has failed them. They need our help just as much as refugees from other countries because they belong to our community, just as we welcome the refugees from other countries. They are part of our community. They are citizens here."
Bacon says they hope to break ground as early as April and she's excited that people could be housed as early as Fall 2018.