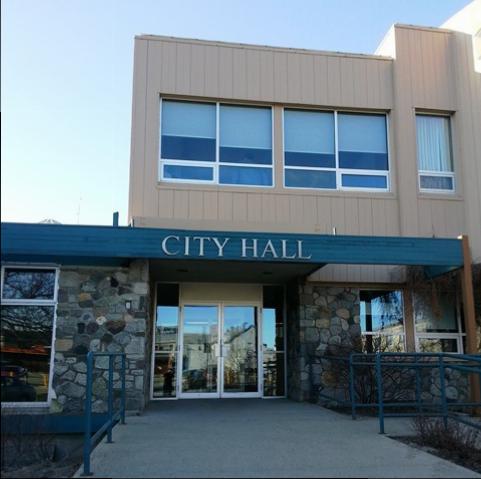 Whitehorse City Hall. (File Photo)
Whitehorse city council is approving a Development Incentive Agreement with NVD to build a 44 -condo-style apartment complex.
Whitehorse City Council is approving a Development Incentive Agreement with Northern Vision Development.
Council made the decision at Monday's meeting to allow up up $500 thousand dollars in incentives for NVD's River's Reach Phase 2 development of 44 condo-style apartments on Waterfront Place.
Councillor Betty Irwin wondered if NVD would be proceeding with the development without the incentive, and also questioned the incentive's fit in this case.
"We do need more rental supportive housing and the development incentives policy was mean to encourage the development of rental and supportive housing."
Mayor Dan Curtis says the development would also provide a bigger tax-base.
""I look at the potential tax of these 44 units and I think even the incentive being what it is will be, from what I understand from administration, just a few years before that incentive is eaten up and then it's going to help our tax base in perpetuity as long as that building is in existence. "
Curtis says the city encourages sustainable housing and a variety of stock on the market, as those who move into the units will free up others for purchase or rent.