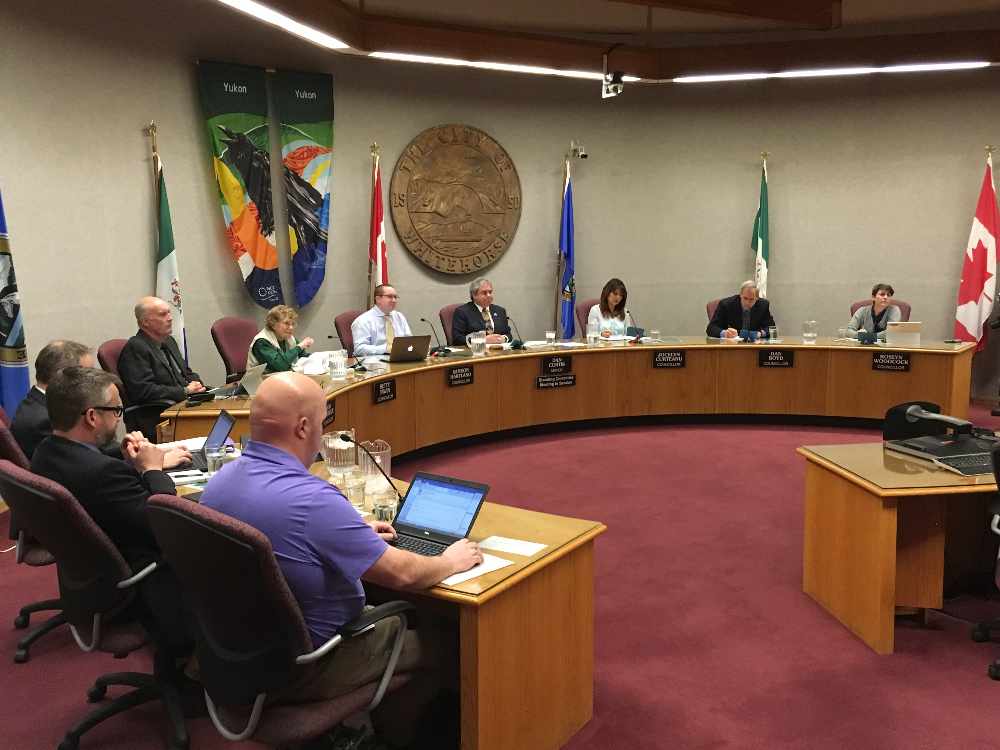 Whitehorse City Council hearing from administration on January 8th, 2017 (Oshea Jephson/CKRW)
Whitehorse City Council is being asked to defeat a bylaw amendment which could see the development of a gravel quarry near Miles Canyon.
A Whitehorse business is asking the city to go ahead with the bylaw process on a potential gravel quarry near Miles Canyon.
President of Norcope Enterprises Doug Gonder spoke to city council on Monday and says they have done everything asked of them throughout the process over the last year and a half.
"You know, we've provided just about every answer that administration had asked and I think we've met all the criteria of that. It would be really important that this isn't overseen and we're given the fair opportunity to have the public review."
City administration is recommending the bylaw to amend the Official Community Plan, which would allow for the quarry, be defeated due to several concerns, and Planner Kinden Kossick says that includes First Nations.
"As for the First Nations, because they have a lot of parcels in the area, they have provided us letters saying that they do not support a spot OCP amendment at this time and they would prefer to move forward under the OCP review process in a larger look at granular resources across the city."
Council will vote on the issue next week.