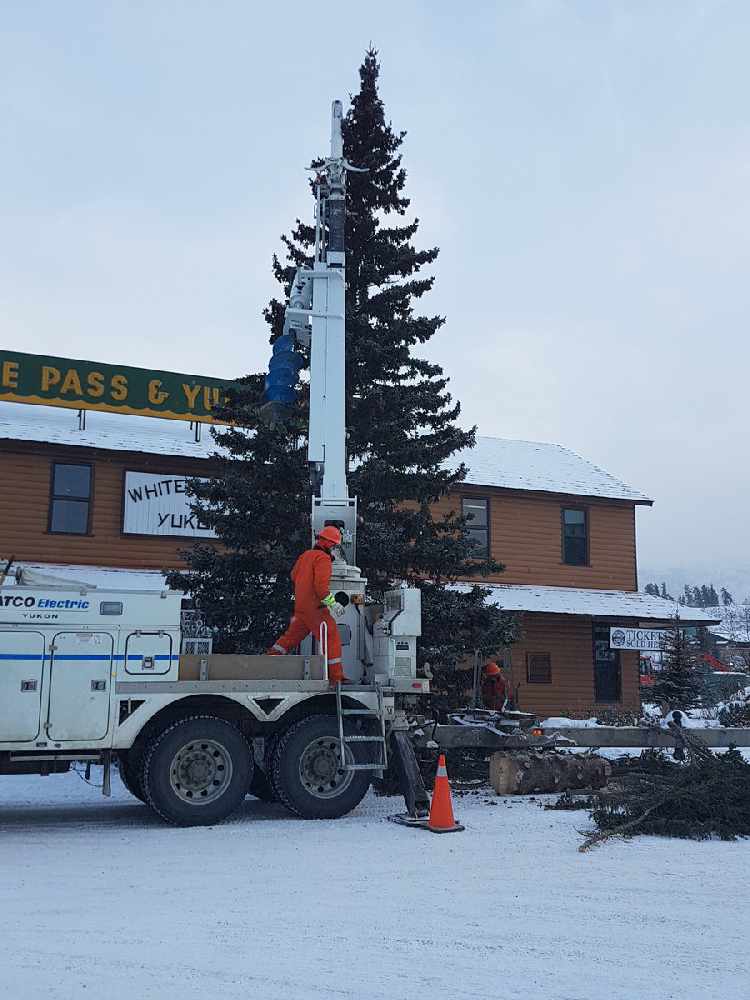 ATCO Electric raising a tree outside the White Pass building (Tim Kucharuk/CKRW)
A Black Spruce has been raised on Main street in advance of Winterval in Whitehorse.
The first part of a Whitehorse Christmas tradition is now in place.
Crews with ATCO Electric Yukon brought a 50 foot tree from Riverdale to in front of the White Pass building on Main Street Friday morning.
Aaron Ingram and his crew were the ones who put the tree in place, and he tells us they needed a special escort to get across the bridge.
"The tree is 25 feet wide so it was taking up both lanes basically so had to have bylaw services here to escort us through town and safely make sure we deliver the tree here safely."
His crew is also responsible for raising it.
"The city has a nice hole here for us. We put it in the hole and then we wedge it. We put wooden wedges in it to make sure it's secure. The city moves in now and decorates it when we're done."
The tree, which ATCO says is the biggest one to date, will now be decorated with lights by the city, and will be lit up during the Winterval Festival on December 9th.