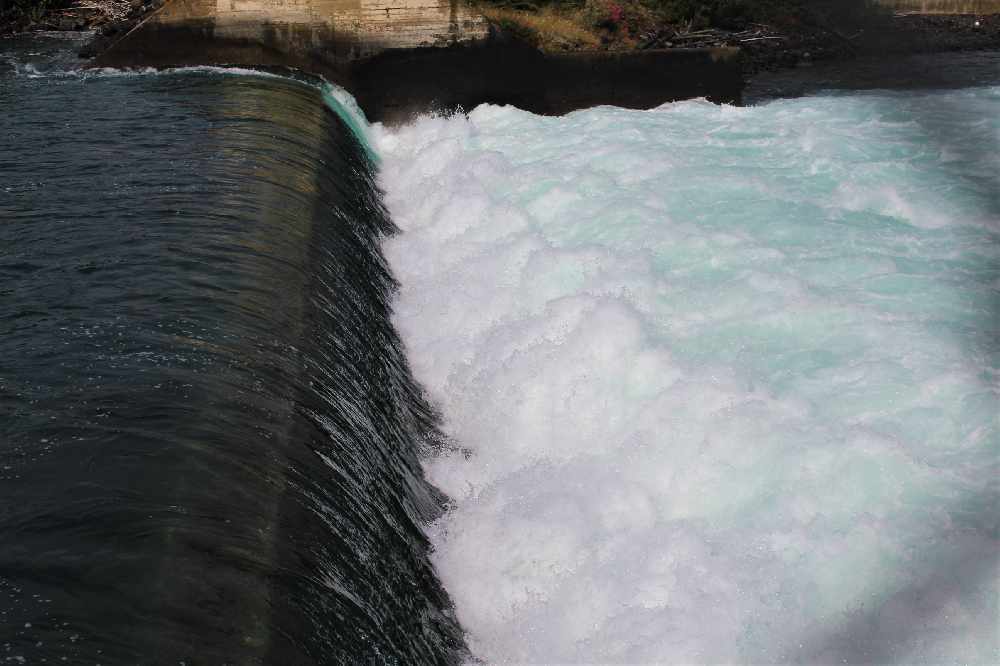 The current from the waterfall forces fish to climb the ladder. By John Kennedy / CKRW
Chinook Salmon are nearing the end of their long journey from the Bering sea, with sightings of salmon gathered at the bottom of the Yukon Energy Fish Ladder in Whitehorse.
Chinook Salmon migrating from the Bering sea are starting to gather at the bottom of the Yukon Energy Fish Ladder in Whitehorse.
Staff at the ladder are estimating close to 600 salmon are set to climb the ladder based off of sonar readings and previous years data.
Fish Ladder attendant Kimberly Bedard says 600 salmon is considered to be a low number, with the common numbers closer to 12 hundred.
She says there could be any number of reasons for the low count.
"They are facing a lot of natural factors like predation and loss of habitat. The water temperatures are also a lot warmer this year than they have been in the past. it's believed to be a contribution."
Bedard says the best time to come see the salmon before they begin the spawning process is in mid-August.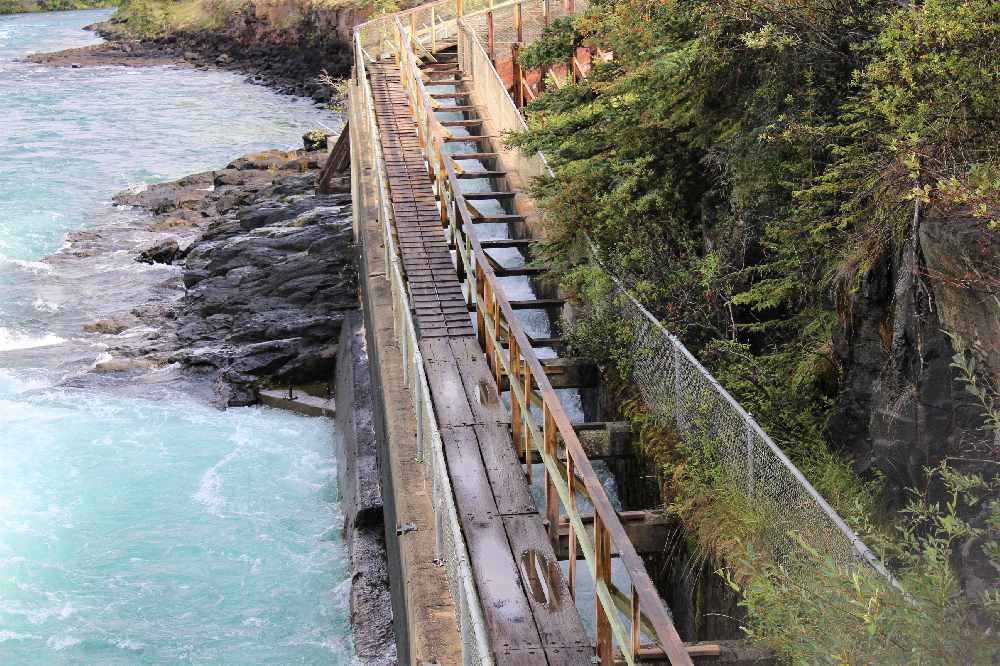 She says the salmon follow chemical smells in the water that guide them back to their spawning grounds.
"From the Bering sea to the fish ladder is 2600 kilometres, and then depending on which area they're from, they'll continue past the ladder about 13 to 60 kilometres more."
She says after the salmon lay their eggs, they will have completed their natural life cycle.
PHOTO: An elevated view of the ladder from one of the 4 observation points. By John Kennedy / CKRW