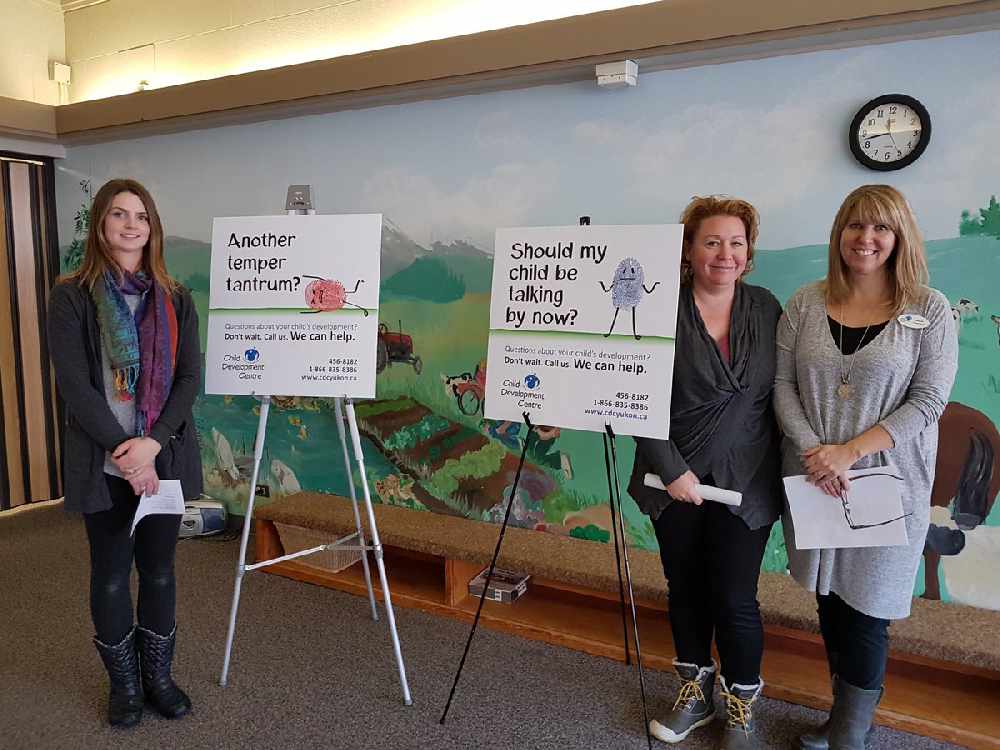 (L to R) Partnership Council Member Megan Yakiwchuck, Board Chair Shanna Epp, and Executive Director Alayne Squair at the kickoff Tuesday morning. (Tim Kucharuk/CKRW)
The centre in Whitehorse will hold a five-month campaign aimed at providing parents with support.
The Child Development Centre in Whitehorse is launching an awareness campaign about what they do.

Executive Director Alayne Squair says the 'We Can Help' Campaign is aimed at parents and caregivers across the territory to encourage them to call if they have a child development question, and a referral from a medical professional is not needed.

"We provide a wide range of services. Anywhere from parents that just have questions about toilet training with their four year old to parents that might have, their child just had a diagnosis and they need some extra support."
Squair says the centre sees about one-thousand kids under the age of five per year.
"We do have wait lists at the child development centre so I know there is big demand but we also are trying to get to parents as fast as we can and we know that early intervention makes a big difference in kid's lives so we wanted to get it out there, that give us a call and see if we can help."

Squair says you'll be seeing colourful thumbprint signs around the community, which have simple messages focusing on the most common questions from
parents.