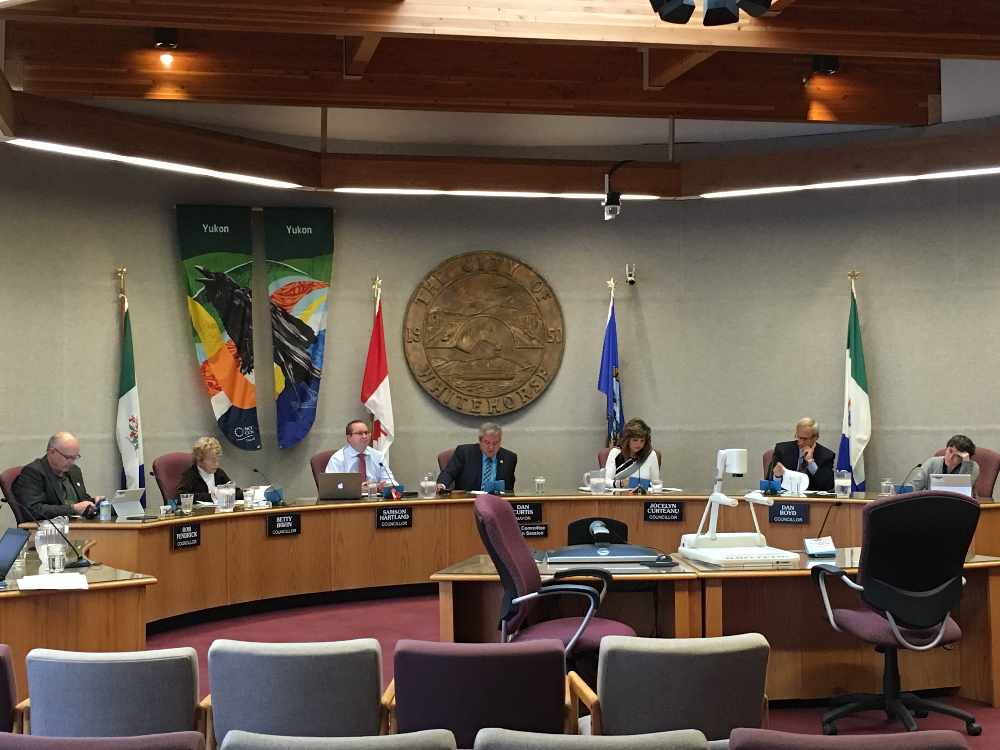 Whitehorse City Council. Photo: CKRW file.
The Challenge Disability Resource Group is asking for more time before a land deal closes with the city to allow funding for an affordable housing project.
The Challenge Disability Resource Group in Whitehorse is asking city council for an extension to its closing date on the purchase of a city lot.
The Cornerstone development is a 53 unit building which will provide affordable housing to the community however the group is still waiting for final approval on funding from the Yukon Government.
Executive Director Jillian Hardie spoke to council Monday night, saying the extension means the development can still go forward and help the community.
"These are clients of Challenge, these are clients of (Fetal Alcohol Syndrome Society Yukon), of Blood Ties (Four Directions Centre)."
"For residents in our community that require affordable housing. Some are couch surfing, some are in very precarious housing situations."
City Land and Building Services Manager Pat Ross says the project has several benefits, and aligns with future city goals.
"The current proposal is a development that's providing affordable housing, and is targeting the most vulnerable citizens of Whitehorse."
"This is also a partnership proposal, and it will result in additional development in our downtown core."
City council will vote on the 60 day extension next week.