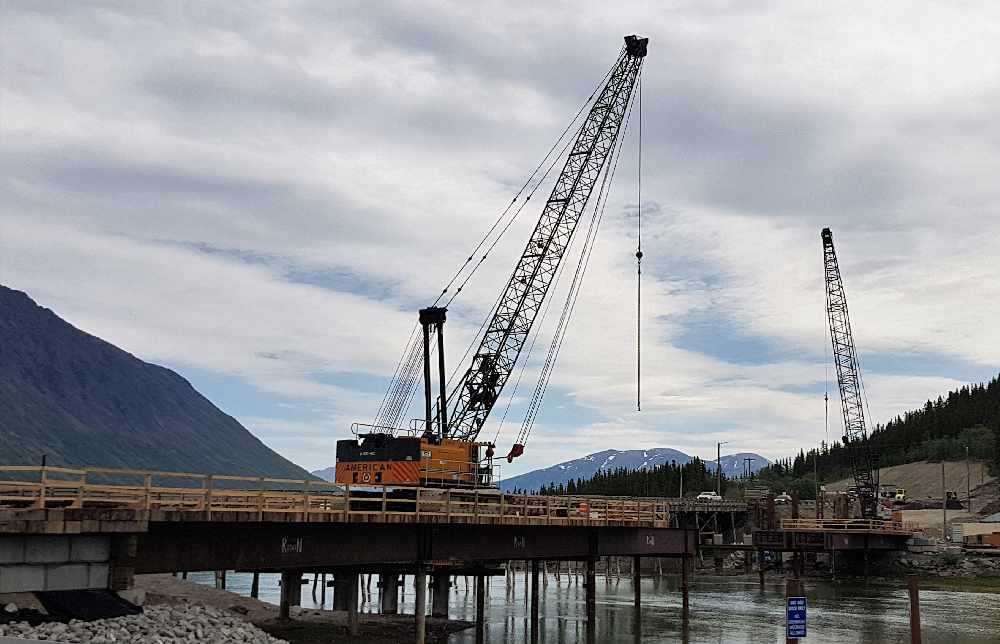 The Nares River Bridge under construction. A 30 km/h speed limit is posted in the area, but police say the signs are being ignored. Photo: Tim Kucharuk/CKRW.
Police say a recent enforcement campaign around the Nares River Bridge resulted in dozens of tickets issued.
Carcross RCMP say too many people are speeding through the construction zone on either side of the Nares River Bridge.
A new steel and concrete bridge is under construction just west of the old wooden bridge, and a construction zone is in place for that part of the South Klondike Highway.
Police took the approach of using a side-by-side ATV to check speeds using laser radar on Saturday, and found dozens of speeders in the construction zone.
Some of those caught were nearing 100 kilometres per hour in the 30 kilometre per hour construction zone.
The fines range from $50 to $200.
The zones have multiple signs warning of the speed limit.
RCMP say they will continue their enforcement in the bridge construction zone area.