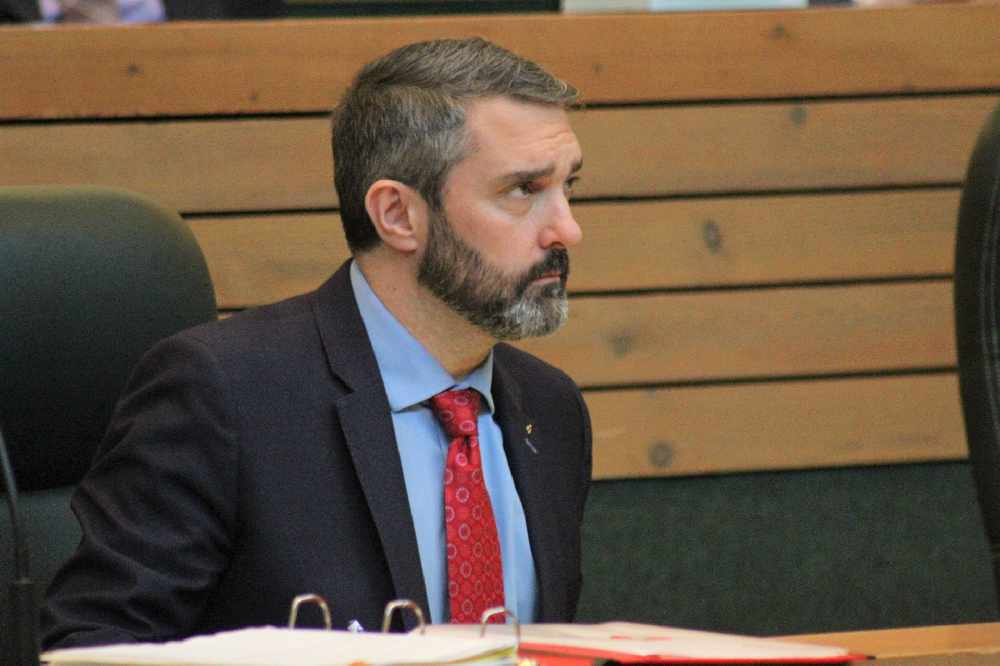 Yukon Premier and Finance Minister Sandy Silver in the Legislative Assembly. Photo: John Kennedy/CKRW file.
Premier and Finance Minister Sandy Silver confirms rebates will start going out Thursday; Opposition still maintains it's all wrong.
It may be considered a trick or a treat by some, but carbon pricing rebates will begin to be issued by the Yukon Government on Halloween.
During a statement in the Legislative Assembly Monday, Premier and Finance Minister Sandy Silver told the house Yukoners who filed a 2018 tax return will receive $43 each from the Canada Revenue Agency, with families getting their payments combined.
"This made-in-Yukon carbon rebate returns more money on average to Yukoners paid as a result of carbon pricing," Silver said. "The second rebate amount of $43 will be issued April 30th, 2020. Rebates to Yukon businesses will be issued as a refundable tax credit."
The government says those living outside Whitehorse will get 10 percent more, producing miners can apply for the rebate starting January 1st, and First Nations and Municipal Governments will get their rebates starting next spring.
Opposition Reaction
Opposition Finance Critic Brad Cathers told the house since GST is being charged on the carbon tax, the government's claim Yukoners are getting all their money back is false.
"With respect to rebates, it's interesting that the premier characterizes it as a gift to Yukoners," Cathers said. "This is not his money to give away, he is just giving Yukoners back money the Liberals took from them. Taking money out of someone's wallet, taking a little more for the GST, then handing some back is not worthy of praise."
Whitehorse Centre MLA Liz Hanson from the NDP says the Liberals should have developed their own framework, and not relied on the federal backstop.