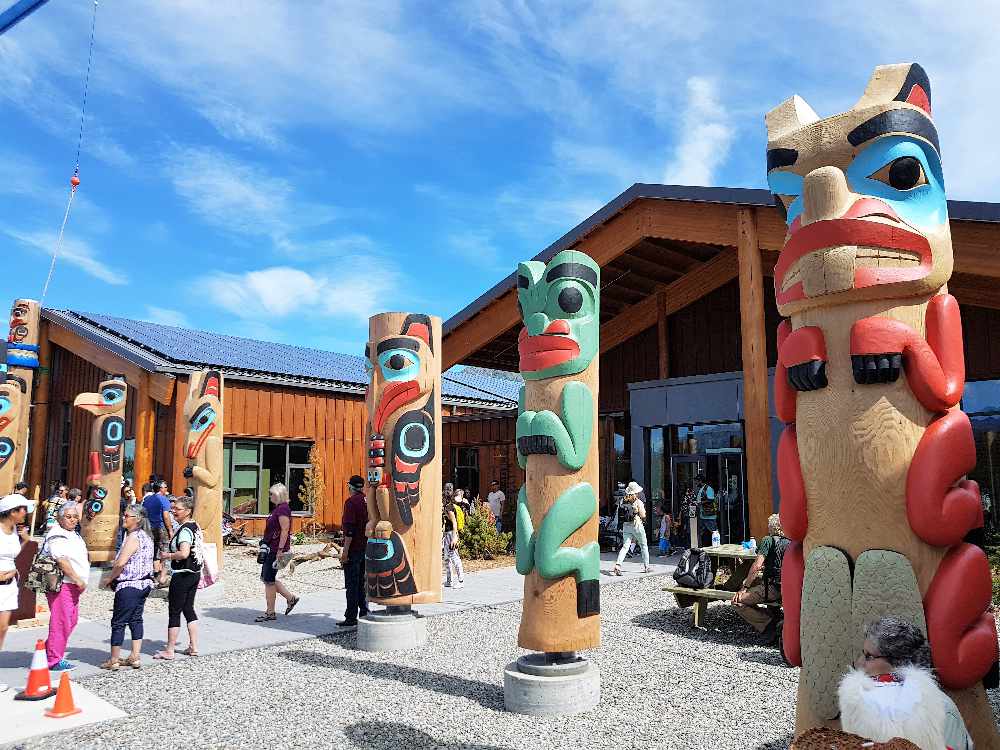 People get a closer look at the poles outside the Learning Centre Friday afternoon. Photo: Tim Kucharuk/CKRW.
Seven First Nation poles now stand outside the new centre opened by the Carcross/Tagish First Nation.
The Carcross/Tagish First Nation Learning Centre in Carcross is now officially complete.
A pole raising ceremony on Friday afternoon brought out hundreds to witness the unvieling of six poles representing the clans of the First Nation, and a story pole outside of phase two of the centre.
Chief Andy Carvill calls the day historic.
"For us, it's an honour to be able to showcase some of our culture and our heritage that we're working on bringing back, and being able to share that with people." Carvill said.
"We're glad to see and honoured so many people showed up to share this experience with us."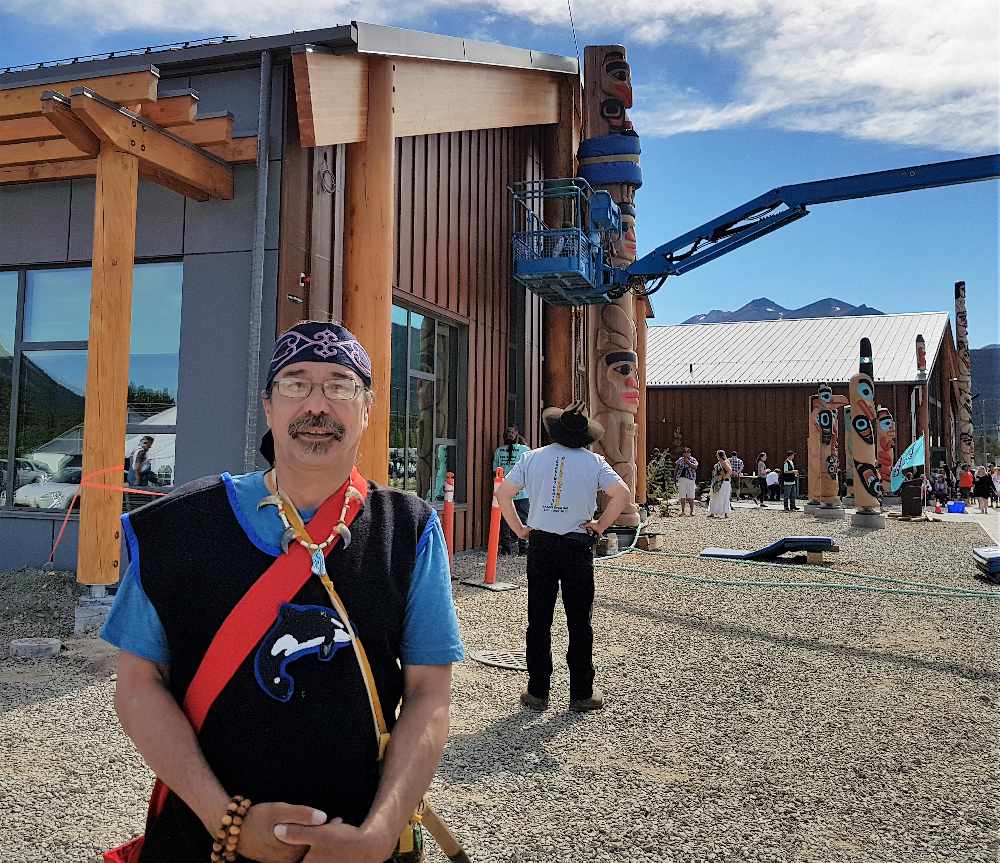 Keith Wolfe Smarch and his team, which included his son Aaron, took almost four years to carve the poles.
The biggest was the story pole, which was raising carefully into place by a crane, with an assist by citizens pulling a rope.
"We call it our ancestors pole. It represents our ancestors and our people." Smarch said.
"There's a man and a woman carved on it, along with two youth representing the male and female youth, and to top it off, is a raven. The raven is one of the most important characters in our culture, and the elders requested we put a raven on the top."
Singing, drumming, and dancing were also part of the celebration.
(Longtime Carcross carver Keith Wolfe Smarch outside the Learning Centre as the story pole is set in place Friday afternoon. Photo: Tim Kucharuk/CKRW.)