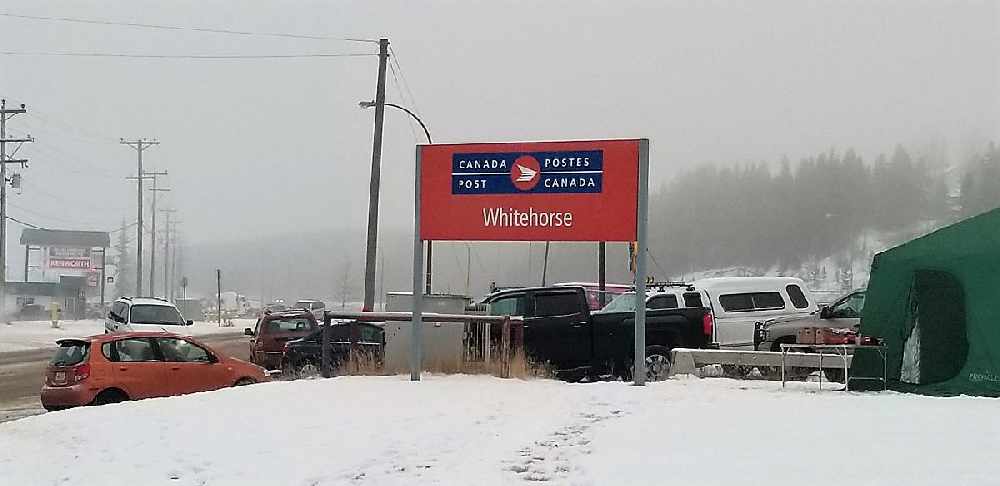 Canada Post workers are on strike at the main Whitehorse facility on Friday. Photo: John Kennedy/CKRW.
The union representing postal workers across Canada have been staging rotating strikes across the country over the past few weeks, and now the job action has come to Yukon.
Postal workers in Whitehorse have taken to the picket line.
Local Canadian Union of Postal Workers Vice-President Keith Ellert says about 20 of the 55 union members walked off the job at the main Canada Post facility at the top of Two Mile Hill at 7 a.m. Friday.
"Union called upon us to take to the picket line (Friday) so all of our members are out." Ellert said.
"Unfortunately, the issues are the same from coast to coast to coast."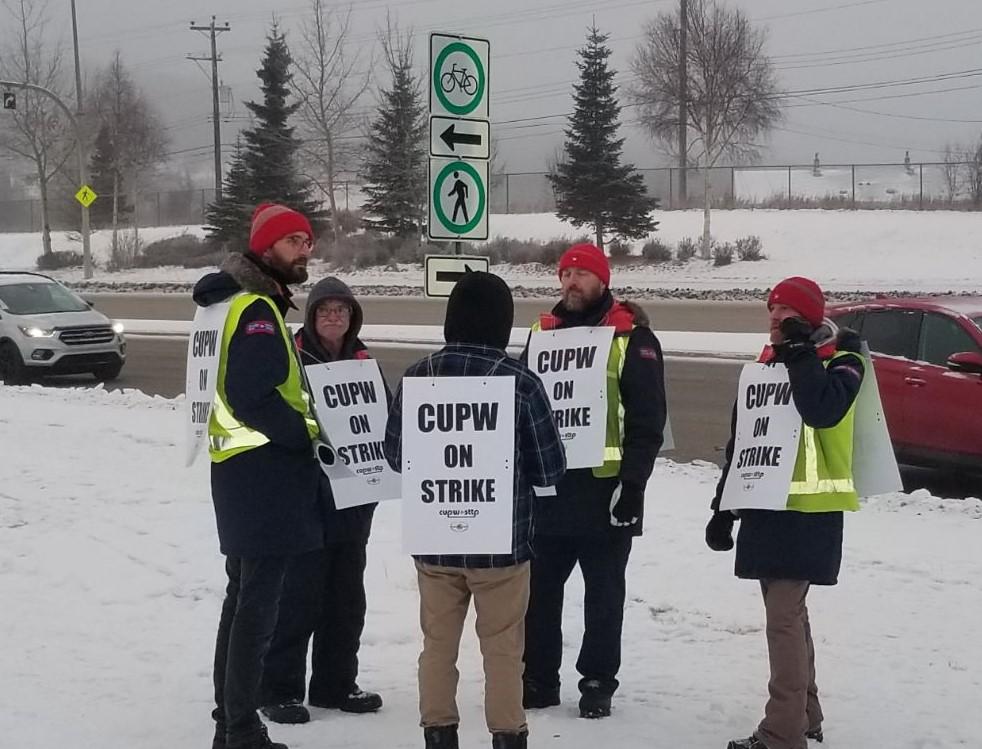 Rotating strikes have also hit several BC communities today, as the job action has spread across the country over the past few week, including major mail sorting facilities.
"Everyone has been doing 24 hour strikes." said Ellert.
"Unless we get word from the national (office) that we're going to be out longer, then as it stands now, we're going to be out for 24 hours."
Ellert says improved health and safety conditions, forced overtime, job security, and an astronomical increase in parcels are some of the issues the union has with Canada Post.
(Inset: CUPW members on the picket line Friday morning. Photo: John Kennedy/CKRW)