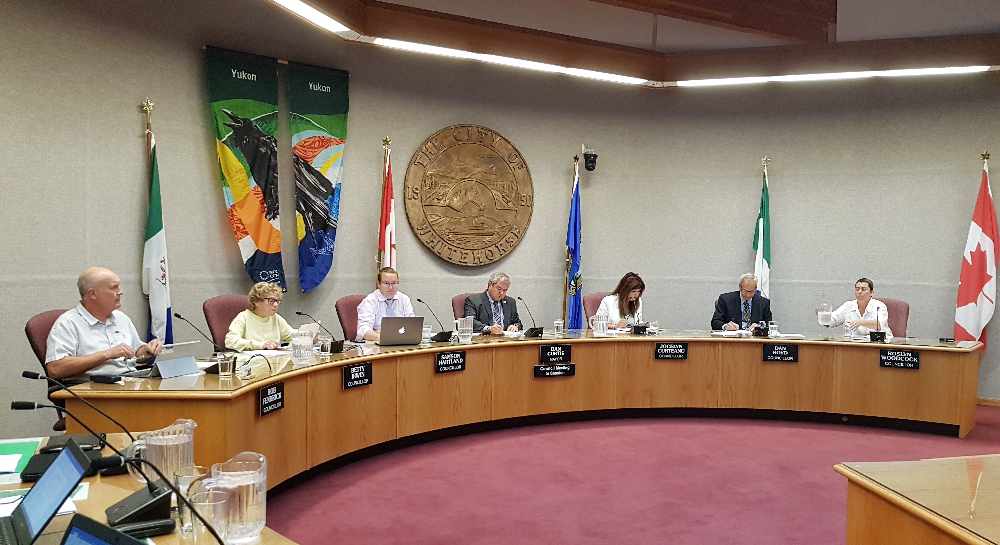 Whitehorse city council digs in before tackling the issues at Monday's meeting. Photo: Tim Kucharuk/CKRW.
City council is considering a proposal to adjust the zoning between the Kwanlin Dün Cultural Centre, and Shipyards Park to 20 metres.
A proposed zoning change to allow 20 metres of building height on the Whitehorse waterfront will go through the bylaw process.
At Monday's meeting, city council voted to move the request to relax the height restriction on land between the Kwanlin Dün Cultural Centre, and Shipyards Park to the public hearing stage.
Councillor Samson Hartland voted against, and says while he agrees with the proposed hotel, and mixed-use commercial and residential, there was a lot of planning which went into shaping downtown.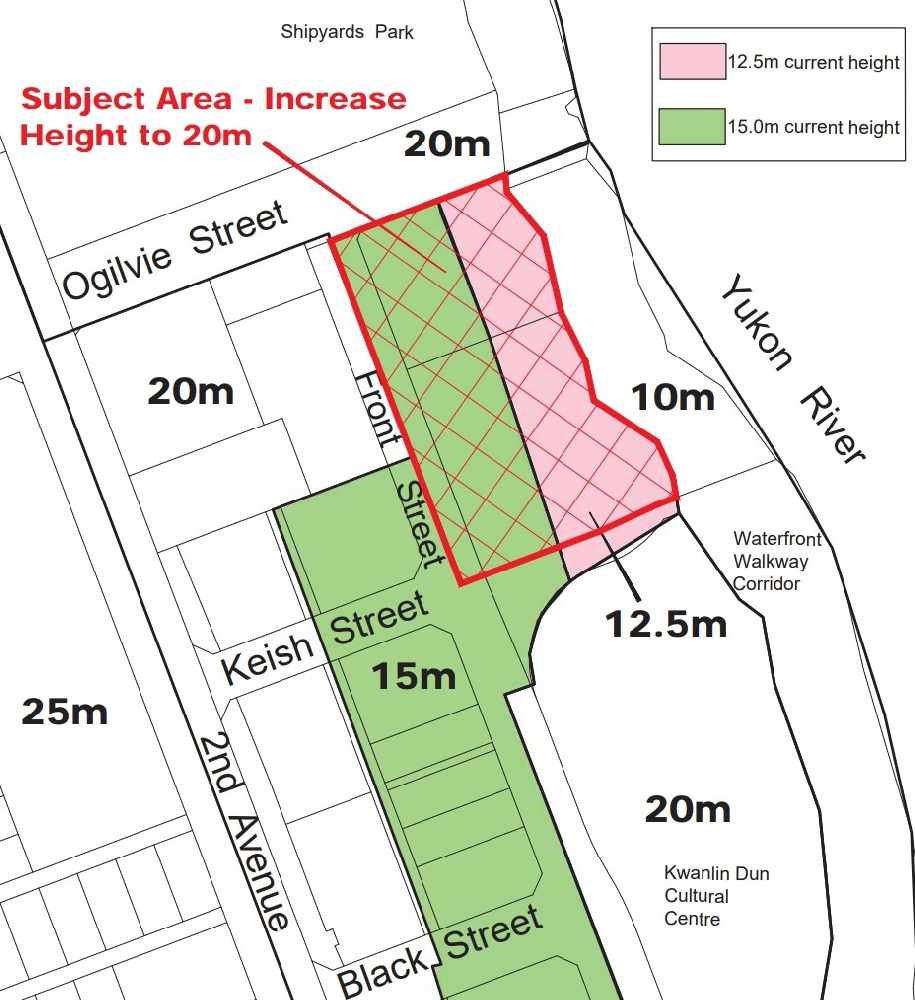 "And how they would like to see story heights tapered in the community, so that those closest to the clay cliffs can have a view of the waterfront just like anybody else in front of them." Hartland said.
"I think that certainly there was a thought and a design to designing downtown that way."
The project by River's Edge is a partnership between the Kwanlin Dün, and Vuntut Gwitchin First Nations.
Land and Building Services Manager Pat Ross says heights in the area are either 12.5 or 15 metres, and the partnership wants to build up to 20 metres for underground parking and financial reasons.
"To the north, there's Ogilvie Street, Shipyards Park, and to the south, there's the Kwanlin Dun (Cultural Centre). There's a connection here, with the Development (Corporation) of the Kwanlin Dün First Nation involved." Ross told council.
"It's really about the properties that are to the west, and behind, which as suggested, may be impacted by (the change)."
A public hearing on the application is set for September 10th.
(Map: City of Whitehorse)