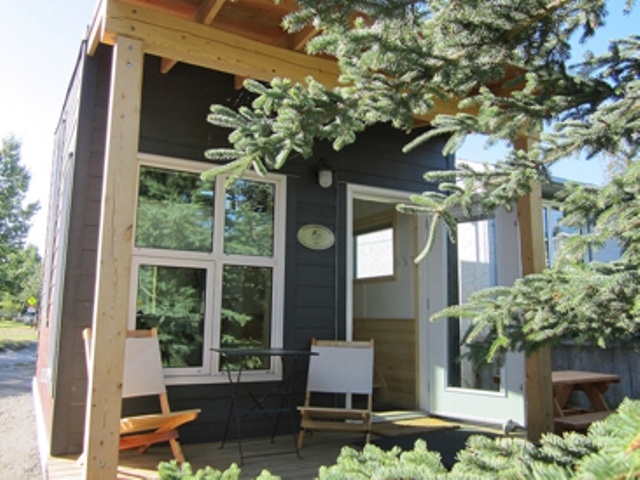 The Steve Cardiff tiny house, one of five that will be used to provide affordable rental options in the city. Photo: CKRW
The organization says it has paid more than $20,000 in city fees as it develops five tiny rental units on its property in downtown Whitehorse.
The Blood Ties Four Directions Centre in Whitehorse is looking to the city for a grant to help with some of the construction costs related to its tiny home development.
Speaking to council Tuesday, Executive Director Patricia Bacon says the project on 6th avenue in will provide affordable rental options but the project is more costly than expected.
"The total costs that we've incurred around the demolition, with the city of Whitehorse only, was just over $10,000 and the development charges that we've incurred with the city of Whitehorse are over $13,000."
Bacon says any costs granted back to the organization will be put towards the project to ensure its completed on budget and on time.
Senior Planner Mike Ellis introduced a Development Incentive Agreement for more than $14,000 which would go back to the organization, and says he is aware of some of the concerns.
"Historically, we've looked at this issue of the total amount of costs that there are for developers and we found, pretty consistently, that demolition charges which aren't eligible for a grant-back are something that developers have presented as a real cost for them."
City council will consider the agreement next week.