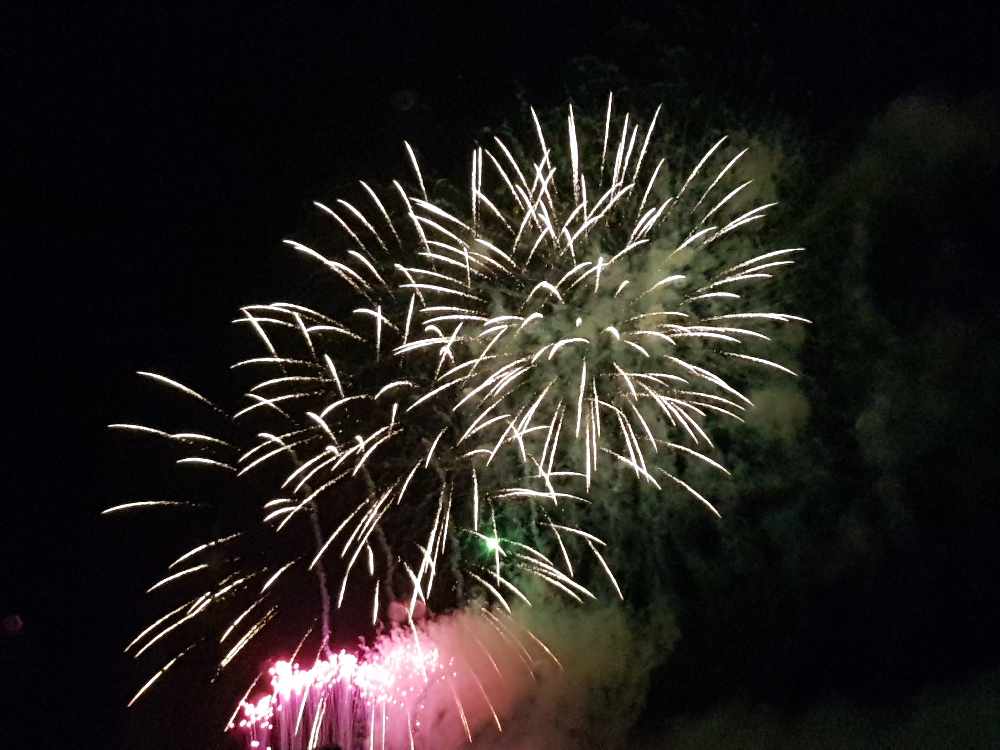 A fundraising campaign is underway to save the fireworks during Rendezvous in Whitehorse. Photo: Tim Kucharuk/CKRW.
Update: the Rendezvous Society says an anonymous business has stepped forward to cover the cost of the fireworks, and the show will happen.
The Yukon Sourdough Rendezvous fireworks show in Whitehorse is back on.
After putting out a call to raise $15,000 for the fireworks this week, Rendezvous Society Executive Director Dave Blottner says a local business who wants to remain anonymous called the Rendezvous office Thursday afternoon and topped up the donations collected so far to reach the goal.
"We'll be calling over to the Midnight Sun Fireworks (team) and Warren Zakus and his crew, and the city bylaw department and getting things going." Blottner said.
"Everyone can look forward to a spectacular show on the Saturday night."
Blottner calls it an incredibly generous contribution, and everyone at the office was pumped up after getting the call.
As for the future, he says the goal is to maintain the fireworks, and the society looks to built it into their strategic plan.
(This is an updated story. The previous version is below.)
_____________
The Yukon Rendezvous Society in Whitehorse is turning to the public to help keep a Rendezvous tradition alive.
Society Executive Director Dave Blottner says it's been a rough year for sponsors, so $15,000 is needed to put on the fireworks show.
"We don't have the money this year to buy the ordnance." Blottner told the RUSH.
"After trying to find some cash sponsorships, (and) trying to find some grants to work out, we're reaching out to the community and making efforts to see if they can support it."
He says if the goal is reached by January 4th, the show will go ahead.
Another popular part of the festival will not happen.
Blottner says Rendezvous teamed up with the city to keep the snow sculptures going last year after a separate group which ran the competition closed.
He says unfortunately, the Rendezvous society does not have the capacity to run the sculpture portion this year.