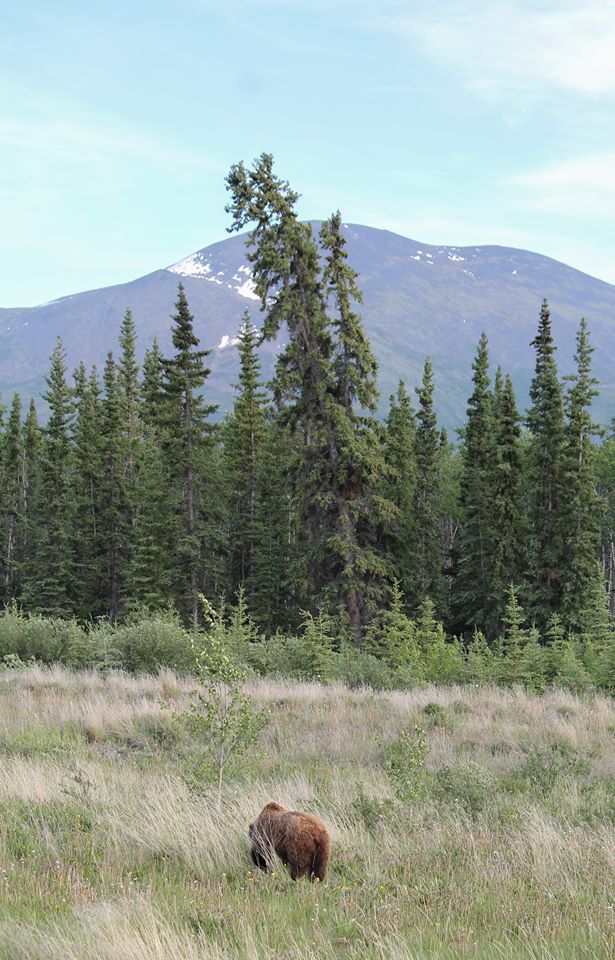 As spring turns into summer more bear sightings are being reported. Photo: Environment Yukon.
Environment Yukon is reminding you this is bear country, as while the number of reported sightings are steady, it's been an average season so far.
Environment Yukon says calls reporting bear sightings are coming from all over Whitehorse.
The department's Erin Loxam says for this time of year, it is not out of the norm.
"This is the time of year where bears come out of hibernation and are looking for food sources." Loxam said.
"Whether that's forging sources, or actual human-made food sources, which are the ones we are really trying to get people to avoid doing."
Loxam reminds you to keep any potential attractants bear proof.
"Secure your garbage. Dispose of anything. Use electric fencing around chicken coops and livestock. Locking devices." Loxam listed.
"Anything that a bear could smell, it can attract a bear to a human interaction conflict potential."
Over the weekend siblings were spotted forging on natural food sources between the Kopper King and landfill, however Loxam says while traps were set they were not needed as the bears moved on.