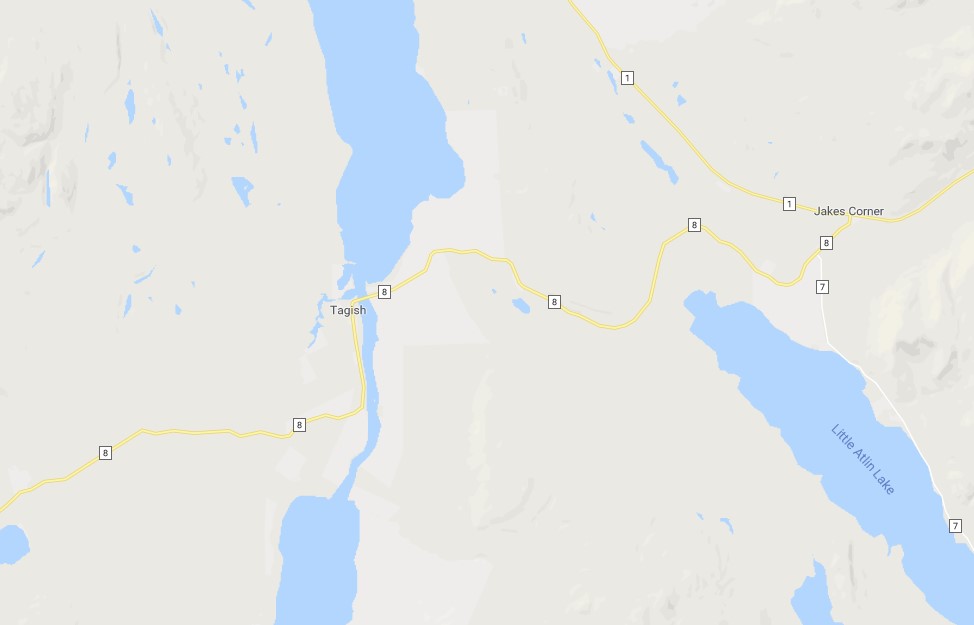 Conservation Officers were called to the Tagish area to deal with a cub hanging around rural properties. Map: Google Maps.
Environment Yukon says the bear had no chance of survival due to injury.
A bear cub has been euthanized after Environment Yukon received reports of multiple sightings near Tagish.
Conservation Officers responded to reports the cub was getting into bird feeders, and storage sheds containing dog food.
Human Wildlife Conflict Prevention Officer Aaron Koss-Young says after officers had assessed the cub, it was determined the baby bear had already been relocated several times, and had sustained an injury.
"It was injured. It had an injury to its hind leg, and when we looked at the cub, it was assessed it probably wouldn't den up if it was relocated again." Koss-Young said.
He says the decision to put the cub down was not an easy one, adding the onset of winter was another determining factor.
Koss-Young says the bear's chances of survival were slim to none, adding the mother was not around to teach it basic survival skills.