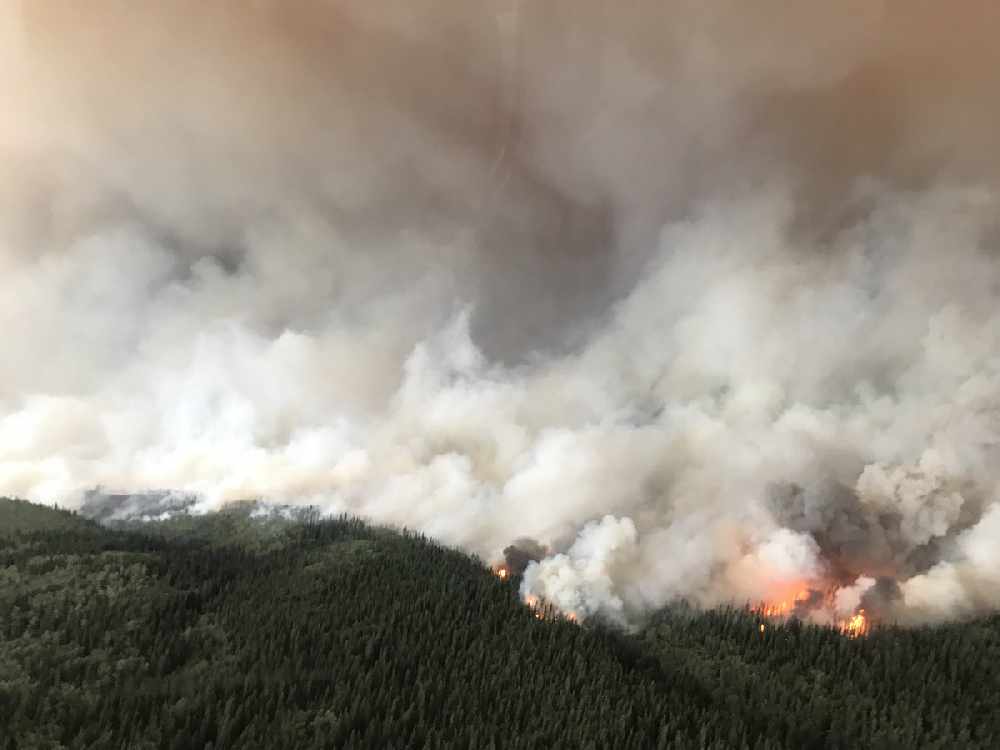 The South Stikine River Fire near Telegraph Creek earlier this week. Evacuees from the community can now register for services in Whitehorse. Photo: BC Wildfire Service.
A reception centre is being established Friday morning in Whitehorse to offer basic services for Telegraph Creek residents forced out by fire.
A reception centre for those displaced by the forest fires near Telegraph Creek will open in Whitehorse Friday morning.
The Yukon government says it received a request to provide emergency social services support from the BC government, and the centre will open at the Vanier Catholic Secondary School at 8 a.m.
Yukon Health and Social Services says the centre will provide basic needs, provide registration and inquiry services, coordinate lodging and supports, even for domestic pets, and provide care for those who have special requirements.
Telegraph Creek residents who are currently in Yukon are asked to visit the centre as soon as possible to register for services.
The department says the centre is not prepared to accept public donations.
Reception centres have already been set up in Dease Lake, Iskut, and Terrace, BC to support those affected by the fires.