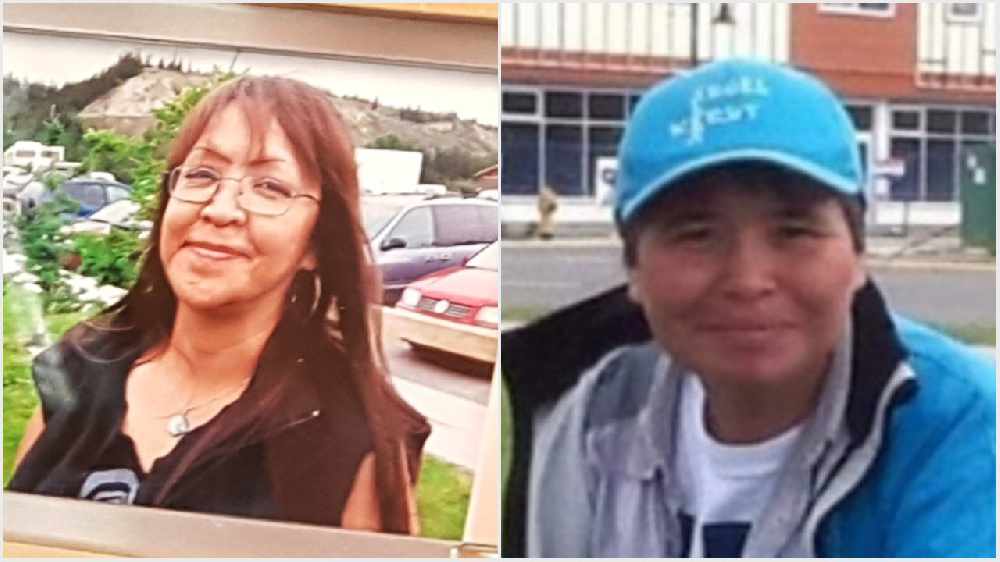 The deaths of MacIntosh (left) and Carlick resulted in an outpouring of grief. Police hope the arrest will help the family heal. Photos: MacIntosh family/Kwanlin Dun First Nation/CKRW file.
Police say a 44-year-old man faces two charges of second degree murder in the deaths of Wendy Carlick and Sarah MacIntosh in April of last year.
Yukon RCMP have made an arrest in connection with the deaths of Wendy Carlick and Sarah MacIntosh in Whitehorse.
In a video posted on social media, Commanding Officer Chief Superintendent Scott Sheppard says 44-year-old Everett Chief, originally from Watson Lake, faces two counts of second degree murder.
"This was a difficult investigation involving all the technical and investigative resources the Yukon RCMP could bring to bear--including assistance from other RCMP divisions." Sheppard said in the video posted online by police Monday afternoon.
"The success in bringing this investigation to this stage is a testament to the hard work and dedication of our Major Crimes Unit."
Carlick who was 51-years-old from the Dease River First Nation of Good Hope Lake, B.C., and 53-year-old MacIntosh, a member of the Kwanlin Dun First Nation in Whitehorse, were found dead in the early morning hours of April 19th, 2017 in MacIntosh's McIntyre subdivision home.
Sheppard says the deaths affected the entire community.
"While this development does not provide loved ones with all of the answers, I do hope it will allow family and friends to have a better understanding of what happened to Wendy and Sarah." Sheppard said.
Police say a first appearance for Chief is set for Tuesday.
(Corrects an earlier version which said Carlick was from KDFN, and MacIntosh from the Kaska Nation in B.C.)