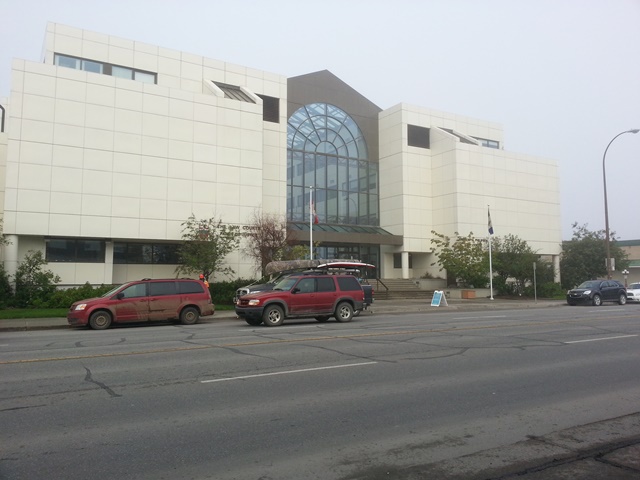 Darryl Sheepway is seeking a new trial after his conviction and sentence in a 2015 murder case. Photo: Tim Kucharuk/CKRW file.
In a court filing, Darryl Sheepway gives three reasons for a retrial after his conviction in the death of Christopher Brisson in 2015.
A Whitehorse man found guilty of second-degree murder in the death of Christopher Brisson in August of 2015 will appeal his case.
39-year-old Darryl Sheepway filed a notice with the Yukon Court of Appeal on May 17th, saying he wants a new trial with a jury present.
The just-released documents viewed by the RUSH, list three reasons for appeal: the conviction was unreasonable, the sentence imposed was unfit, and there may be other grounds which may be identified upon review of transcripts.
After his January conviction by Justice Leigh Gower, Sheepway was sentenced last month to life in prison with no chance of parole for 13 years.
Brisson died after being shot by Sheepway on the McLean Lake Road during a drug deal gone wrong.
Sheepway maintained during last fall's trial the shooting while he was high on crack cocaine was accidental.