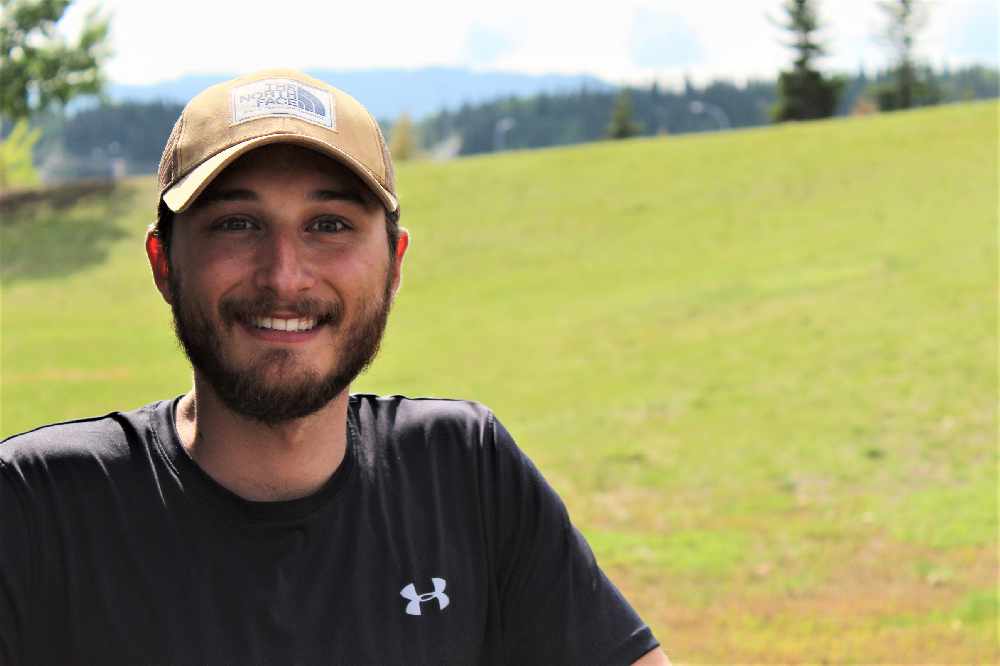 Mitch Bowmile from Thornhill, Ontario. By John Kennedy / CKRW
The trek from Whitehorse to Tuktoyuktuk is challenging even for automobiles, but an Ontario man plans on completing the journey on two wheels instead of four.
One man is trying to bike from Whitehorse to Tuktoyuktuk.
Mitch Bowmile, from Thornhill, Ontario, has seen the pacific ocean and the Atlantic, and now wants to add a third ocean to his collection.
He says he started doing some research on the Dempster Highway.
"I read about the extension from Inuvik to Tucktoyuktuk, and I thought that was awesome. From when I read that Canada was connected to all three oceans by road; but to bike up to the Arctic ocean would be pretty cool in my mind."
He says he's packed everything he might need in a bag and on racks on his bike, but in the event of an injury or emergency, he says he has it covered.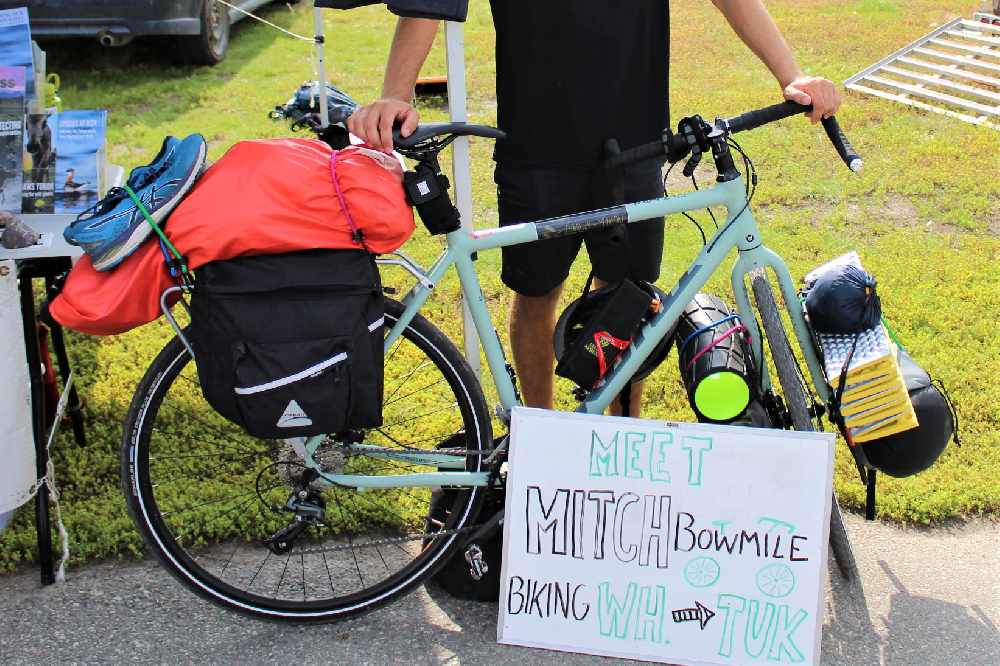 "You know, things happen. My goal is to be very safe when I'm doing this and I don't want to put myself in a position where I could get into trouble. I'm going to be very smart on how I'm handling myself, and obviously, you know there are situations where you can't control that."
Bowmile says he will play it safe and operate within his physical limits.
He left Whitehorse on Thursday afternoon.
PHOTO: Bowmile posing with his bike, showing off his supplies and organizational methods in preparation for the trip. By John Kennedy / CKRW