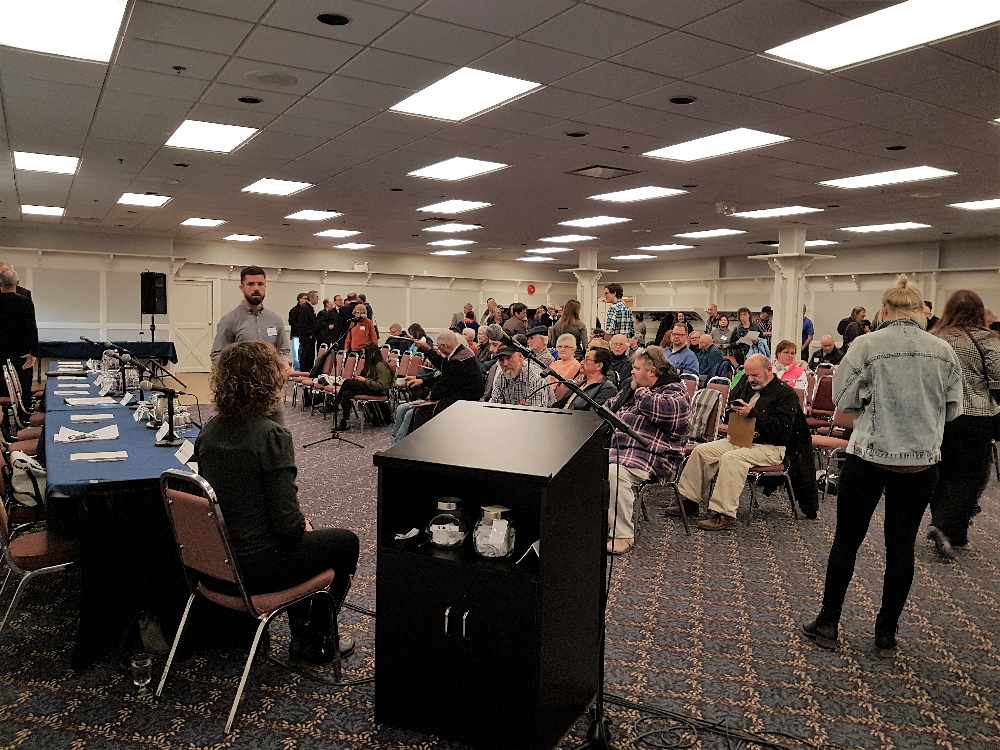 The calm before the storm at the Gold Rush Inn Wednesday night. Photo: Tim Kucharuk/CKRW.
20 city council candidates answered questions on a variety of topics during the Chamber of Commerce event Wednesday night.
Waste Management, transit, downtown parking, and city spending were some of the topics tackled by those seeking a councillor seat in Whitehorse.
The Chamber of Commerce led all-candidates forum at the Gold Rush Inn Wednesday night saw about 80 people hear from all 20 candidates running for six seats in October 18th's municipal election.
The candidates were given a chance to talk about themselves, and give reasons why to vote for them.
Thursday's mayoral forum will also be held starting at 6 p.m. at the Gold Rush Inn Town Hall meeting room.