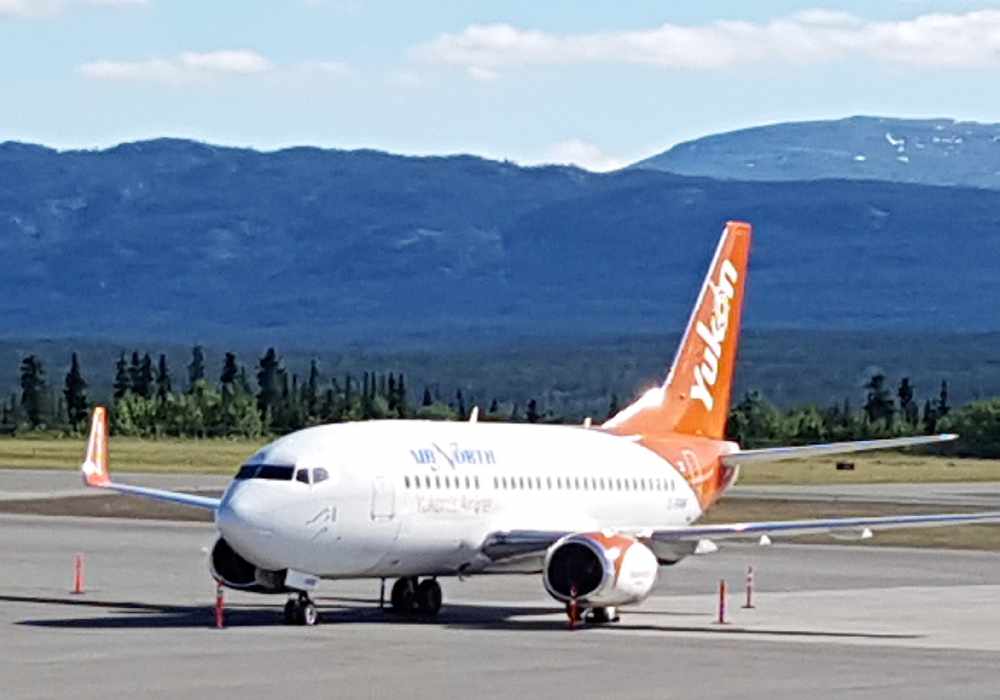 More jets could be landing at the Dawson airport after May's paving of the runway. Photo: Tim Kucharuk/CKRW file.
The company says the $9.9 million project will enable more efficient service to the Klondike and points beyond.
The president of Air North says the paving of the Dawson City Airport runway will provide new opportunities.
Joe Sparling says the runway paving scheduled for the end of May opens up the prospect of more peak-season jet service to the Klondike.
"New more modern aircraft and less wear and tear on any airplane that flies in there, so for a whole bunch of reasons I think it's going to be good." Sparling said.
"Infrastructure improvements all across the north are something that's needed, and slowly but surely will get done and Dawson's a great first step."
Sparling expects an increase in traffic once the project is completed.
"Certainly seeing increased demand in the central Yukon from both mining and tourism during the summer, and I think the paved runway is going to help to stimulate traffic more into that region."
Sparling says the paving will also enable Air North to set up more of a freight hub and provide more efficient service to Old Crow.
Skookum Asphalt from Whitehorse will do the $9.9 million project which includes apron and taxiway construction work between May 19th and May 26th.
The dates may have to be adjusted due to bad weather.
Sparling says while the runway is closed, the airline will fly to Mayo and provide ground transportation to Dawson.