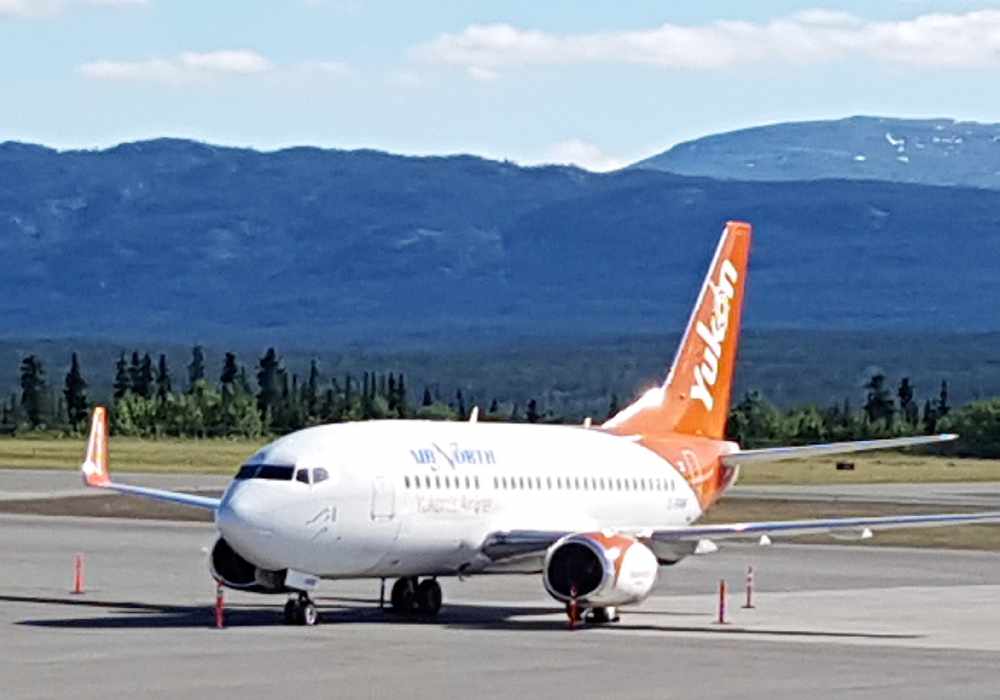 An Air North jet sits on the tarmac at the Whitehorse Airport. The airline is reviewing its Ottawa route. Photo: Tim Kucharuk/CKRW.
The airline says lower passenger numbers, higher fuel costs, and new airport fees in Yellowknife have resulted in a less-profitable run.
Air North says due to skyrocketing fuel prices, and a declining number of passengers it's looking to scale back the twice-weekly Whitehorse-Yellowknife-Ottawa route.
President Joe Sparling says the route's numbers are fine in the summer, but during the slower shoulder seasons the numbers are down, and the airline may cut out some weeks in which it flies to the nation's capital.
"The traffic is actually down year over year a little bit." Sparling told the RUSH.
"We're really feeling the pinch of the increasing fuel costs, and Yellowknife in particular increased their airport terminal and planning fee, so the costs of operating has gone up. We so far, haven't had much success in matching the growth in costs, with growth in traffic and revenue."
Sparling says in particular, passenger numbers from Yellowknife to Ottawa are down.
"Not sure whether that is a reflection of a change in their economy, people reacting to the higher airport fees, and the imposition of the airport improvement fee, not really sure what the reasons are." said Sparling.
"That's why we really haven't made a decision yet, as we are studying what the causes might be, and what we might do about it."
Sparling says a decision will be made by the middle of the month.
He says passenger numbers on other routes are up enough to offset the higher cost of fuel.