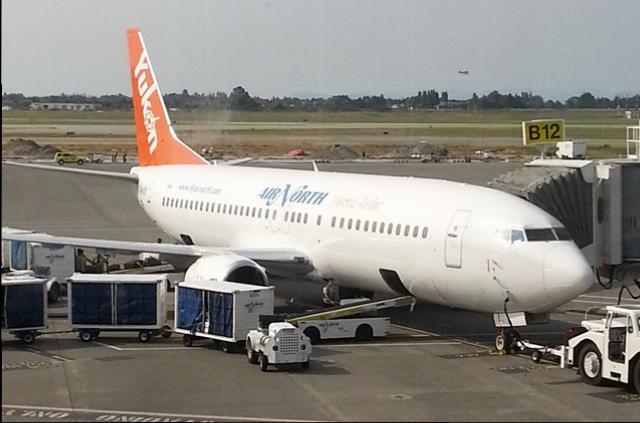 Air North is scaling back its service to Ottawa. Photo: Tim Kucharuk/CKRW file
The airline says they will not fly from Whitehorse through Yellowknife to Ottawa during slower periods between January and mid-June.
Air North is announcing changes to its Whitehorse to Ottawa route.
President Joe Sparling says after New Year's, they will be scaling back the run to the nation's capital through Yellowknife, and will not resume twice-weekly flights until the middle of June for the busy summer season.
"We've withdrawn some capacity during the lowest demand periods." Sparling told the RUSH.
"I suspect we'll be adding some capacity in to cover things like Spring Break, the Christmas period, and periods where there's likely to be high demand."
Sparling says rising fuel costs, and lower passenger volumes during the shoulder season are to blame, and the situation will be revisited after the busy season wraps up September 1st.
Air North began flying from Whitehorse to Ottawa year-round in early 2014.