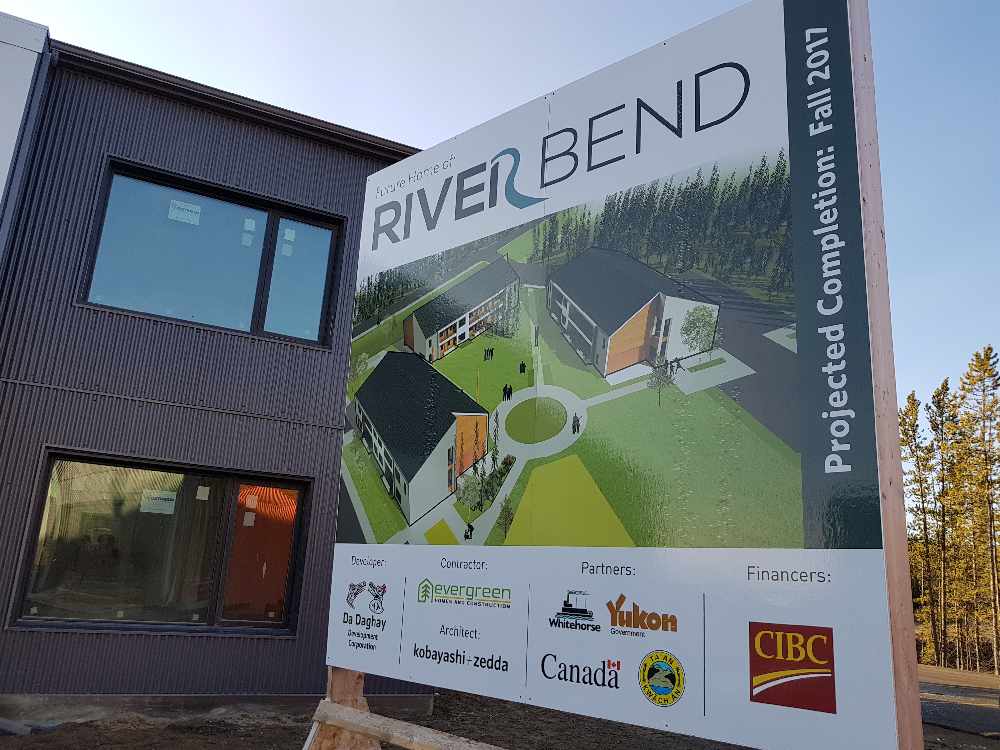 The River Bend affordable housing complex in Whistle Bend will have all 42 units open by early 2018. Photo: Tim Kuchaurk/CKRW.
The first 14 units of the 42 unit River Bend project will be occupied starting on Wednesday.
Residents will start moving into the new River Bend affordable housing complex in Whitehorse this week.
An official ribbon cutting for the first 14 units of the 42 unit project was held on Friday afternoon, as the first occupants begin moving in on Wednesday.
The Ta'an Kwäch'än Council was a major partner, with their development arm, the Da Daghay Development Corporation.
Chief Kristina Kane says a lot went into the project, which was completed earlier than expected.
"We said that we were going to build specially-designed eco-friendly buildings that would make a difference to Ta'an Kwäch'än Council citizens, and all Yukoners." Kane said.
"It is gratifying to return less than two years later and to know that with the help and hard work of our corporation, and other team members that this dream has been realized."
When fully completed early next year, 30 of the units will go to those on the Yukon Housing wait list, while the other 12 will go to TKC citizens.
For those who qualify, rent for the units will be based on income, which is 25 per cent of the total gross monthly household income combined.
The Development Corporation says they are already planning another 28 units for the site.
(Update: 12:09 pm. Adds in line about rent.)
Below: The official ribbon cutting, and photos of the building.
The official ribbon cutting for the 42 unit River Bend housing project in #Whitehorse. pic.twitter.com/ylMnjizUFf

— Tim Kucharuk (@TimKucharuk) October 27, 2017
The 1st 14 unit building of River Bend will be occupied starting Nov. 1st. The second in Dec, and all 42 by early 2018. #Whitehorse pic.twitter.com/48ppY1i3dA

— Tim Kucharuk (@TimKucharuk) October 27, 2017