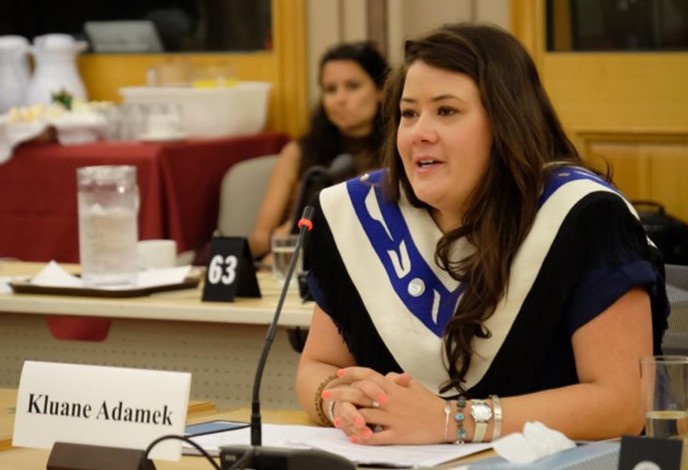 Kluane Adamek. Photo: Senate of Canada.
Kluane Adamek was the only person to put their name forward for nomination and is now acclaimed to the position.
Kluane Adamek is the new Assembly of First Nations Yukon Regional Chief.
Adamek was the only person to put her name forward before nominations closed on Thursday.
She has since been acclaimed to the position by the Electoral Officer in charge.
Adamek has been the interim chief since January, after the passing of longtime Yukon First Nations leader Mike Smith.
Adamek will be sworn in during the AFN Yukon First Nations Annual Summit on June 28th to a three-year term.