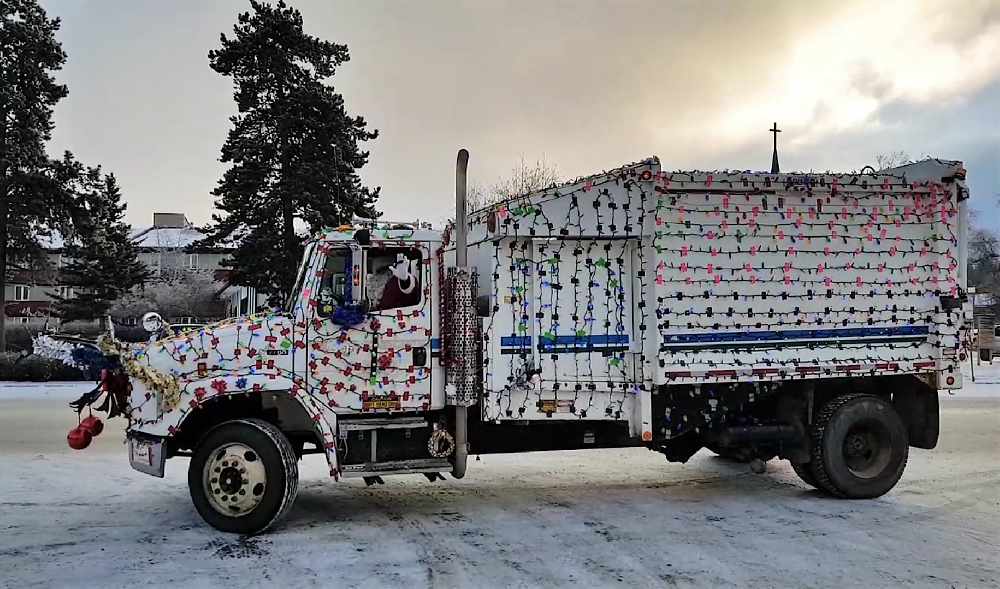 Getting the gears: Garbage Truck Santa needs a new transmission. Photo: Tim Kucharuk/CKRW file.
Major repairs are needed to Garbage Truck Santa's wheels in time for the holiday season.
Yukoners are being asked to help outfit Garbage Truck Santa's sleigh with a new transmission.
Wayne Henderson will need some help if he wants to get the truck rolling on Whitehorse streets for the 28th year. He tells the RUSH while he was gifted the garbage packer truck from the previous owner, it needs a new transmission and some other work done.
He says a GoFundMe page has been set up in the hopes of raising $10,000.
"I'm hoping we can raise this money and get this transmission fixed," Henderson said. "It'll be an event truck. Hopefully, maybe not this year we'll have to do the ol' duck tape--that's how I get the lights on with the help of my kids (and others)--and hopefully next year, we'll put (the lights) on permanently."
Henderson was asked why he keeps suiting up every year.
"I do it for the kids, and the smiles (from) people," he said. "It makes me really happy, as when I don the Santa suit I'm a whole different person. It makes me feel so good to see people smiling and waiving."
Henderson hopes to raise the money by the end of October so the work can be done before the Christmas season.
He says now that he owns the truck, he will be able to get out to more events in the community.