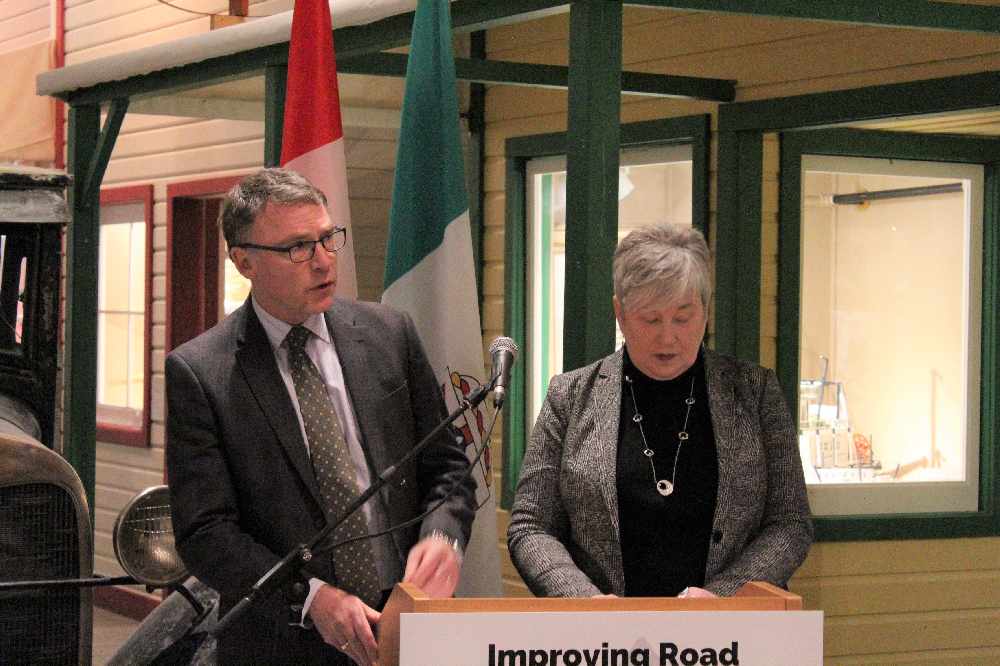 Highways and Public Works Minister Richard Mostyn (Left), and Rural and Economic Development Minister Bernadette Jordan (Right). Photo by John Kennedy/CKRW
The Yukon Government and The Federal Government made a joint funding announcement on Friday.

The federal government and Yukon Government are working together to improve a part of the Alaska Highway in Whitehorse.
Highways and Public Works Minister Richard Mostyn and Rural Economic Development Minister Bernadette Jordan announced a combined 17.6 million dollars would go toward infrastructure improvements for the north.
When talking about the importance of the investment, Mostyn noted "with Yukon having such a small population, just 40,000 people, these highway connections are vital. This infrastructure is so very important if we're going to thrive and grow."
Mostyn added he's aware that construction during a busy time of the summer can cause traffic disruptions, and Highways and Public Works will work to minimize the disruptions as best as possible.
PHOTO: The projected plan for the Range Road South construction plan. By John Kennedy/CKRW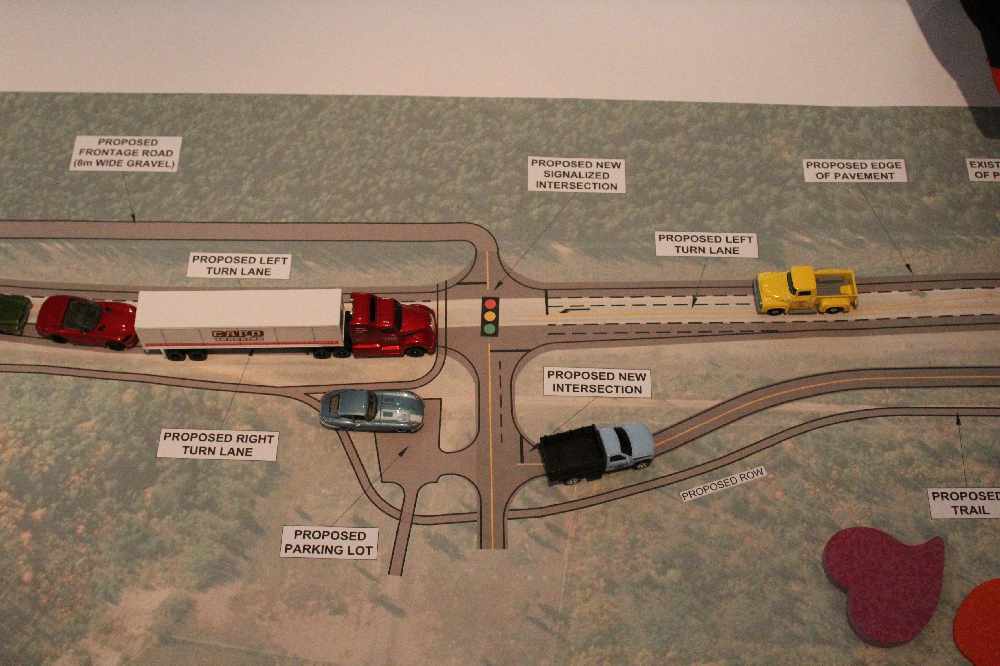 Range Road South will be seeing construction to create a new highway intersection and closing the existing Sumanic Drive intersection, with the intention of making the Alaska Highway a safer road to travel on.
Highways and Public Works Director Paul Murchison illustrated the needed work for reporters after the announcement.
"When vehicles do get stuck behind slower moving, larger vehicles, especially with lights involved, you can have driver frustration. You need these opportunities to relieve driver frustration. By relieving that frustration, you reduce the potential for people to make unsafe maneuvers on the highway."
The 4.4 million dollar Range Road project is set to begin later this year with more projects set to be announced in the future.