Actor Anthony Rapp has come out alleging Kevin Spacey made sexual advances on him back when he was just 14 years old, and Spacey was 26. The Star Trek: Discovery actor says women speaking out about sexual misconduct in the entertainment industry has compelled him to come forward about the Oscar winner. He says they met on Broadway and the incident happened at a party Spacey threw.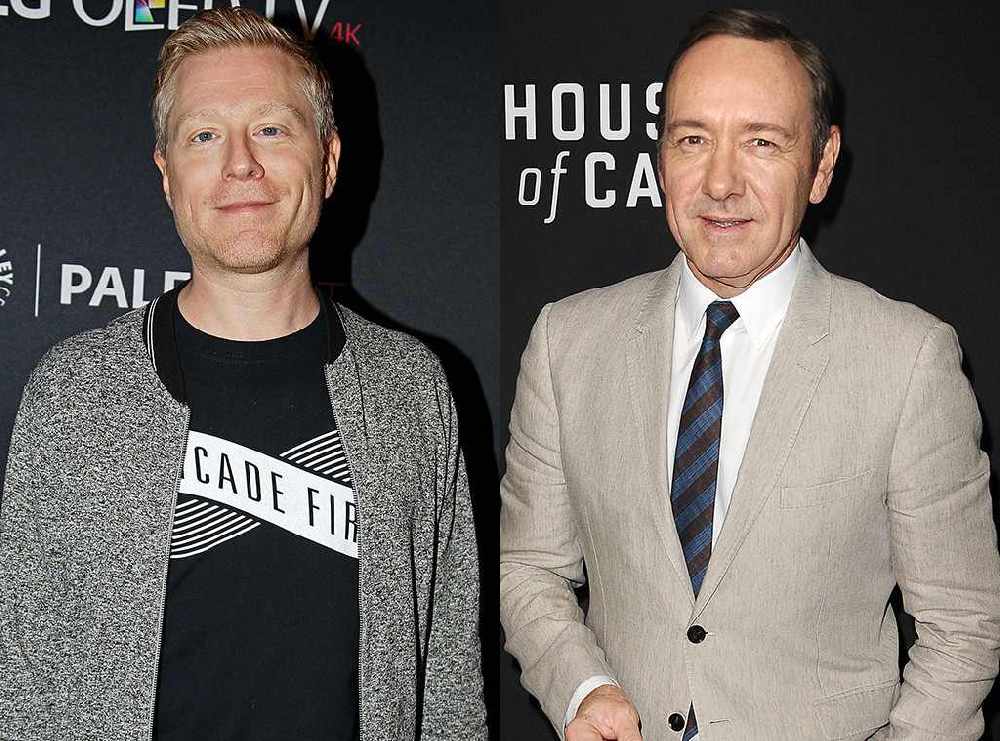 Spacey has made a statement on Twitter saying he doesn't remember the incident and is sorry for his drunken bad behaviour. He also decided this was a good time to come out, it wasn't. Spacey is being ripped to shreds over this statement and has yet to comment on the backlash.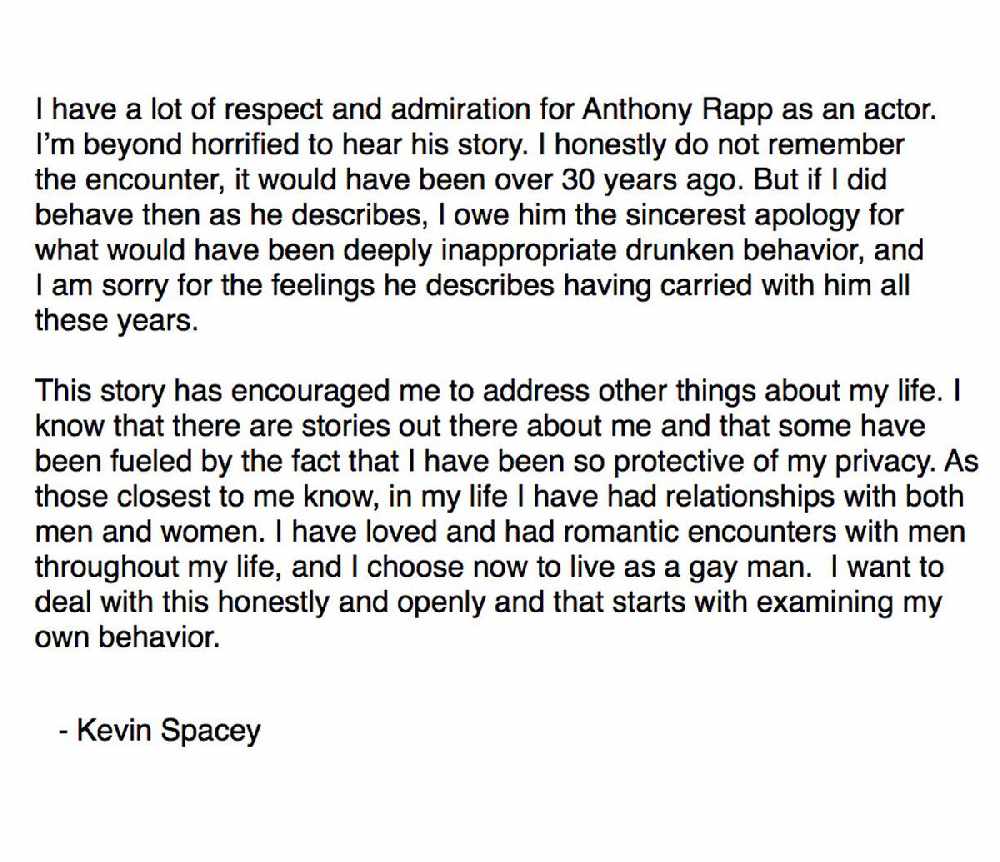 More people are speaking up about Kevin Spacey, rumours of his predatory behaviour have been whispered for years. 3 more accusers have come forward with allegations of sexual harassment from Kevin Spacey and one man who wouldn't give his name claims Spacey harassed him when he was just 16 years old. One man says everyone has a Spacey story so more are likely coming.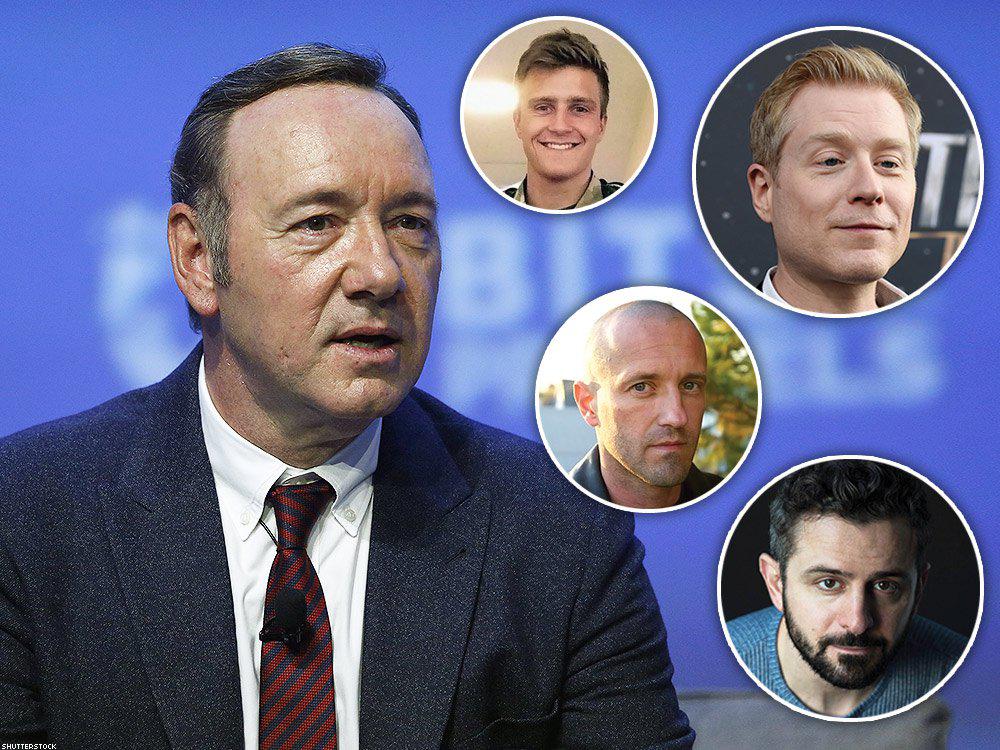 Due to these allegations the Emmy's have rescinded the international Emmy founders award they planned to give him this year. And in what seems like another attempt to distract us from the real story Spacey's brother is now claiming their father was Nazi and a child abuser.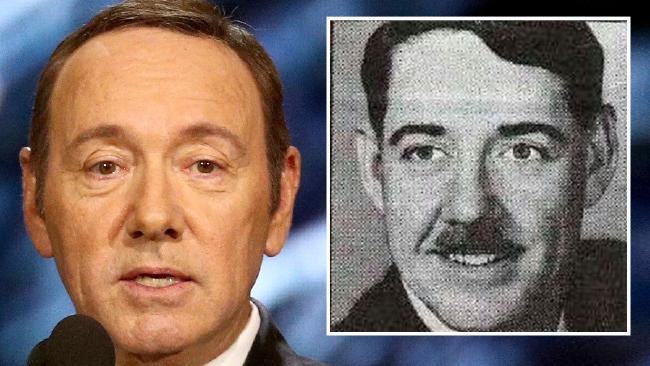 Kevin Spacey's reps are finally commenting on the flood of allegations against the actor. They seemed to learn from the last comment and kept it simple "Kevin Spacey is taking the time necessary to seek evaluation and treatment. No other information is available at this time." Kevin Spacey is being investigated by the London Police after a man came forward alleging Spacey sexually assaulted him in 2008. The news comes after 8 crew members from House of Cards came forward with allegations of sexual harassment on the set, claiming he created a toxic work environment They're remaining anonymous out of fears of professional repercussions. Another man who wishes to remain anonymous is claiming he and spacey had a relationship when he was 14 and spacey was 24. The man says it lasted a few months and ended when Spacey tried to assault him. Netflix announced House of Cards would end with the 6th season, which had begun filming but now production has been suspended indefinitely after the allegations have come out about Kevin Spacey.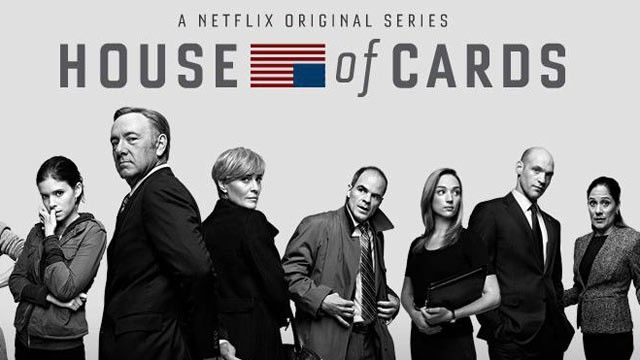 The Weeknd and Selena Gomez are over! Sources say it's because of their busy schedules, but could it have something to do with Justin Bieber? On the weekend The Biebs and Selena were spotted grabbing breakfast together!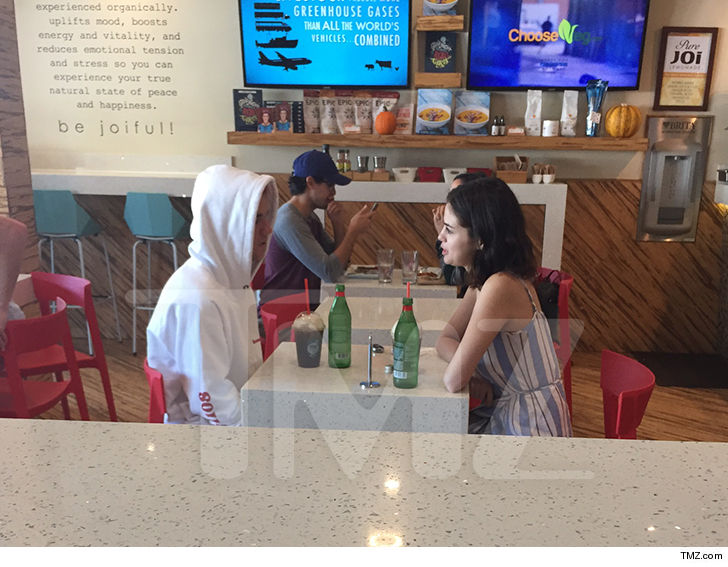 Gomez was also seen riding her bike wearing The Weeknd's jacket giving fans hope they may not be over. Then she was seen riding bikes with Justin Bieber!!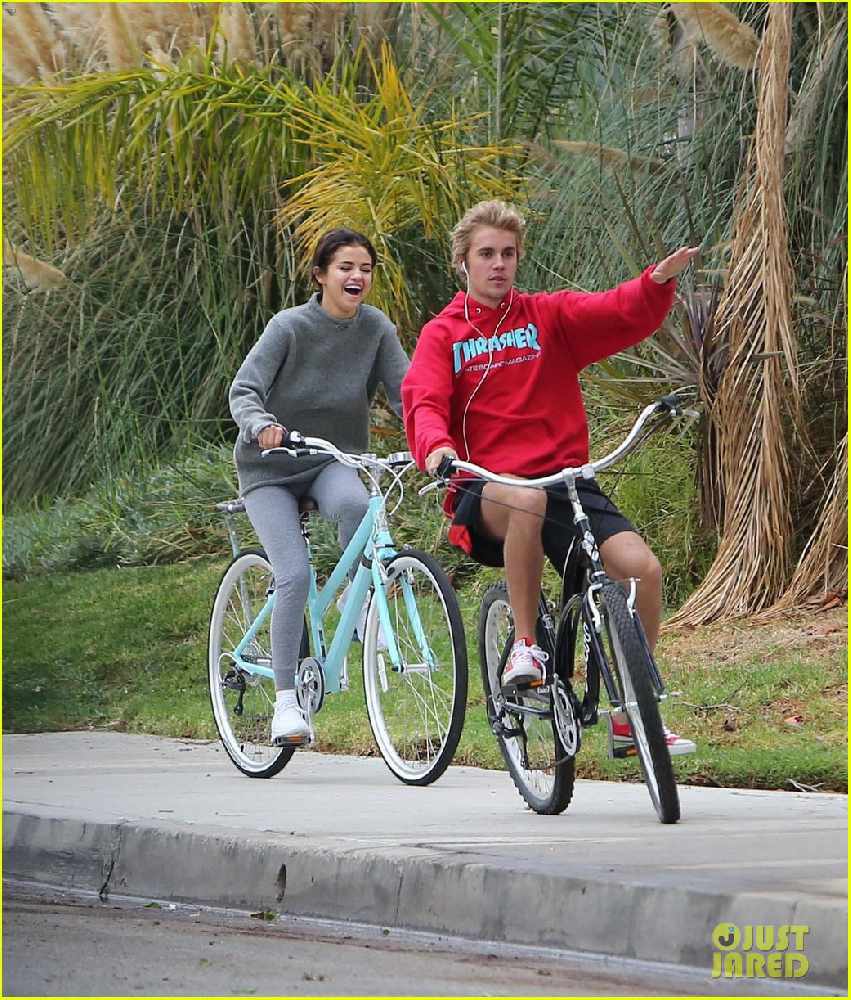 The famous exes were also caught going to a hockey game and then were seen going back to Gomez's house. The Weeknd's people really want us to know it was HIM who dumped her and it had nothing to do with The Biebs! Ok!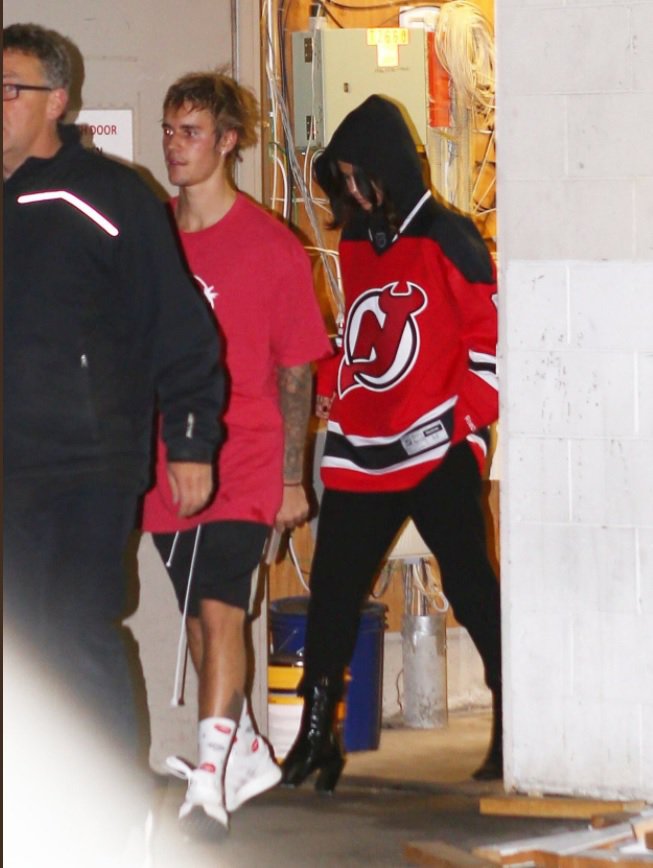 Kathy Griffin is refusing to plead the 5th! She posted a video calling out TMZ's Harvey Levin for trying to take her down, and claims Levin contacted her after the Andy Cohen I don't know her video, and tried to convince her to be on team trump! Griffin says Levin has weekly phone calls with the cheeto in charge. She also talks Cohen saying he was horrible to work with and offered her drugs. Click pic to get the video it is NOT SAFE FOR WORK!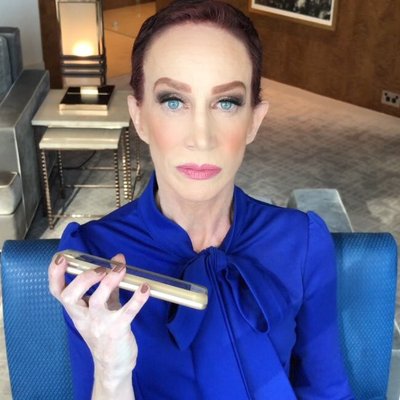 Cohen denies everything. Saying he's shocked and it's 100% made up!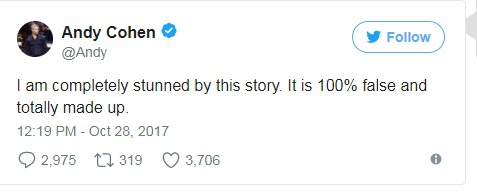 Corey Haim's mom is calling out Corey Feldman saying his pedophilia claims are bogus and calls him a scam artist! She says the molestation of her son happened once and by one man only, calling Feldman's claim of a pedophilia ring is all lies! She adds he wants 10 million dollars to reveal all, proving it's been a long con and he's full of it!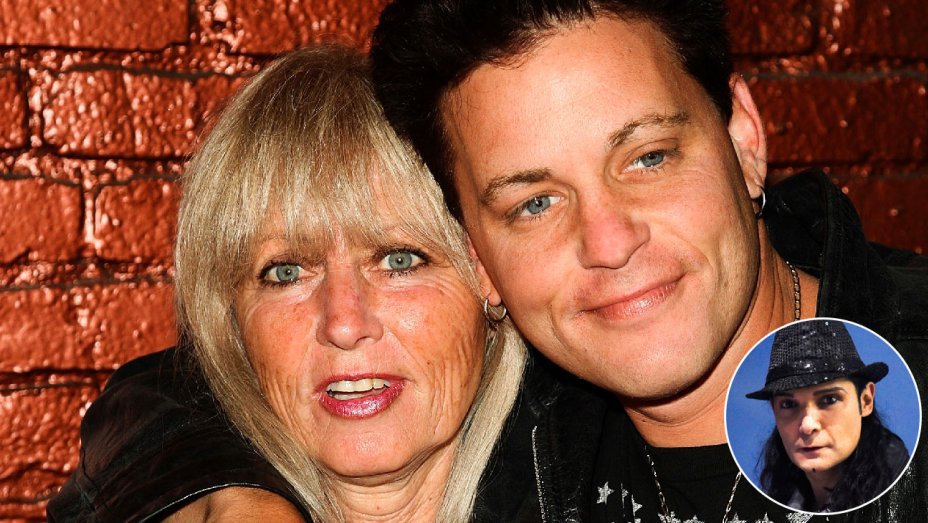 Did Adam Driver spoil Rey's back story in Star wars episode 8? If you want to know what he said check out his GQ cover story! Click the cover if you want spoilers!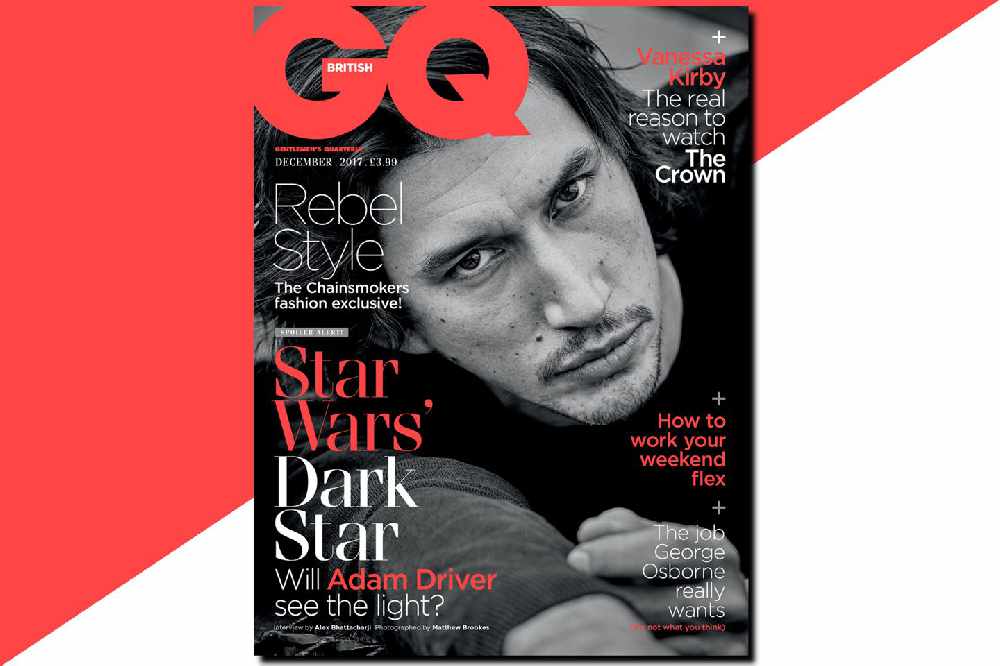 Another day another round of actors being called out for sexual harassment! First up an actress has accused Jeremy Piven of groping her on the set of Entourage. Andy Dick has been fired from an indie film for sexual harassment complaints.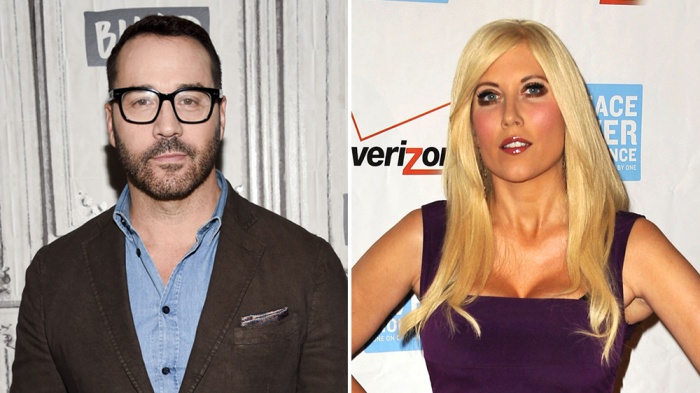 An arrest warrant has been issued for Rose McGowan for felony drug possession! Apparently it stems from Police investigating personal belongings she left on a United flight back in January that tested positive for narcotics.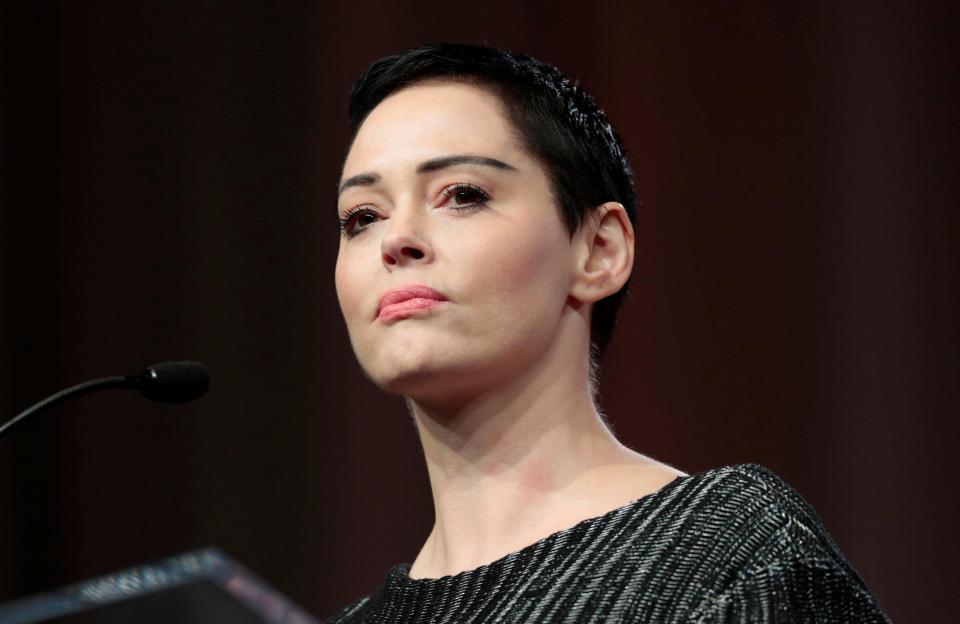 The 2017 Glamour women of the year have been revealed! On the list Nicole Kidman, Solange, Gigi Hadid, Patty Jenkins and more!

Lady Gaga is engaged again! Insiders say she's actually been secretly engaged to boyfriend Christian ALL SUMMER! So when is the wedding? No planning is underway yet as they're focusing on dealing with Gaga's health problems. Let's send her some love so she can get well and get wed!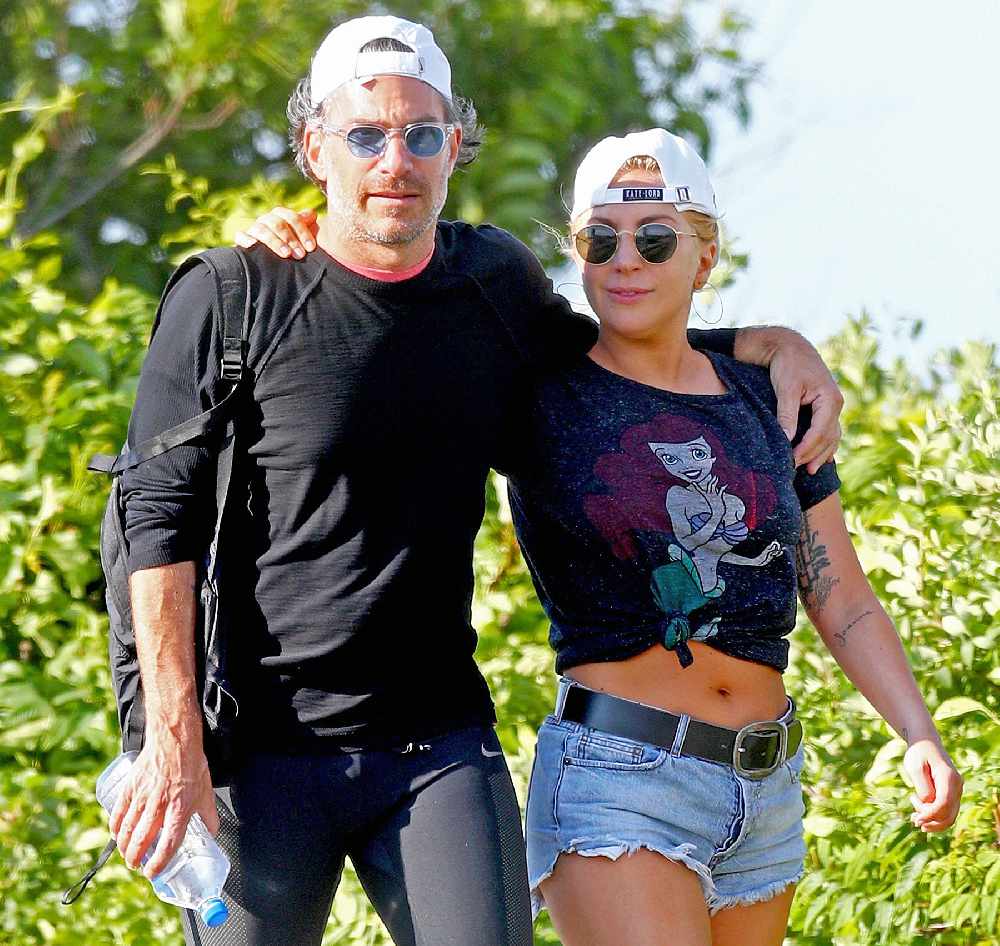 So what was Heidi Klum for Halloween this year? She was transformed into the werewolf from Thriller once again keeping her crown as the queen of Halloween!! On top of her incredible look she had an entourage of characters from the video and yes they even performed the dance!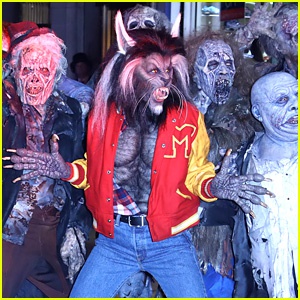 Heidi Klum is the queen of Halloween. This is not up for debate. pic.twitter.com/X0bQGdNgbd

— E-Money ? (@imanimlewis) November 1, 2017
Demi Lovato may be hooking up with an old flame too. She had a Halloween party, and around 5am long after everyone else had left, Ryan Phillipe was seen sneaking out! They were rumoured to be hooking 6 years ago!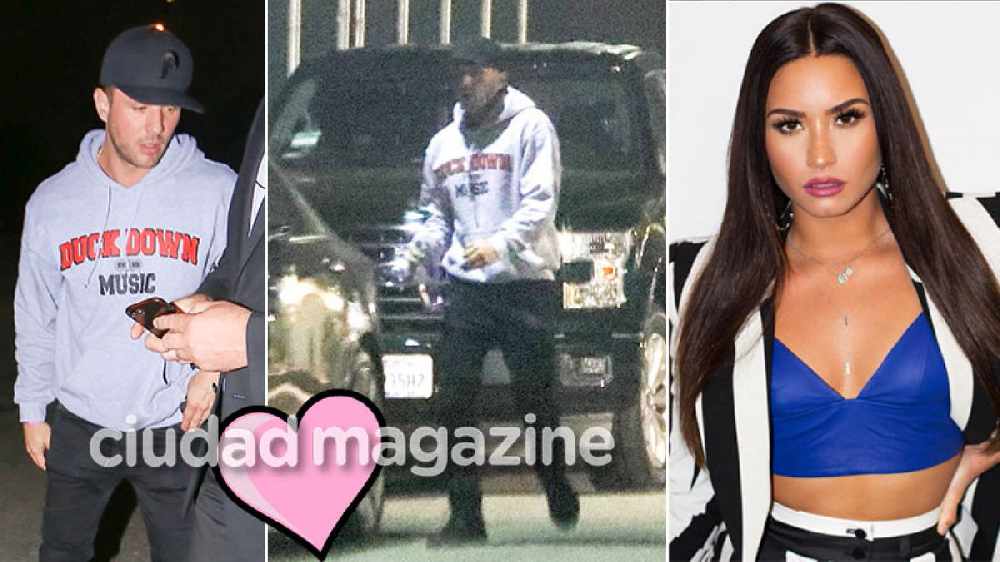 Tegan and Sara have really hit the big time! They're set to appear in issue number 5 of The Archies! An Archie spinoff about his band! It drops this February and will have a couple different covers with the Canadian duo!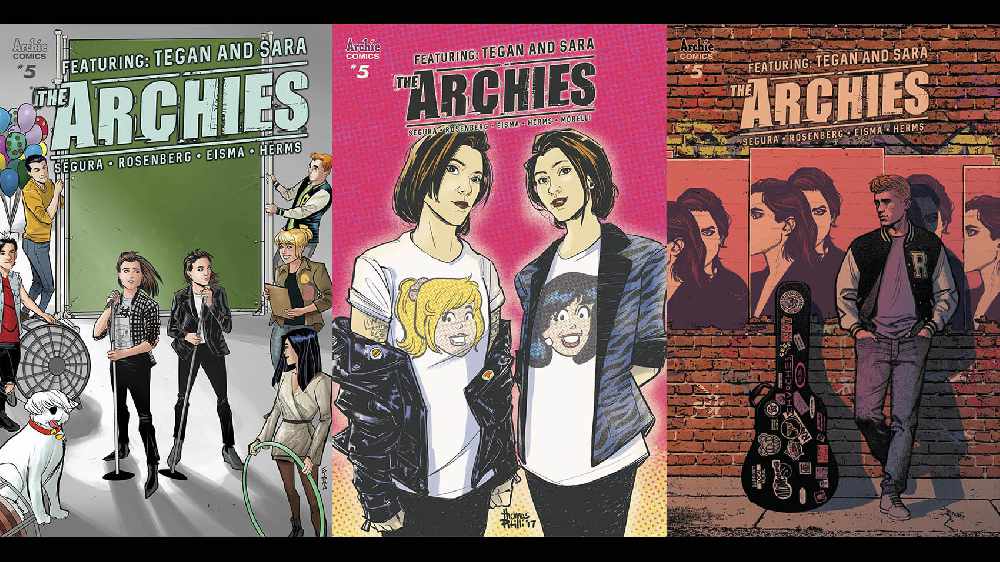 Corey Feldman claims he has told police the names of the people in Hollywood he claims abused him when he was a child actor, but the police say that's just not true. Feldman says he sat down with Police back in 93' but the police say they checked the records and say Feldman didn't name any names. Feldman is trying to raise 10 million dollars to fund a film he wants to make blowing the lid off abusers in Hollywood, and says that high number is to pay for lawyers and security after he calls the abusers out.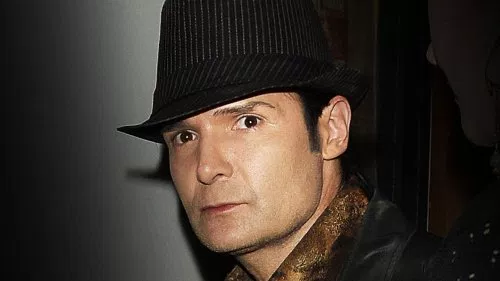 Disney has finally revealed the cast for their Liv Action Lion King movie and it's great! Donald Glover stars as Simba. Beyoncé is Nala! James Earl Jones reprises his role from the 1994 original as Mufasa, while Chiwetel Ejiofor for is stepping into the villain role as Scar. John Oliver is Zazu, and Seth Rogan and Billy Eicher are Timon and Pumba! The new Lion King is set to open July 19, 2019.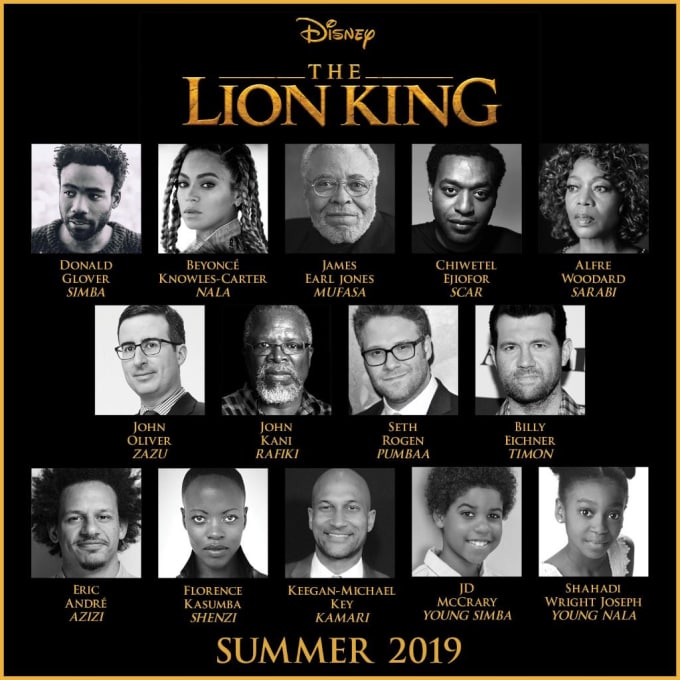 Taylor Swift gave us a new song as the countdown to the release of Reputation continues! The song is called Call It What You Want" and the lyric video is here!
She also tweeted a 40 second video preview for the song, making us think Reputation will be a visual album! The album has a whopping 400,000 preorders! It drops next week!
"Call It What You Want" available now. @applemusic
Pre-order #reputation: https://t.co/oExj2XFGvH pic.twitter.com/EWxoTpSzIT

— Taylor Swift (@taylorswift13) November 3, 2017
There's also whispers a track list will be revealed as well and she's showing off all the new Reputation merch!! On top of that Swift adds she has another new song she'll perform live during next week's episode of Scandal! Reputation drops November 10th!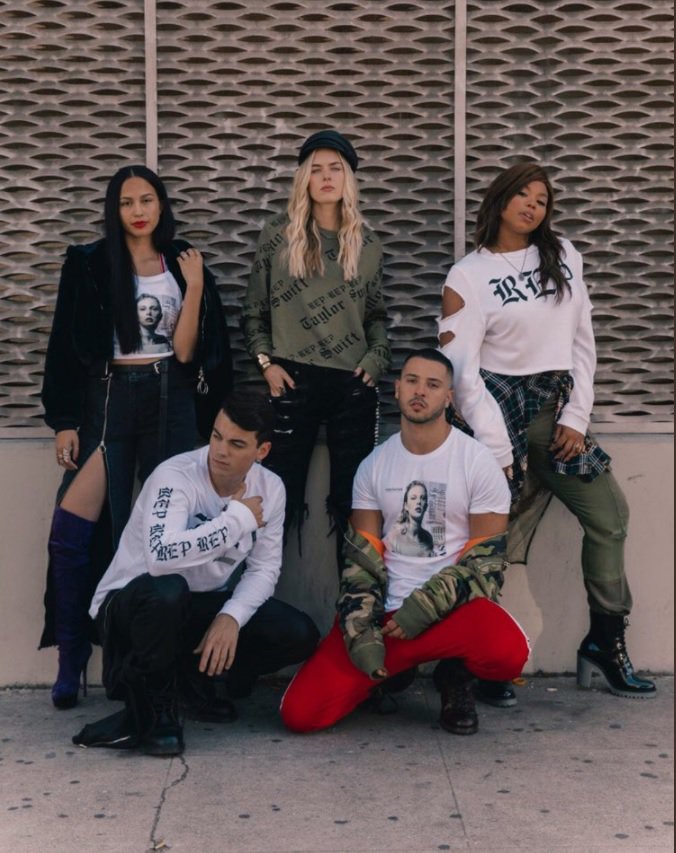 Corey Feldman has named one of his alleged abusers. He has accused actor Jon Grissom of molesting him when he was a Hollywood child star in the 1980s. He made the allegation on the Dr. Oz Show, and then called authorities to report him. Feldman says he's going to name them all now.
For the first time ever, @Corey_Feldman is exposing his alleged abusers. Join us tomorrow. pic.twitter.com/T93AGkL7r5

— Dr. Mehmet Oz (@DrOz) November 1, 2017
-Paz de la Huerta is accusing Harvey Weinstein of rape and the NYPD is on the case. She says he assaulted her in 2010 and she is backed up by her therapist and a journalist she told but refused to go on the record about it in 2014.