Shania Twain proved that she's still Canadian to the core at her Grey Cup performance! She was brought in by dog sled, escorted to the stage by a Mountie and was wearing the most gorgeous red glittery jumpsuit with furry jacket and boots! Of course it was also snowing, but that didn't stop the queen of country and her band from putting on an amazing show!
Kevin Hart is sharing the precious photos of his new baby Kenzo Hart was born earlier this week and is absolutely adorabable! Congrats to the happy family!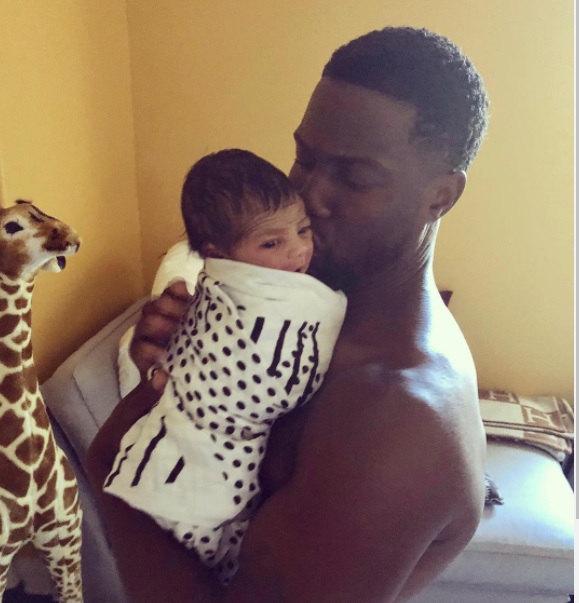 Buzzfeed posted an article about the flop career of Armie Hammer and how Hollywood keeps trying to make him a star, but he can't seem to make it happen.
I went deep in the eBay magazine archive to write about Ten Long Years of Trying to Make Armie Hammer Happen https://t.co/oBEZT6MoRZ pic.twitter.com/fr8fMz97TG

— Anne Helen Petersen (@annehelen) November 26, 2017
Well Hammer has responded saying their chronology is spot on but their perspective is bitter….sounds like the pot calling the kettle black!

Actor Armie Hammer has deleted his Twitter, likely out of embarrassment for responding to the Buzzfeed article about how big of a flop he is and how Hollywood just can't let go of him, or a number of other handsome white guys who can't seem to land a hit. Even though Hammer has left the Twitterverse some of his pressed friends are still coming to his defense because Buzzfeed is mean.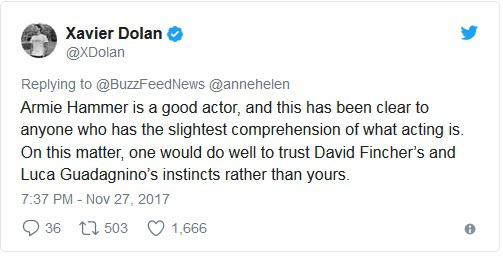 The rumours were true another royal wedding is in the works! Successful actress Megan Markle is engaged to former solider and spare heir Prince Harry.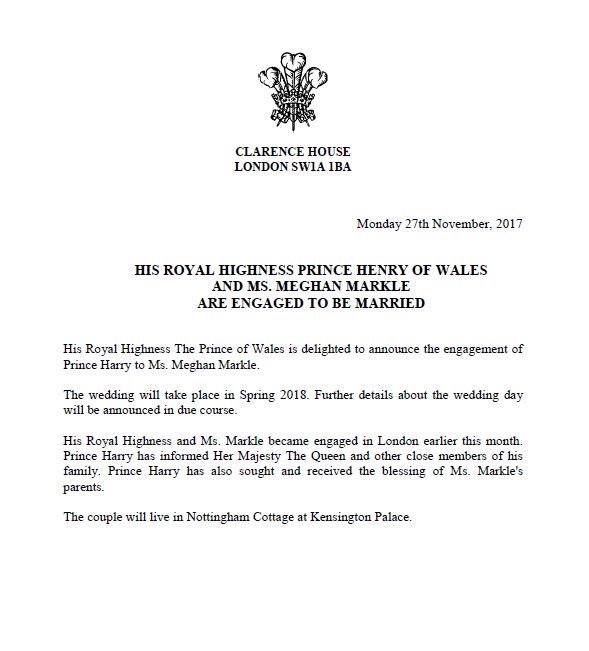 The place says they will marry next spring and will live in the Nottingham Cottage at Kensington Palace.
The queen has revealed the royal wedding will be held next May at St George's Chapel at Windsor Palace. With the promise more details will come in time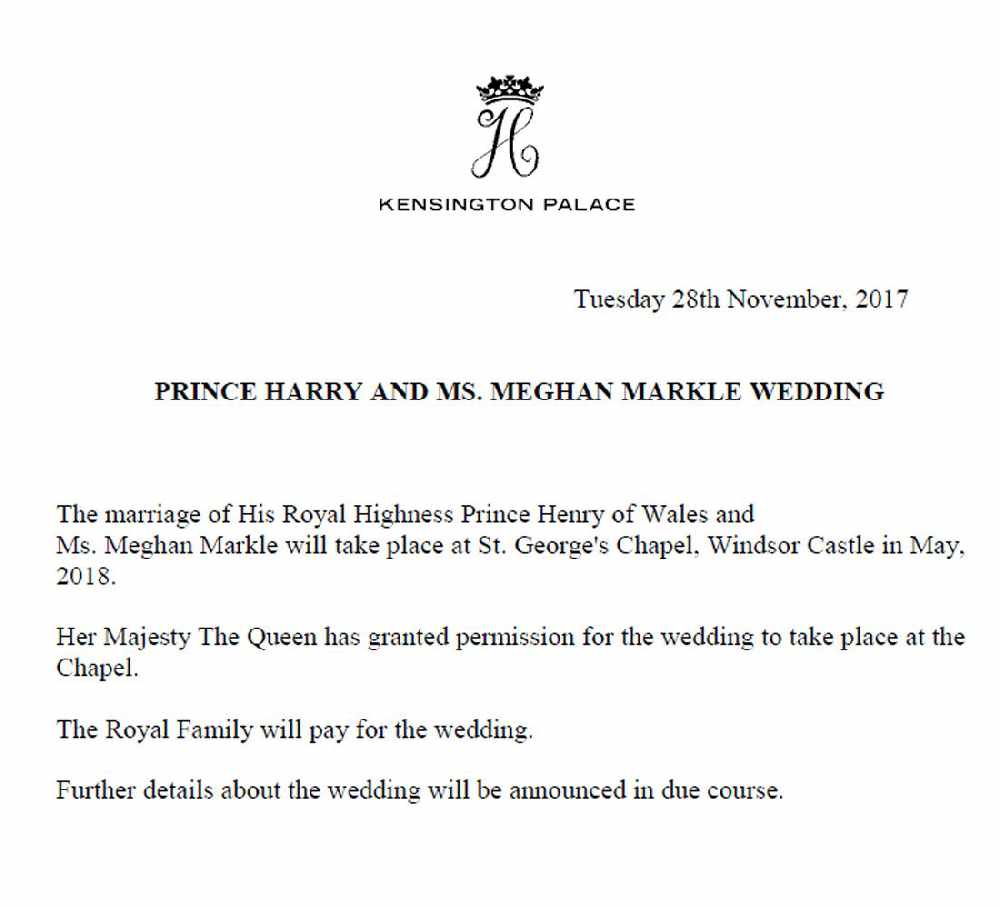 The 2018 Grammy nominations are here! Jay Z leads the pack with 8 nominations! Despactio landed nominations for both song and record of the year! Up for album of the year Lorde, Bruno Mars, Jay Z, Childish Gambino, and Kendrick Lamar! Up for best new artist Alessia Cara.! There were some snubs! Taylor Swift's Look What You Made Me Do got no love, Ed Sheeran was shut out of the big categories, Harry Styles got no nominations, and people were shocked Miranda Lambert was shut out of both country album and album of the year! The Grammys air January 28th!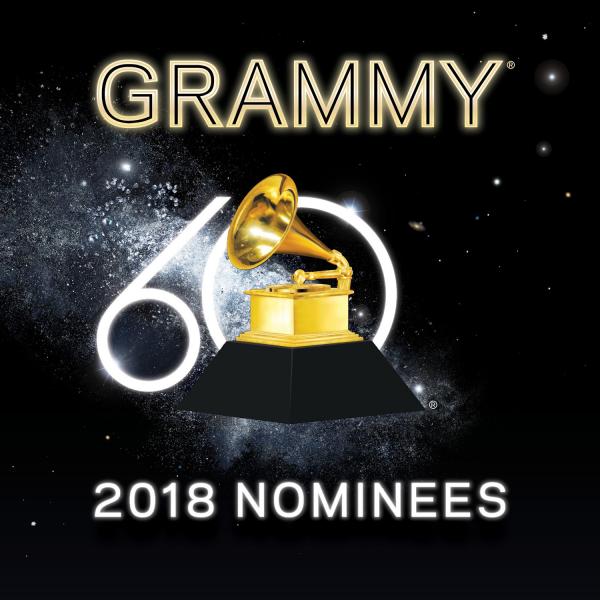 Rolling stone has chosen the 50 best albums on 2017. Noticeably missing from the list "Divide" by Ed Sheeran, "Witness" by Katy Perry, "Younger Now" by Miley Cyrus and "Tell Me You Love Me" by Demi Lovato. Who made the top ten?
10. Sam Smith, 'The Thrill of It All'
9. Migos, 'Culture'
8. Queens of the Stone Age, 'Villains'
7. Taylor Swift, 'Reputation'
6. Khalid, 'American Teen'
5. LCD Soundsystem, 'American Dream'
4. Kesha, 'Rainbow'
3. U2, 'Songs of Experience'
2. Lorde, 'Melodrama'
1. Kendrick Lamar, 'Damn.'
10. Sam Smith, 'The Thrill of It All'
9. Migos, 'Culture'
8. Queens of the Stone Age, 'Villains'
7. Taylor Swift, 'Reputation'
6. Khalid, 'American Teen'
5. LCD Soundsystem, 'American Dream'
4. Kesha, 'Rainbow'
3. U2, 'Songs of Experience'
2. Lorde, 'Melodrama'
1. Kendrick Lamar, 'Damn.' it's hard to argue with that one.
Click the pic for the full list!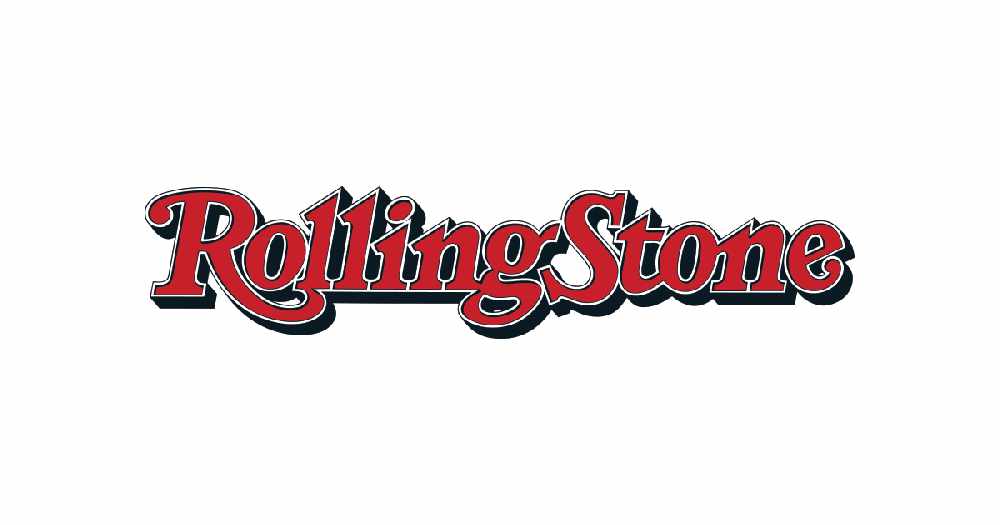 MTV just premiered their new Jersey Shore Floribama shore and they've revealed the Jersey Shore cast, minus Sammy are coming back next year to go on a family vacation! No word on a date, but it's coming!
Time to GTL, baby, because #JerseyShore is coming back: https://t.co/Q3ZeJxRQSd @JerseyShoreMTV pic.twitter.com/QKZaQbYEqY

— MTV (@MTV) November 28, 2017
Today was a day of consequences for men accused of sexual harassment, assault and inappropriate behaviour. The Today Show's Matt Lauer was fired, as was CW superhero showrunner Andrew Kreisberg, he lost all his development deals with the WB.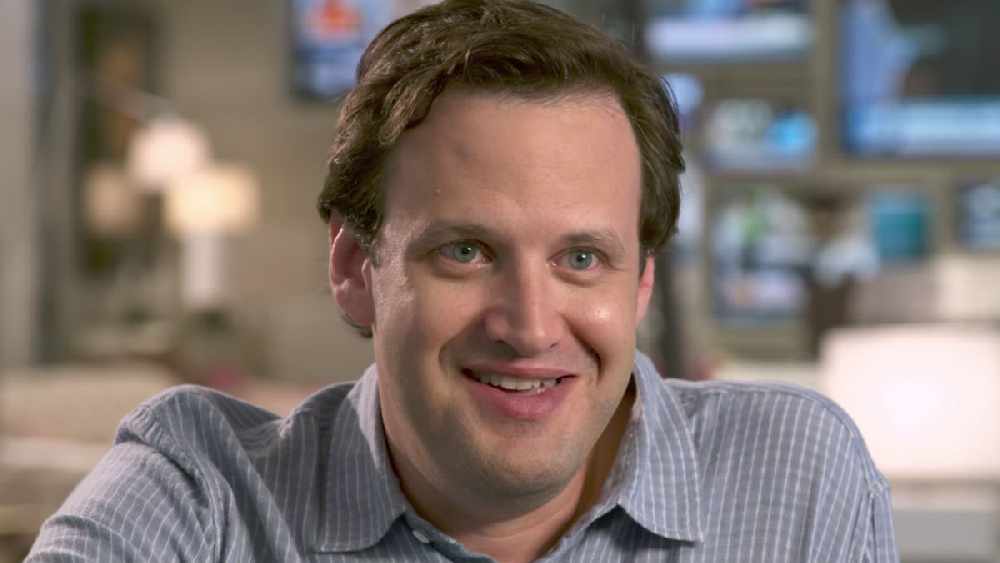 Let's hope this trend continues, and women in every field start seeing their abusers face some consequences. Things keep getting worse for Matt Lauer, not that he doesn't deserve it all! First up Variety released their piece about all the sexual harassment allegations against him, and they are just plain gross and oh so wrong. Click the pic for the story!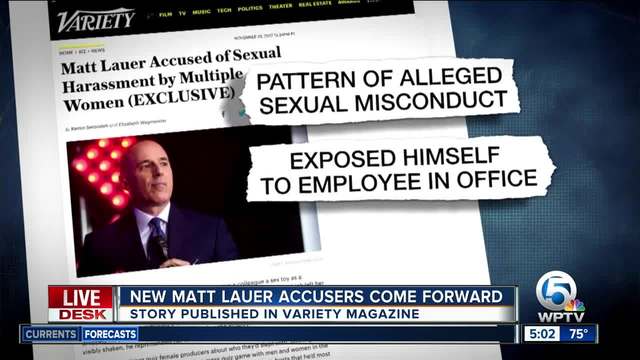 A video has surfaced of him ogling and harassing Meredith Viera, proving his behaviour wasn't as hidden as NBC would like us to believe, and it turns out he may lose his New Zealand farm since he signed a morality clause which he clearly broke.
Lauer has released a statement apologizing while also saying not all allegations are completely true. "There are no words to express my sorrow and regret for the pain I have caused others by words and actions. To the people I have hurt, I am truly sorry. As I am writing this I realize the depth of the damage and disappointment I have left behind at home and at NBC. Some of what is being said about me is untrue or mischaracterized, but there is enough truth in these stories to make me feel embarrassed and ashamed. I regret that my shame is now shared by the people I cherish dearly," Lauer said in a statement that was released by a personal publicist and formed the bulk of the top story on "Today" Thursday morning. "Repairing the damage will take a lot of time and soul searching and I'm committed to beginning that effort. It is now my full time job. The last two days have forced me to take a very hard look at my own troubling flaws. It's been humbling. I am blessed to be surrounded by the people I love. I thank them for their patience and grace."
Rolling Stone has picked their 50 best songs of 2017! So who made the top ten?
10. Future, "Mask Off"
9. Lana Del Rey feat. the Weeknd, "Lust for Life"
8. Portugal. The Man, "Feel It Still"
7. Luis Fonsi and Daddy Yankee feat. Justin Bieber, "Despacito"
6. Migos feat. Lil Uzi Vert, "Bad and Boujee"
5. U2, "Lights of Home"
4. Cardi B, "Bodak Yellow"
3. Kendrick Lamar, "Humble."
2. Lorde, "Homemade Dynamite"
1. Harry Styles, "Sign of the Times"
Find the full list and hear the songs by clicking the pic.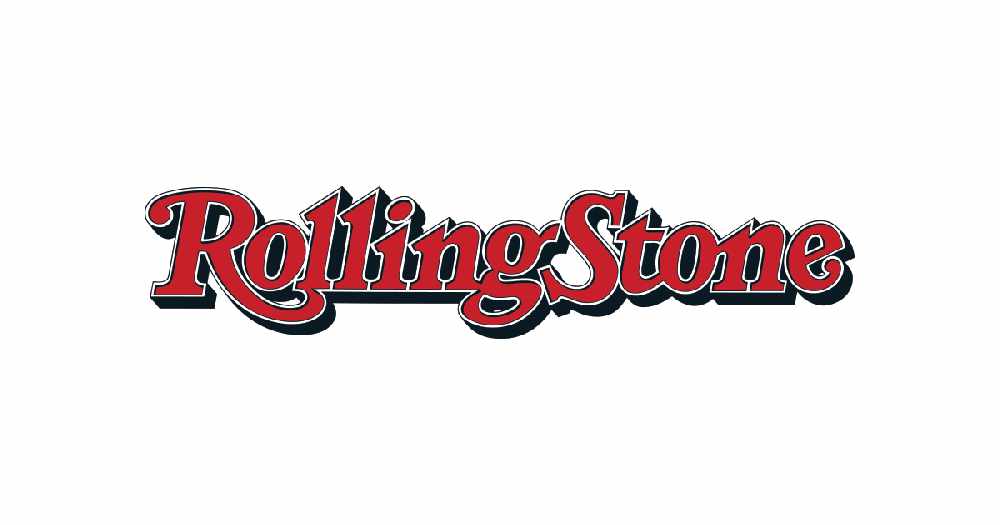 Blake Shelton's influence on Gwen Stefani became pretty clear when they were spotted out to dinner with Paul Ryan all decked out in matching camo outfits! Oh how times have changed.
People visiting Ole Red on Thanksgiving Eve got quite the surprise when Blake Shelton, Gwen Stefani, and Paul Ryan walked in! pic.twitter.com/oV32aO7aAX

— Lauren Smith (@Lauren_Smith) November 27, 2017
Jay Z has finally admitted what Lemonade made pretty clear, he did cheat on Beyoncé! Not only did he admit to infidelity he also says it was music therapy that kept them from divorce. He did not reveal who Becky with the good hair is though.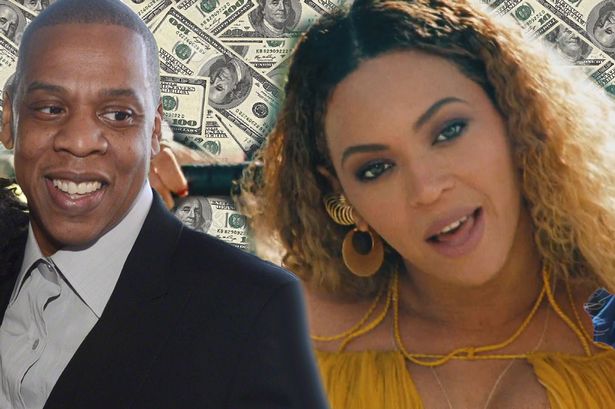 J.K. Rowling doesn't want to talk about Johnny Depp still being involved in Fantastic Beasts and Where to Find Them! The author is being slammed by fans after she blocked a fan on Twitter, who questioned Depp's involvement despite his abusive past and tagged Rowling in the post!
JK ROWLING BLOCKED ME pic.twitter.com/UaTkeqAMsW

— Lindsey @ London (@hobbitlindsey) November 29, 2017
The Avengers: Infinity War trailer is now the most watched trailer of all time with 230 million views in just 24 hours! It's also the first trailer to get one million likes on YouTube, it's now sitting at over 2 million likes!
Ed Sheeran's remix of perfect featuring Beyoncé is here! Get ready to here this at every wedding in the future. This is one duet you need to hear!
Blake Shelton wants to clear some things up! He says he and Gwen Stefani were not out to dinner with Speaker of the House Paul Ryan, they just happened to run into each other! So even though he doesn't do politics they stopped to chat and take a picture. So why were they wearing the same jacket? Maybe Ryan is just a HUGE fan of the sexiest man alive?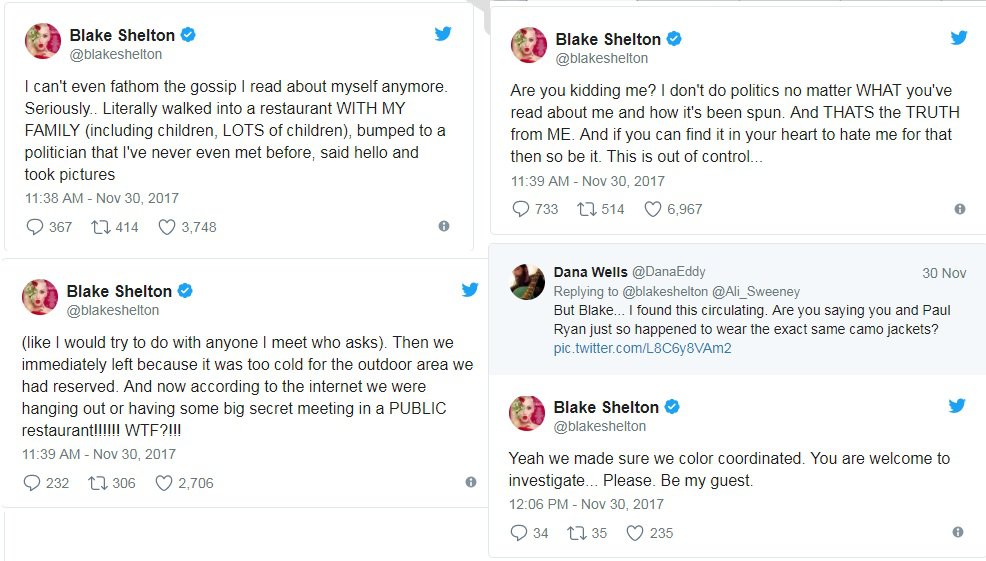 Prince Harry and Meghan Markle have made their first official appearance together since their engagement announcement! They were out doing some good at a world aids day charity fair in Nottingham!
Prince Harry and Ms. Markle meet crowds who have gathered outside the National Justice Museum in Nottingham. pic.twitter.com/apONYppYb2

— Kensington Palace (@KensingtonRoyal) December 1, 2017
No surprise here! Netflix has officially renewed Stranger Things for a third season! All the cast members will be back and word the season will take place a year after season 2's adventures.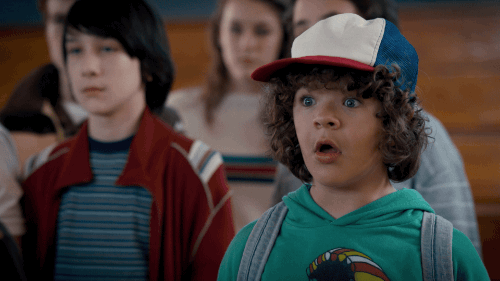 In other exciting Netflix news they've picked up Sabrina the Teenage witch for at least two seasons after the CW passed! This won't be a rehashing of the Melissa Joan Hart sitcom; this will be based on the dark series the Chilling Adventures of Sabrina!