This weekend it was the big game, or the big Justin Timberlake concert depending on who you ask. It all kicked off with the pre super bowl show! J lo SLAYED it and now people are calling for her to get the 2019 half time show!
Pink sang the national anthem and it was ok, but not as good as we'd expect from her! She blames it all on having the flu.
Before Justin Timberlake took the stage for the half time show there were a lot of rumours! People were hoping we'd get justice for Janet or perhaps N'Sync would finally reunite? Then there was talk of a Prince hologram! Of course fans of the purple one were not impressed since he was pretty clear before he passed that he was not a fan of that stuff!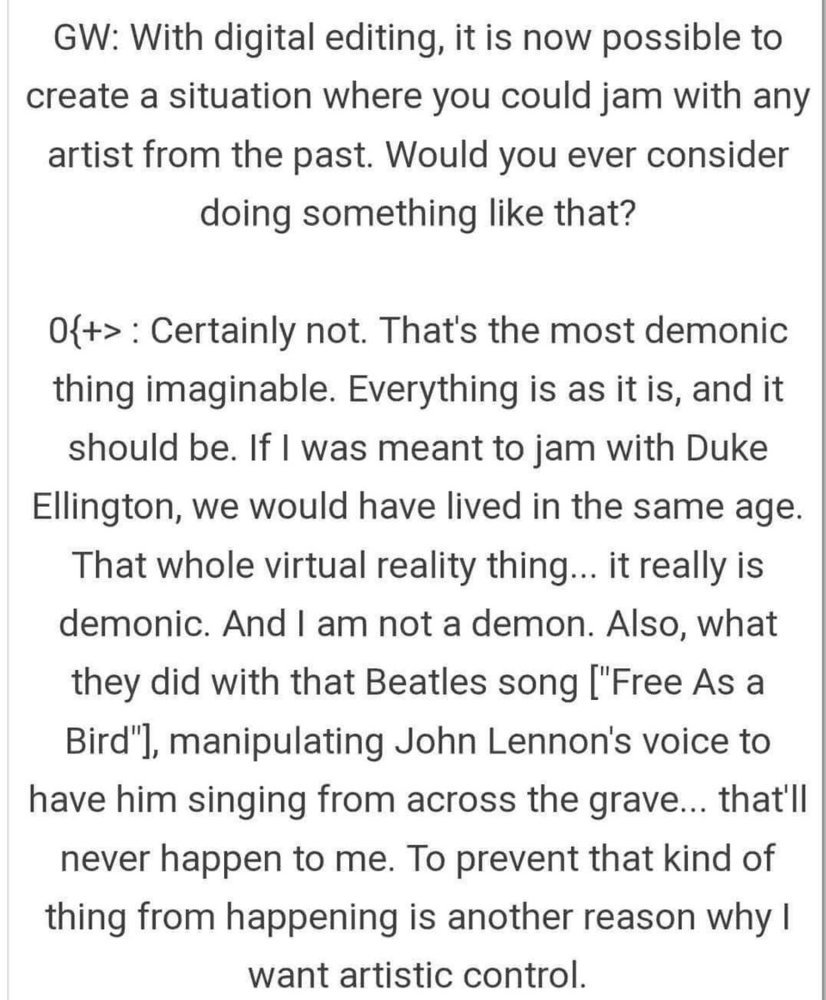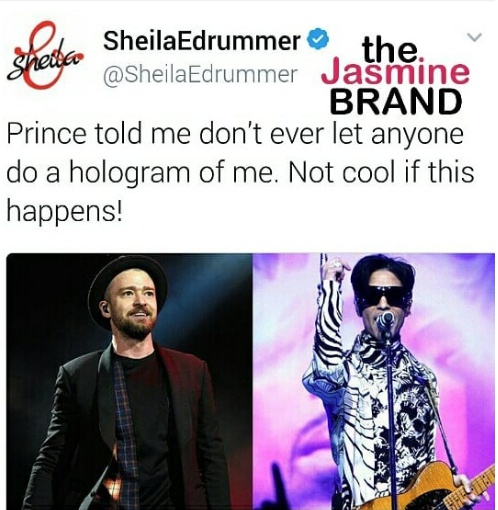 In the end it was not a hologram, but it still felt like something Prince wouldn't have been a fan of. There was no Janet, there was no N'Sync and all together the performance was a bit ho hum.
The best part may have been the selfie kid? Or the fact Justin Bieber thought Timberlake's red bandanna says he's a blood?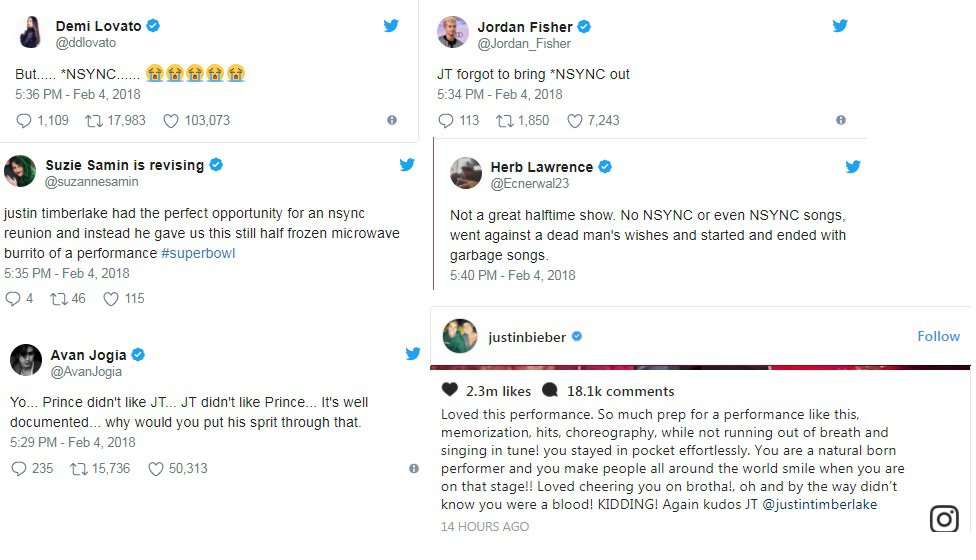 Uma Thurman is talking about Harvey Weinstein and Quentin Tarantino. She says she blames herself for being part of the cover up since Weinstein assaulted more women after he tried to assault her and threatened to ruin her career. She adds Tarantino and her agency CAA knew about her allegations and covered for him. She says a stunt accident on Kill Bill put a rift between herself and Tarantino for years. Weinstein denies her allegations and is considering taking legal action. Click the pic for the full article.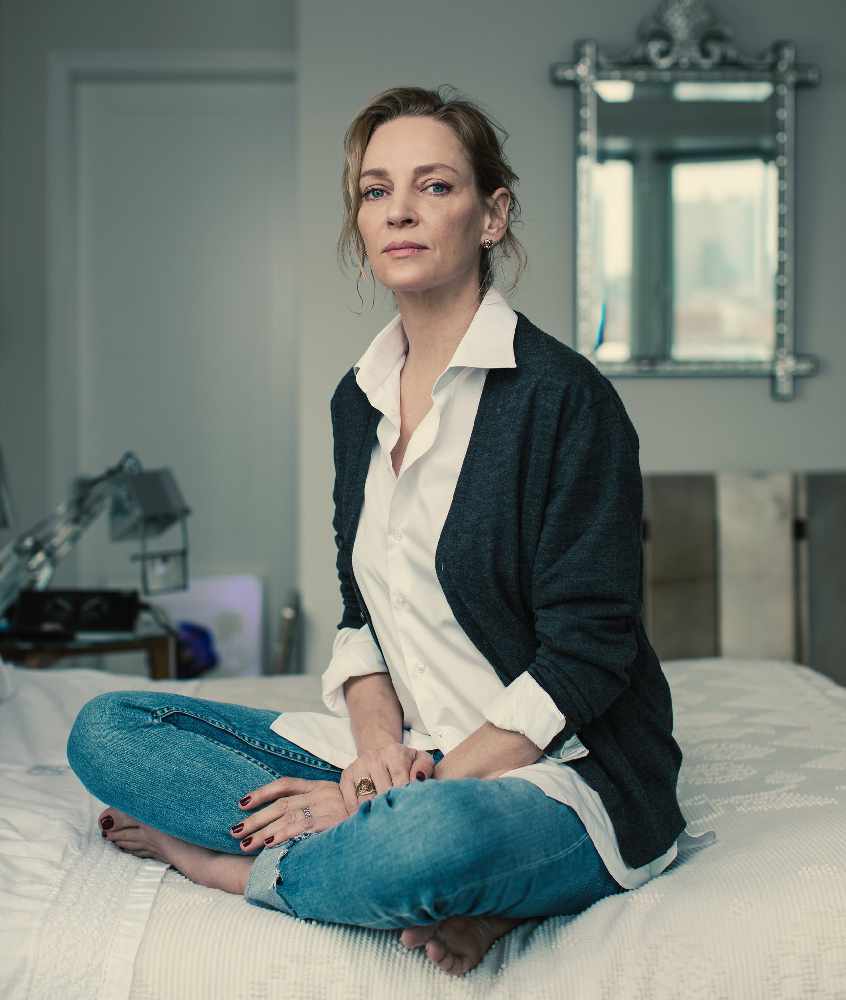 Quentin Tarantino is trying to do some damage control after Uma Thurman spilled the tea about him and Harvey Weinstein. He says the car accident she blames on him was one of the biggest regrets of his life. Says he insisted Weinstein apologize to Thurman as a condition of making Kill Bill. Makes some excuses about the 90's being a different time blah blah blah… Click here to read his response.
He may need to pull double duty after his comments about Roman Polanski and his victim resurfaced. His comments make it clear time needs to be up for him. The audio is here and it may not be safe for work
.
Judd Apatow has also claimed Daryl Hannah had made allegations about Weinstein's abuse of her and in response Tarantino kicked her off the press tour.
Tarantino also ignored Daryl Hannah's complaints when she was harassed by Harvey Weinstein.They kicked her off the press tour.Nobody helped her. And now Tarantino is going to make a movie about Polanski. Why is someone financing this? This is why Weinstein wasn't stopped. $$$$ https://t.co/WlSVFEoVN4

— Judd Apatow (@JuddApatow) February 3, 2018
Tarantino has a lot of bad press to deal with after some horrible comments he made about Roman Polanski's victim resurfaced. He has no apologized to her, saying he was ignorant insensitive and incorrect.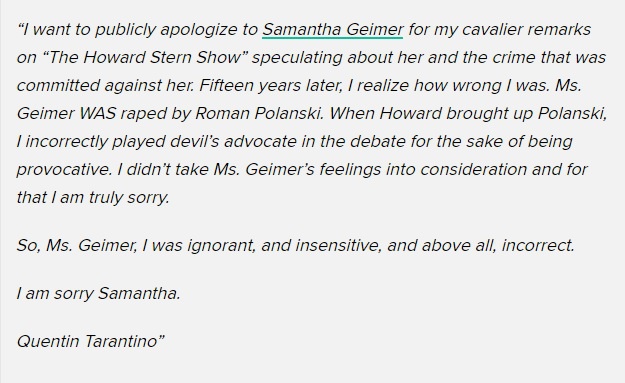 Terry Crews is claiming he's being pressured to drop his lawsuit against the agent he alleges assaulted him. Crews says a producer on the Expendables sent him a veiled threat.
Management got a call last week from Avi Lerner producer of EXPENDABLES 4 saying I could avoid any "problems" on the sequel if I dropped my case against @WME.

Guess who's Sly's agent?
ADAM VENIT

— terrycrews (@terrycrews) February 3, 2018
Lady Gaga has cancelled her Joanne world tour due to illness! Let's send her some love to get well soon!
February 3, 2018
Bruno Mars and Cardi B have announced they're touring together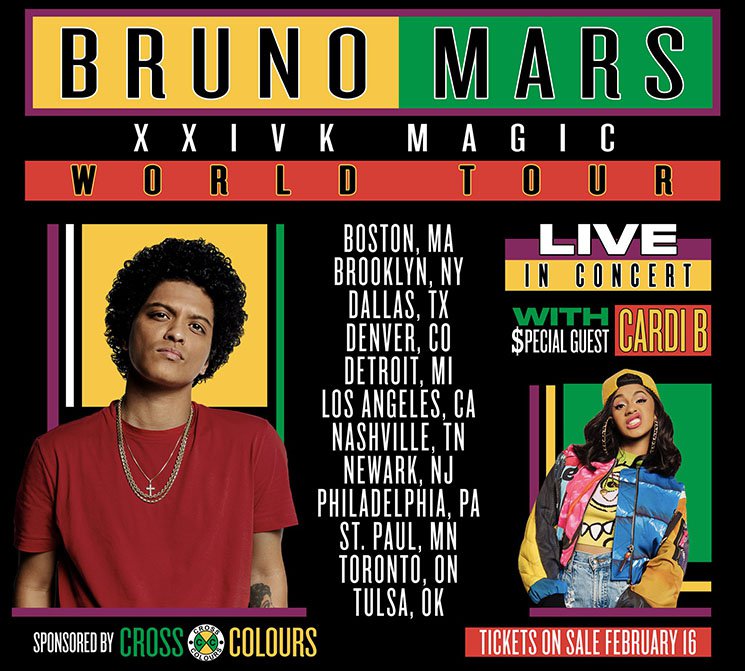 Paul Simon says his next tour will be his last!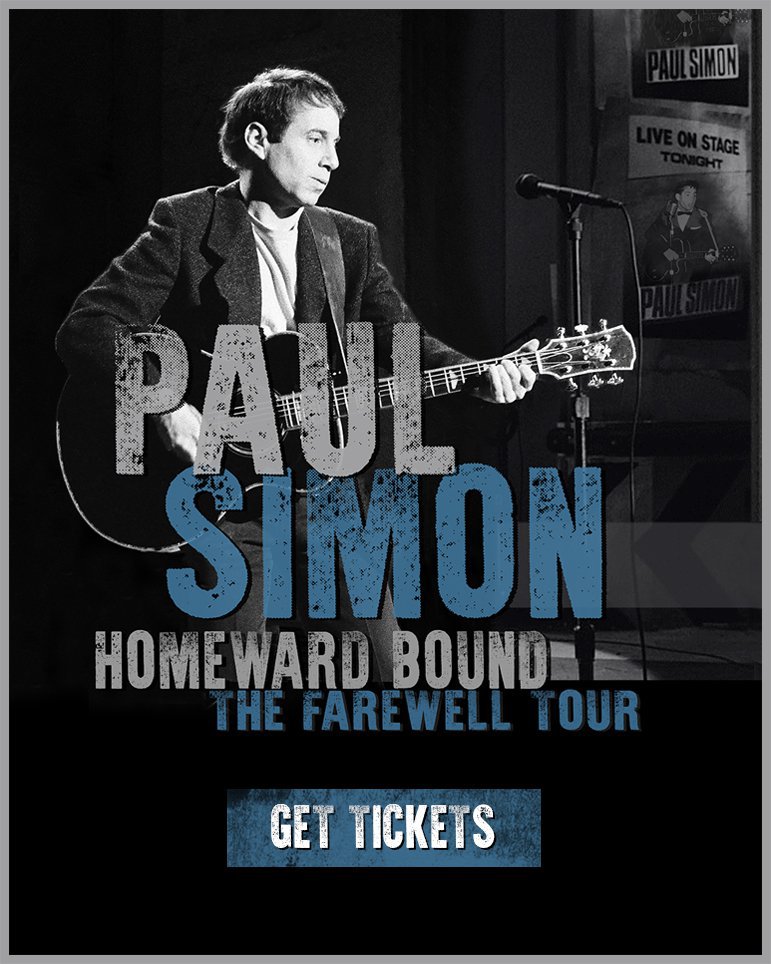 The Grammy Chief really put his foot in his mouth after being asked why this year's Grammys were so male. He told the ladies to step up and now the ladies are telling him to step away! More than a dozen female record executives have signed a letter to Neil Portnow giving him a glimpse into how the industry treats women and has this great line "if you are not part of the solution, then you must accept that YOU are part of the problem. Time's up, Neil." There's also a petition to get him to step down. Click the pic for the open letter and sign the petition here.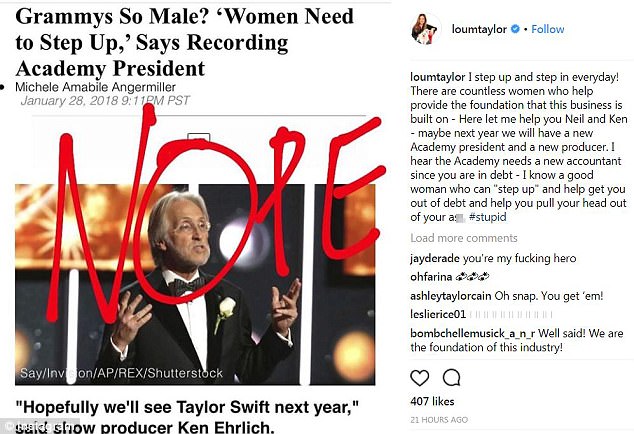 Marvel/Disney want to get all their heroes back! Sony is considering selling its film division to Disney which would bring Spider-Man back into the fold. The timing seems right as Sony's CEO has stepped down and rumour is the company wants to focus on technology not entertainment.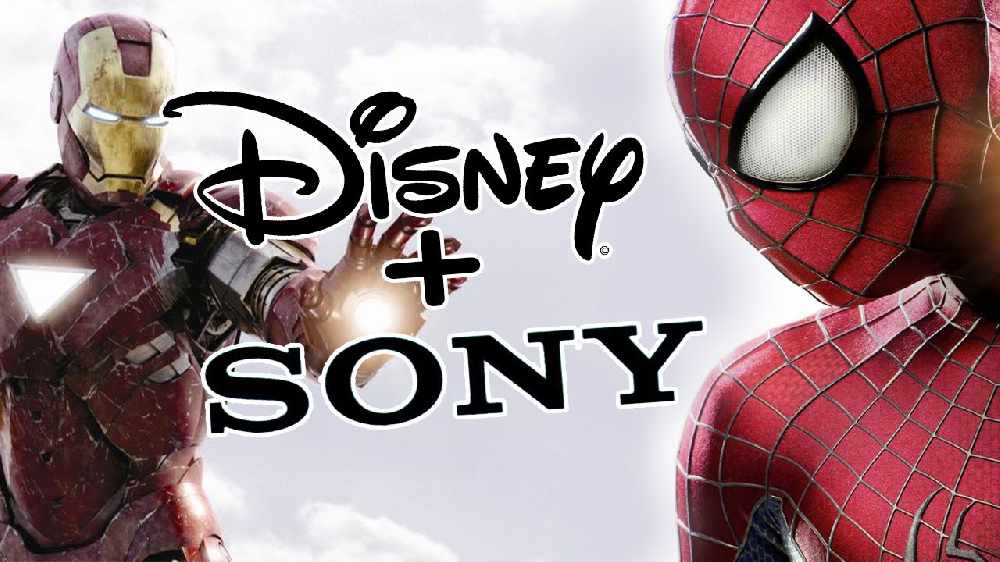 Is Shawn Mendes a cheater?!!? He was spotted out with Camila Cabello on what could have been a date! They claim they're just BFF'S but do you hold your bff's hand while on dinner dates?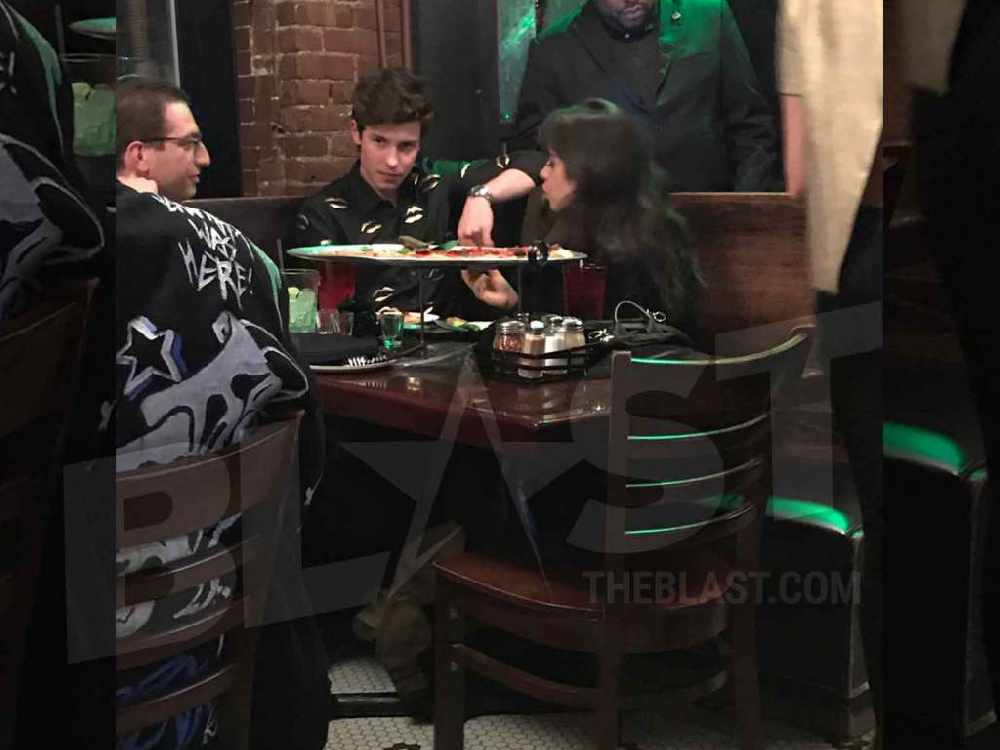 The 2018 Juno nominations are in and leading the nominations are Arcade Fire and Jesse Reyez each got 4 nominations. Coming in with three the late Gord Downie, Hedley, the Arkells and Ruth B! This year some of the usual suspects are MIA leaving room for new artists to get some Juno love! This will also be the first time in 16 years the Junos will air on CBC! Michael Buble will host in Vancouver on March 25th so far the performers include Jesse Reyez, Hedley and Daniel Caesar and a tribute to Gord Downy is in the works. Click the pic for the full list of nominations!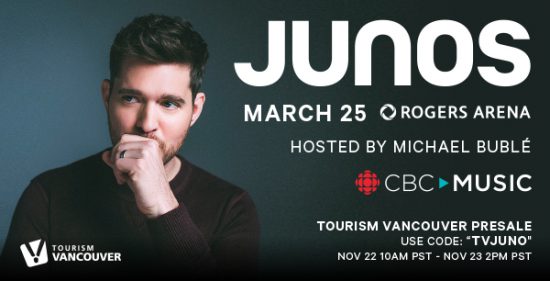 Now that the Spice Girls are back together, a tour is in the works! So far it's just a rough plan, but it looks like they want to hit the world by the end of the summer! They will start in the UK before heading state side and hopefully Canada! Rumours of a Vegas residency are false and no new music is coming.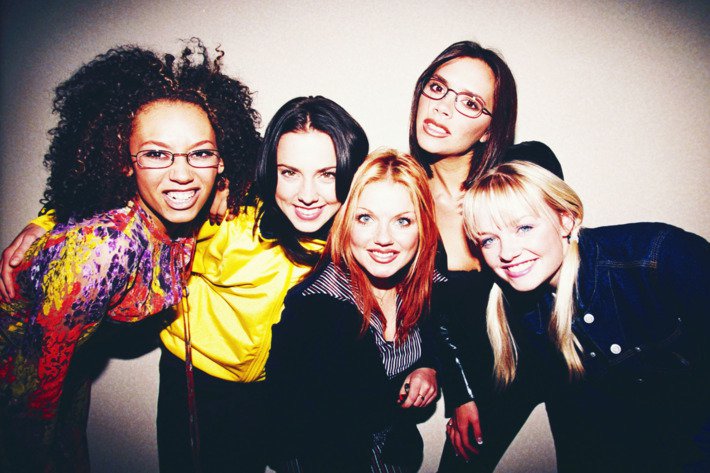 Even Posh is into touring, but no word on if she's going to sing or not! In other spicy news a TV insider claims a Spice Girls talent show is coming with the originals being the judges/mentors of the next generation of girl power!
From a friend who works in TV: Spice Girls reunion project is a TV talent format, where the original Spice Girls are judges searching for/mentoring next generation. ie. A new Ginger/Sporty/Baby/Scary/Posh. Like Muppet Babies, but for Girl Power

— Geoff Lloyd (@GeoffLloyd) February 5, 2018
Quincy Jones has done another interview and since he's 85 he obviously doesn't care about burring bridges! In this interview he says Michael Jackson stole a lot of songs and was "as Machiavellian as they come". He though the Beatles were some of the worst musicians in the world. He says he dated Ivanka Trump! He's not into new music calling producers lazy and greedy and also says Marlon Brando slept with James Baldwin, Richard Pryor, and Marvin Gaye, Dear Quincy Jones please keep spilling the tea!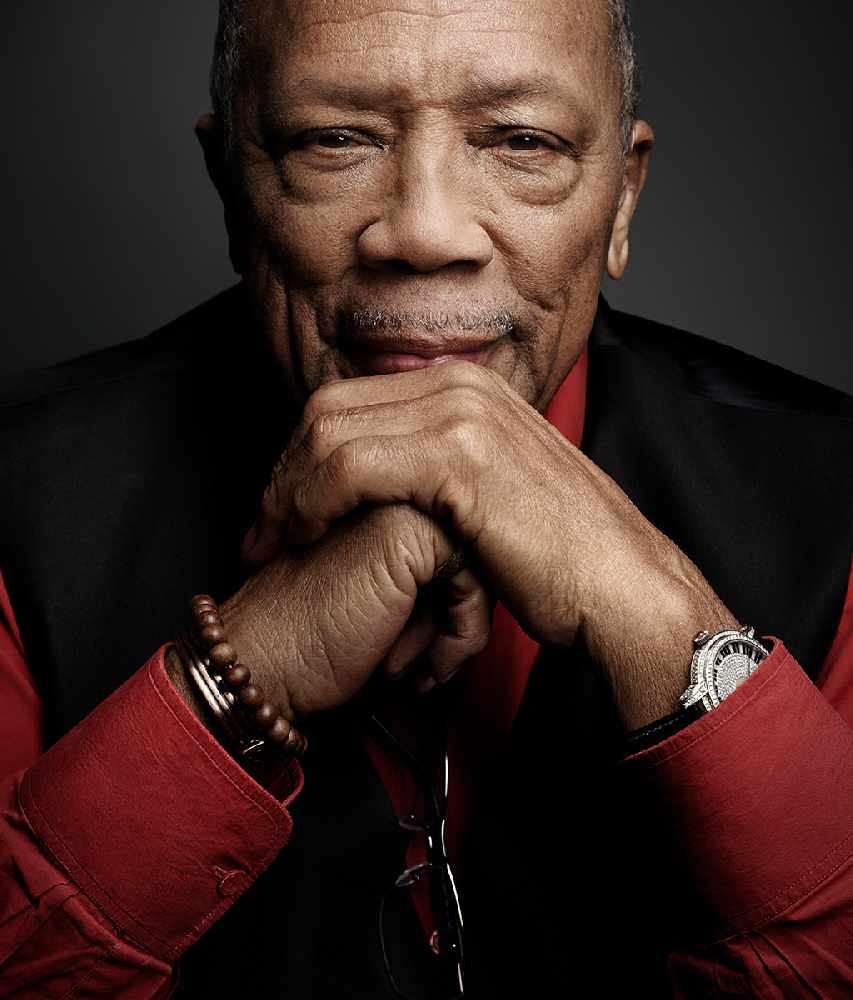 Richard Pryor's widow confirms Quincy Jones' story about Pryor sleeping with Marlon Brando! She's says Pryor wrote about it in his diaries and she says

Drake is paying it forward! Recently he dropped 50 grand to help a Miami area university student pay her tuition. He donated 25 grand to a high school in Miami and he walked into a grocery store and announced he was paying for everyone's groceries! He ended up paying about 50 grand! This stunt was filmed and will be in his God's Plan music video! What a great way to spend some of that filming budget!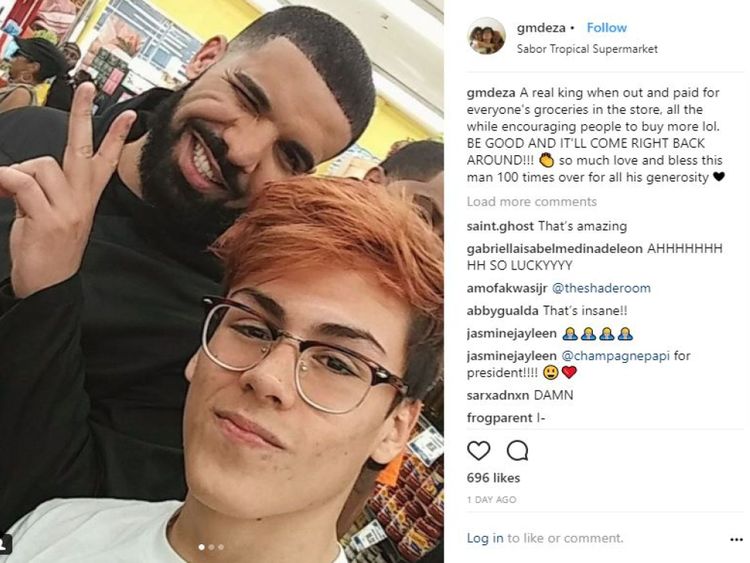 Adele and Sam Smith are two of the biggest voices to come out of the UK and someone online has discovered they basically have the same voice! All you need to do is slow Adele's singing down and suddenly it's like you're listening to Sam Smith! Now the conspiracy is that they're actually the same person! Have we ever actually seen them together?
Did you know that when you slow down Adele it's actually Sam Smith pic.twitter.com/SysXOoQgZY

— jesse (@jesse21valona) February 5, 2018
If you're expecting full frontal from Jamie Dornan in Fifty Shades Freed you're going to be disappointed! Mr. Grey was offered an extra million dollars to bear all, and he turned it down! He jokes it's 30 million to just see one part of his bits. He did show off his rear end though! The final film in the trilogy opens today and is playing at the Yukon Theatre.
Finally we have some more details about the How to Get Away with Scandal crossover! First up on Scandal Annalise Keating will seek the help of Olivia to fast-track a judicial reform class action and of course the drama will continue on how to get away with murder! The back to back episodes will air on March 1st!